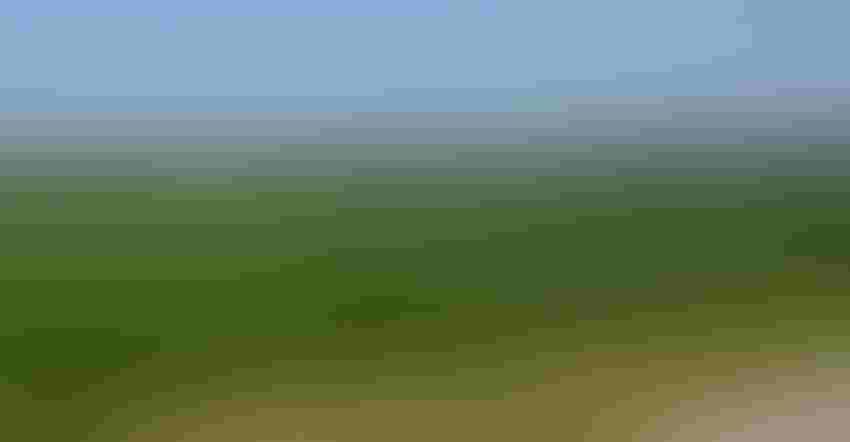 ENOUGH WATER? Irrigation wells can pump up to 1,400 gallons per minute. Is it enough to lower the aquifer? A monitoring well can help you find out.
Betsy Bower
If you irrigate, you've possibly considered installing a high-tech soil moisture probe that gathers information to help you decide when to irrigate and how much water to apply. Betsy Bower, an agronomist with Ceres Solutions, based in west-central Indiana, promotes installing soil moisture probes so both she and the grower can access data about soil moisture depth. But why would you invest in a monitoring well?
Todd Feenstra, president of Tritium Inc., explains that monitoring wells are typically around 100 feet deep, and installed near the actual irrigation well. His company installs monitoring wells for farmers in Indiana and Michigan. Installing a monitoring well costs around $2,000, plus a $1,500-per-year annual subscription to retrieve data from the well. Typically, they pull data at four key times during the year.
Related: Conserving soil, water makes sense — and cents
What you get in return is a database detailing how much or how little irrigation activity lowers aquifer levels. If a nearby homeowner takes you to court because your activity is allegedly damaging their well, you have scientific data to dispute the claim, Feenstra says.
"There are lots of people out there watching today," he insists. "Water is going to become a hot issue in Indiana.
"Many people watching don't have data. Some build models, attempting to model how activities like irrigation affect aquifers. Yet often even these models aren't built on scientific data."
Feenstra says the best way to combat public misconceptions is to have solid scientific data. In this case, that's data from monitoring wells that document how aquifer levels react over time to pumping.
"It's like planting a tree — the best time to plant it was yesterday, so you have it in the future," Feenstra says. "The best time to begin collecting information about water drawdown was also yesterday. The next best time is today. You can't change yesterday, but you can begin collecting data now."
Subscribe to receive top agriculture news
Be informed daily with these free e-newsletters
You May Also Like
---