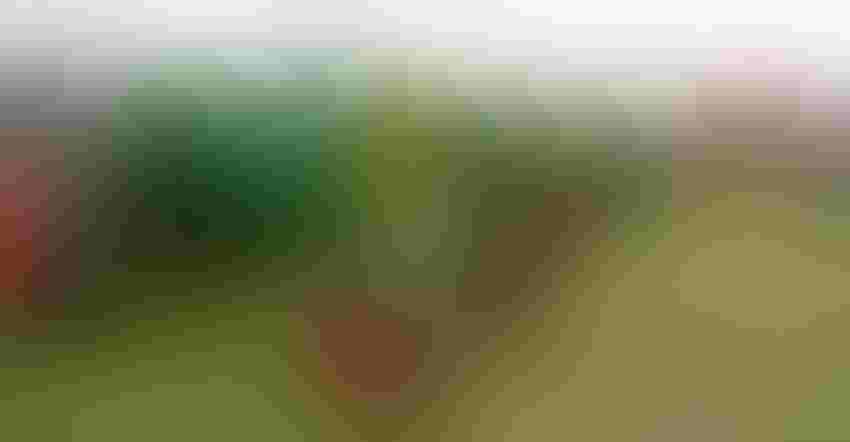 READY FOR INSPECTION! Farm equipment of the past will be all dressed up and waiting for you to inspect in antique machinery booths along Antique Row.
After you find the Tribine and the autonomous tractors, you might be ready for a short break from the future. Step back in time and visit Antique Row on the Farm Progress Show exhibit field. If it weren't for the equipment you will find there, you wouldn't find today's tractors where you can push a button and they turn for you, or combines that display yield on the go.
Before ag engineers came up with recent mind-boggling technologies, they designed equipment that allowed farmers to sell their horses and get more done in a day. They didn't feel as tired at night. It's the same selling points for such things as autosteering.
Matt Jungmann, Farm Progress director of trade shows, promises you won't be disappointed if you take time to stroll through Antique Row. Here are just a few of the groups that will be ready to greet you: Hart-Parr/Oliver Collectors Association, East-Central Illinois Two-Cylinder Club and Minneapolis-Moline Collectors.
Half the fun of visiting Antique Row is seeing equipment of days gone by, most of it restored. The other half is visiting with the people who own the tractors.
Oliver lives again
The Oliver name may be gone from modern farming, but some of the company's innovations can likely be found in today's tractors or their predecessors. Oliver collectors are fiercely proud of the name and mid-20th century slogan: "The finest in farm machinery."
Here's a look at one famous Oliver tractor, the Row Crop 77. This information is straight from an original sales brochure.
• Adjustable front axle. Actually, you could choose from three front-wheel options, or have all three and change them to meet your needs. The tractor was offered with an adjustable front axle; a dual-wheel assembly, commonly called the tricycle front end; or a single-wheel front end.
• Convenient Fuel Miser Variable Speed Governor control. This was a fancy way of describing the throttle, located on the steering column.
• Eight-speed transmission. Today's transmission options are nearly endless. Six gears forward and two reverse were a big deal on the Oliver 77. Top speed was 12.26 miles per hour on 11x38 tires.
• Front-wheel bearing seal. This was a new feature on the Row Crop 77. It was designed to keep dirt out and extend the life of the lubricant.
• Weather-protecting side doors. Solid side panels were a hallmark of Oliver tractors for years. Salesmen said they kept dust, moisture and mud away from the six-cylinder gas engine with overhead valves.
The Farm Progress Show is Aug. 29-31 in Decatur, Ill. For more information, visit FarmProgressShow.com.
About the Author(s)
Subscribe to receive top agriculture news
Be informed daily with these free e-newsletters
You May Also Like
---