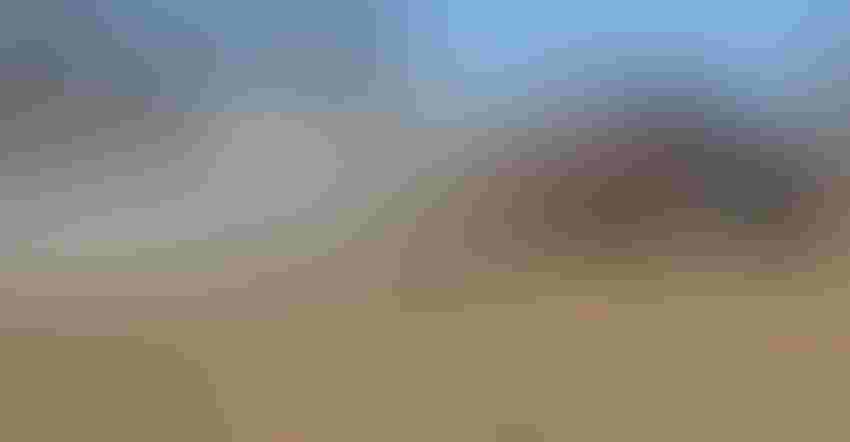 PRESCRIPTION FARMING: Steve Long, Franklin, Ind., called up a prescription to spread lime on this field. It changed rates or shut off the applicator, depending upon lime needs.
Tom J Bechman
Nearly three decades ago, excitement built around precision agriculture. The late Howard Doster, a Purdue University Extension ag economist, was one of the first to use the term "precision agriculture" repeatedly.
Today, John Fulton, a Precision Ag Extension specialist at Ohio State University, says farmers are ready for prescriptive agriculture, the next step beyond precision agriculture. It's no longer about just knowing where you are spatially in the field. Now it's about using data collected from specific areas to make management decisions about inputs and treat each area of the field in the most efficient manner — prescriptive agriculture.
Some people were varying rates of fertilizer and applying different products across fields three decades ago. Thanks to improved technology it's easier and more efficient today.
Future trends
Fulton recently visited virtually with Indiana certified crop advisers, outlining these trends for agriculture. All involve prescriptive concepts:
More in-cab displays. There may not always be more monitors in the cab. Current displays have the capability to provide a good amount of information. "This information provides feedback to the operator," Fulton says. "You will track tangible returns on your investment in technology."
Advancement will come through more processing power of data, he says. With machines capable of collecting data, farm fields are data rich. Some systems, like FieldView from the Climate Corporation, can already sort and analyze data from the cab. For example, if you want to know which hybrid yielded best across all fields harvested so far, you can pull it up in the cab.
"New sensors like the Smart Firmer from Precision Planting collect data on organic matter, soil temperature and soil moisture in real time as you plant," Fulton explains. He notes that this data can be stored and used later to make decisions.
More prescriptions. If you don't already, expect to have the ability to vary the rates or even change fertilizer products or hybrids or varieties on the go in one pass. Each function will be carried out by a prescription prepared by you or a consultant based on management zones. Perhaps you're basing them on organic matter collected from Smart Firmers, or maybe on soil types or yield maps.
Expect more fertilizer application equipment to have dual bins so you can apply phosphate and potash separately, at separate rates, Fulton notes. Salford is just one manufacturer already offering this type of equipment, especially for strip-till operations.
More technology will be plug and play, designed to ISOBUS specifications, he says. This means you can collect data with equipment of one color and use it to develop prescription maps for application with equipment of a different color.
Automatic section control. Prescriptions coupled with new technology could control to control application of 12 sections on a fertilizer applicator. Some equipment offers it today. Planters with electric seeding units offer row-by-row control.
Prescription tillage. If you want to control operating depth or gang angle to help in residue management, you can do it with some modern tillage tools. It will be one of the extra displays in the cab. Companies like Case IH and Deere and even some short line companies already offer this option. It gives you the ability to write prescriptions and change tillage settings as field conditions vary, Fulton says.
About the Author(s)
Subscribe to receive top agriculture news
Be informed daily with these free e-newsletters
You May Also Like
---