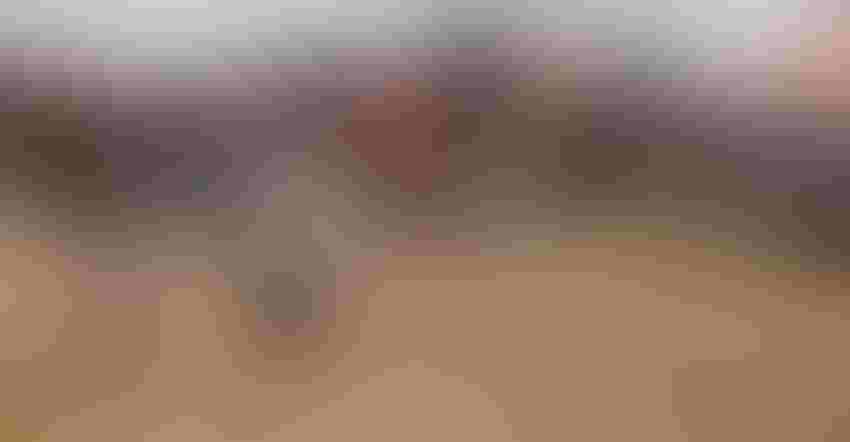 2017 SHOW: Kewaunee County will host this year's Wisconsin Farm Technology Days at the Ebert family farm near Algoma.
During the Wisconsin Farm Technology Days annual meeting held April 5 at the Pyle Center at University of Wisconsin-Madison, John Shutske, who serves as WFTD Executive Committee chairman, announced that Eau Claire County was selected to host the 2020 Wisconsin Farm Technology Days.
This is the second time Eau Claire County has hosted the show, Shutske said. The first time was in 1992.
Mark Hagedorn, Eau Claire County Extension dairy and livestock agent, said he and several volunteers who put together a proposal to the WFTD Executive Committee to host the show are looking forward to planning the show.
"We're now in a position to officially get things going," Hagedorn said." We are eager to get home and start putting our shoulder to the grindstone."
Shutske said he is pleased that counties continue to step forward and volunteer to host the annual farm show. "As we rotate the show from county to county across the state, we are doing a great job of exposing our communities to our agriculture," he noted.
At the meeting, each county hosting a show reported on its progress.
The 2016 WFTD was held July 19-21 in Walworth County at the Steve Snudden farm south of Lake Geneva near Zenda. This was the first time Walworth County had hosted a show. Retired Walworth County Extension ag agent Peg Reedy reported, "It was definitely worth hosting the show. Despite the fact that it was hot, just about everyone in our county thought hosting the event was a great experience. I would say one-third of our attendees were not farm people, so education becomes very important."
The leadership experience gained particularly by those on the executive board was priceless, Reedy added. "Those who served on the board will be our leaders for years to come."
Future shows
The 2017 WFTD will be held July 11-13 in Kewaunee County at the Randy and Renee Ebert farm near Algoma, about 1.5 miles east of Lake Michigan. The Eberts milk 3,000 cows.
"This will be the first time Kewaunee County has hosted the show," said Kewaunee County Extension ag agent Aerica Bjurstrom, executive secretary of the 2017 event.
Amber Hewett, chairwoman of the 2017 show, said Kewaunee County is looking forward to telling its story and showcasing its agriculture.
"We've been getting the public excited about Farm Technology Days through our website and on Facebook," Hewett said. They have signed up hundreds of volunteers for the show, but are looking for hundreds more.
"We have signed up people who we thought would never volunteer," Bjurstrom noted. "All of our committees are busy."
Bjurstrom said there will be farm tours and rock-picking demonstrations. Hewett said in addition to traditional farm show food, they will sell food specific to Kewaunee County.
"We will have kolach pastries, steak sandwiches and, because we are on Lake Michigan, we will also be featuring a salmon spread served on crackers," she said. "We are very excited to host the show."
The 2018 WFTD will be hosted by Wood County July 10-12 at the Sternweis and Heiman farms, less than a mile from Marshfield. The show site is on land owned by both farms. The Sternweises, who milk 400 cows, will feature their new 40-cow rotary parlor at the event.
"We can see that it will pull together, but we have a lot of work to do," said Wood County Extension ag agent Matt Lippert, executive secretary of the 2018 show.
Located in the center of the state, Wood County previously hosted Farm Tech Days in 1960.
"We have a lot of pride in our county, and we are excited about hosting the show," said Dennis Bangart, United FCS loan officer and executive chairman of the 2018 show.
Lippert said the executive committee has been busy planning the show for the past year. In addition to showcasing dairying and livestock farming in the county, they plan to focus on the cranberry industry, which represents a major portion of Wood County's agriculture.
The 2019 show will be hosted by Jefferson County July 23-25 at the Mike and Sarah Walter farm near Grellton. The family grows corn, soybeans, winter wheat and alfalfa on more than 6,000 acres.
This will be the third time Jefferson County has hosted Farm Tech Days. Craig and Laura Beane partnered with the Bill Ward family to host the show in 1956. Bernard and Beverly Walter, Mike Walter's parents, hosted the show in 1984.
About the Author(s)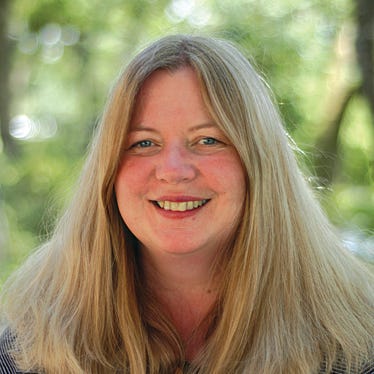 Wisconsin Agriculturist Editor
Even though Fran was born and raised on a farm in Illinois, she has spent most of her life in Wisconsin. She moved to the state when she was 18 years old and later graduated from the University of Wisconsin-Whitewater with a bachelor's degree in journalism.
Fran has 25 years of experience writing, editing and taking pictures. Before becoming editor of the Wisconsin Agriculturist in 2003, she worked at Johnson Hill Press in Fort Atkinson as a writer and editor of farm business publications and at the Janesville Gazette in Janesville as farm editor and feature writer. Later, she signed on as a public relations associate at Bader Rutter in Brookfield, and served as managing editor and farm editor at The Reporter, a daily newspaper in Fond du Lac.
Subscribe to receive top agriculture news
Be informed daily with these free e-newsletters
You May Also Like
---