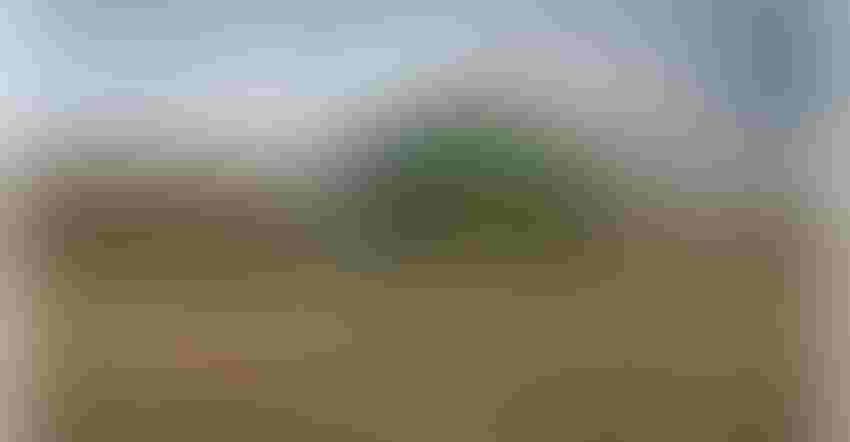 Harvesting on the Rodopho Botelho farm. Diesel costs play a big role in profitability in Brazil.
Photo courtesy Rodolpho Botelho
Brazilian producer Rodolpho Botelho is worried about production costs, and he has plenty of company. Like most of his colleagues, the Parana, Brazil, corn, soy and Red Angus and sheep producer says his biggest concern is tightening margins. Even though Brazil celebrated record soybean and corn production in 2017, falling local-currency prices and the certainty of bigger bills come planting time have got him worried. Some of those costs are coming right up: Brazil receives more of its fertilizer imports in June—though the blending and transport times mean farm deliveries will hit producers later on. Meanwhile, he indicates, nobody he knows can get excited about sluggish bean prices.
Diesel's role in crop costs
With soybeans done for the season and second-crop corn coming along nicely in the two top-producing states, farmers will have to consider diesel costs into their 2017-18 budgets. And they'll do it even as an unfavorable exchange rate and sagging bean prices put a crimp on their income—causing input costs to climb by this fall's planting season.
While a soy producer friend of mine in Litchfield, Ill., is paying $2.49 per gallon, Botelho is paying $3.20 per gallon right now.
The role of taxes
Death and taxes are inevitable, of course, but it frustrates Brazilians to see how heavy the fuel tax load is in their developing country.
The U.S. Energy Administration recently said federal diesel taxes come to just shy of $.29 per gallon, and the average state tax on diesel is just over $.23 per gallon. That means $.52 per gallon of what's paid for diesel in the U.S. is taxes. But the average portion of taxes paid at the pump in Brazil is 16%—or $1.02 per gallon at current prices.
Changes in fertilizer, chemical and other costs will count too, but diesel costs—weighed down by taxes—will likely keep farmers like Botelho up nights. At least he can take comfort in the fact that he can make up some of those taxes with a good soybean crop.
Part of that diesel tax load comes from the fact that there's a mandatory biodiesel blend in Brazil, which accounts for a portion of that load (if you don't like the word "tax" for the mandated use of biodiesel, I get it. Consider it a government-mandated expenditure.)
Whatever you call it, though, it's good news for Brazilian bean producers, as, in March, the Brazilian administration raised the nationwide mandatory biodiesel blend one point, to 8%.
Hey, they'll take whatever they can get to loosen up those tight margins.
The opinions of the author are not necessarily those of Farm Futures or Penton Agriculture.
Subscribe to receive top agriculture news
Be informed daily with these free e-newsletters
You May Also Like
---