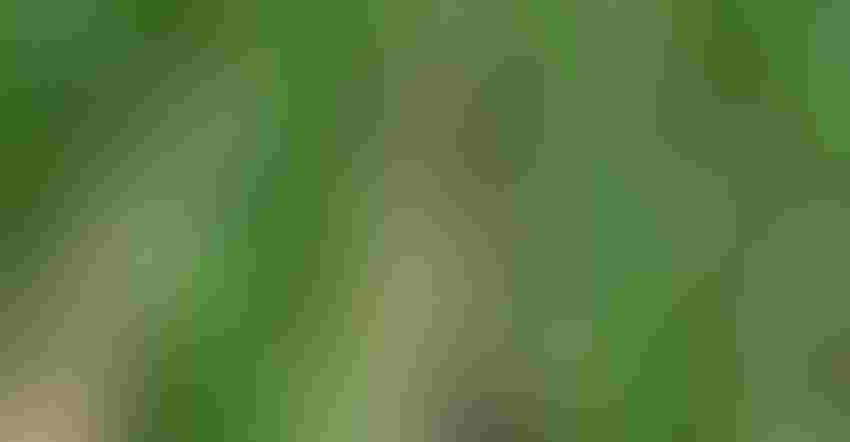 GOBBLE UP NITROGEN: This corn is ready to kick in and grow, using nitrogen in the process. A U.S. company has introduced a product that could help plants produce some of their own nitrogen.
Farmers have dreamed of corn that could grow its own nitrogen for decades. Many said it could never happen — it was a bridge too far.
Pivot Bio, a California-based company, claims it's crossed the bridge with a first-generation product called Pivot Bio Proven. Available for 2019 in certain states, it's designed to be applied in the furrow at planting. Company spokespeople say the product awakens microbes already in the soil, allowing them to attach to corn roots. Then they produce nitrogen for the plant every day.
Before you cancel your order for nitrogen for 2019, read on. Right now, Proven is approved for use in these states: Indiana, Iowa, Louisiana, Michigan, Mississippi, Missouri, Nebraska, New York, North Carolina, North Dakota, Ohio, Oklahoma, Pennsylvania, Tennessee and Wisconsin. Illinois growers participated in plot trials in 2018 and will again in 2019. Approval could come there in 2020.
Spokespeople say Proven is not a full replacement for nitrogen fertilizer yet. Indications are that microbes could supply up to 25 pounds of N per acre for corn. That's comparable to an early-season sidedress application and only part of a comprehensive nutrient management program, they say. Next-generation products could replace 50 to 75 pounds of nitrogen. The goal is a product that replaces 100% of fertilizer nitrogen.
The company has considerable backing to continue development, including a $70 million investment by Breakthrough Energy Ventures, linked to Bill Gates.
Whether it's approved in your state yet or not, the fact that the product exists is noteworthy. This could be the first of many products trying to accomplish something most people never thought realistic: helping cereal crops grow their own nitrogen. Learn more at pivotbio.com.
Combine diesel with propane
If you've got older diesel engines that power irrigation units or other on-farm rigs, 2Fuel Technologies, San Antonio, has a unique solution for making those engines compliant with new emission standards. The company has just developed what it calls a "2Fuel system," which allows diesel engines to run on a blend of diesel fuel and propane gas.
Incorporating propane into the fuel supply helps clean up the fuel and reduce overall emissions. It's especially critical for producers in states such as California, but Gregg Walker with the Propane Education and Research Council says it will help anyone who wants to bring Tier 2 or Tier 3 diesel engines into compliance without buying a new diesel engine.
Farmers can qualify for up to a $3,000 credit to help purchase the new 2Fuel equipment through the PERC Propane Farm Incentive Program. Learn more at propane.com/farmincentive.
Large genetic introductions
If you're wondering if seed companies are working on advanced genetics, two companies just provided answers.
AgReliant introduced 42 new genetically diverse hybrids. Spokespeople say it's the company's largest introduction of germplasm at one time since 2012. The hybrids will be spread across AgriGold, LG Seeds and Pride Seeds lineups.
New products range in maturity from 72 to 118 days. The focus isn't all on traits. Ten are new conventional hybrids.
Meanwhile, Dekalb and Asgrow brands also announced large new offerings for 2019. Dekalb will offer 30 new corn products nationally. The Asgrow brand will feature 34 new soybean varieties nationally; all are Roundup Ready 2 Xtend varieties. 
About the Author(s)
Subscribe to receive top agriculture news
Be informed daily with these free e-newsletters
You May Also Like
---