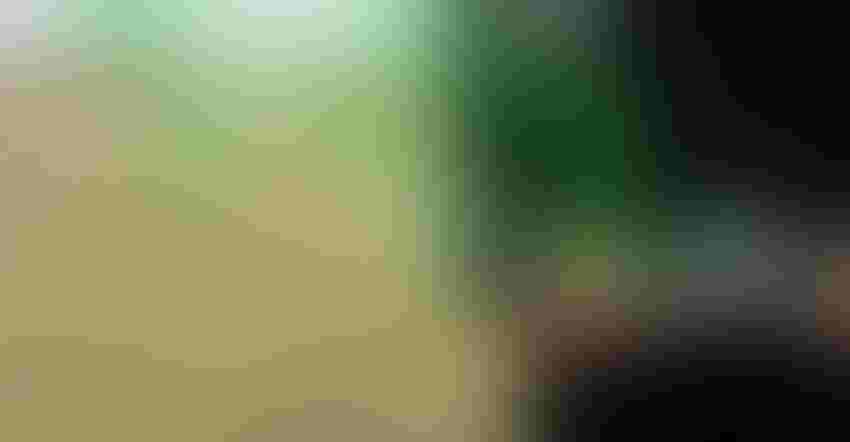 SENSORS AT WORK: The rise of internet of things sensors offers farmers the potential for getting greater in-season information for decision-making. But putting those tools to work can be complicated. A Chicago company wants to help you out.
Ekkasit919/Getty Images
The phrase "internet of things," or IoT, is gaining some traction in agriculture as companies develop more robust products to capture in-field, in-season information you can use to be more efficient. From soil moisture monitoring to crop fertility, new sensors are enhancing your ability to make sharper, more detailed decisions for input use with an eye toward profitability. And IoT America LLC wants to help.
The Chicago-based company is a managed services company that recently launched IoT Soil Monitoring Managed Services, which it says is the nation's first program of this type. "We manage the process end to end for the customer," says Jeff Klaumann, chief operating officer, IoT Americas. "We work with them to select the solution, then a network provider, then the build-out of the system — and we manage that end to end. And we provide ongoing support."
The idea of a range of sensors deployed in a field to capture in-season information is gaining interest, but there are several ways to make that happen. Klaumann notes that his company tailors the solution to a particular business. The company works with golf courses, municipalities and farms to set up and support IoT systems.
"For specialty crops, we have a great app that can monitor soil moisture and temperature," he says. "We have systems that can control drip irrigation using IoT devices."
Testing equipment
Klaumann explains the company is "equipment-agnostic," working more to find the right solution for a farm rather than be a manufacturer of equipment. "We take a very selective approach to equipment. We will bring devices in-house and test them," he says.
That testing also means software evaluation, and IoT Americas will use other company's management systems and dashboards for monitoring equipment. "We are a service provider, and that's how we make our money," he says. "The monthly charge depends on the number of devices deployed, and the scope and the area we're covering."
Klaumann says that farmers don't want to become information technology experts; they're already too often jacks-of-all-trades around the farm. But with rising value to IoT sensors and reporting tools, having a service provider may be a solid management choice.
The new IoT Soil Monitoring Managed Services program will use precision agriculture solutions to track moisture and temperature on golf courses, at city parks, at universities and for all types of crops including orchards, vineyards, row crops, soft fruits and other horticultural areas. The IoT dashboard for incoming information delivers decision-making information for irrigation for improved water consumption. The company claims water consumption reductions as high as 30%, while reducing labor costs and the number of irrigation checks.
While the soil monitoring service offers potential, IoT America is looking at other areas where these devices have value, from tracking equipment to measuring volume in a container and reporting that. For example, how much diesel is really in your tank? You could know without leaving the office.
Klaumann says his company aims to help the farmer figure out all the tools that could be deployed and make sense of that information. With the growth of IoT sensors and devices coming to market, a little help may be worthwhile. You can learn more about the service at iot-americas.com.
Subscribe to receive top agriculture news
Be informed daily with these free e-newsletters
You May Also Like
---