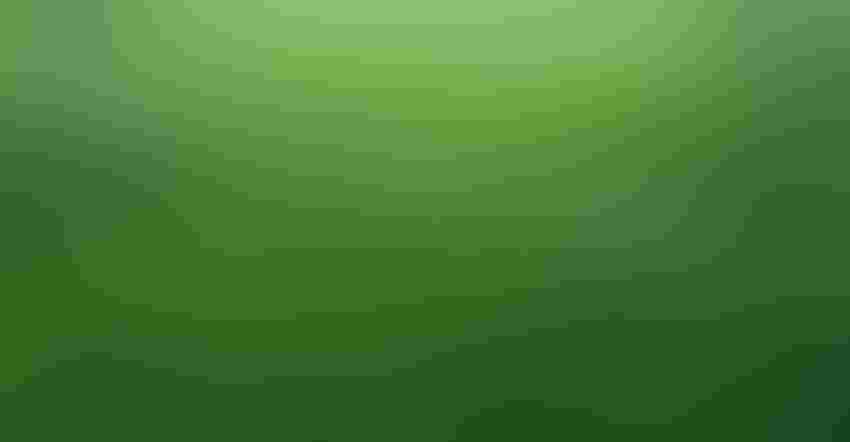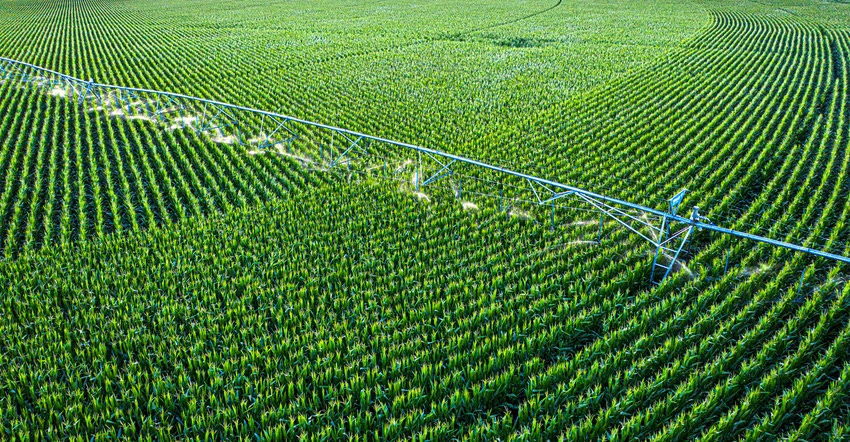 PIVOT DATA COLLECTOR: The Valley Irrigation-Prospera partnership is expending into two more states in 2020, and working more with on-pivot sensors for enhanced field management.
Courtesy of Valley Irrigation
It seems to make sense: Add tech to turn an irrigation pivot into a high-end crop management tool. That's essentially the goal of a partnership between Valley Irrigation and Prospera. The two firms partnered in 2019 to test technology that can use aerial imagery to measure crop changes and predict specific in-season actions more quickly and efficiently. And for 2020, the pair is quadrupling the coverage area.
The program, Valley Insights, was run on a trial basis in Washington state and Nebraska in 2019. And while last year was no easy crop season in Nebraska, the two firms managed to capture valuable information and garner enough confidence to expand for 2020. Valley Insights is an artificial intelligence-based crop monitoring and detection service.
Craig Bell, product manager, Valley Irrigation, was confident the partnership would work, knowing Prospera's capabilities and that of the Valley dealer organization. "I am surprised at how quickly we're doing this," he says. "I've been with product development at Valley for some time, and this is an accelerated schedule — but again, it's working out, and it's expanding."
For 2020, the program will add Texas and Idaho to the Washington and Nebraska areas. And the companies are beginning a U.S.-based test of new anomaly detections, while continuing trials of pivots carrying sensors for very-high-resolution data gathering.
Bell notes that the additional states are also pivot-dense areas, where Valley has a solid business footprint. But what are farmers getting from this system?
Artificial intelligence in action
Prospera has developed decision-making systems using artificial intelligence to "see" field changes and interpret what's happening. Using aerial imagery, the system can pinpoint issues with pivots, from nozzle issues to overwatering situations. This can boost water use efficiency, and protect yield.
But that's just a start. For 2020, the company will build on what was learned in 2019.
"First, we'll be adding value not provided last year, with new insights and more of what items matter to growers," says Daniel Koppel, CEO, Prospera. "And we're working on the user experience to make the application and the website easier for growers as well."
That work is based on feedback from growers who participated in the program last year.
In its announcement of the expanded coverage for 2020, Valley quotes a 2019 trial user, Eric Williamson of Williamson Farm in Quincy, Wash., who estimated he could have saved $25,000 if he had applied the technology to all of his fields, rather than just the trial acres. "Valley Insights sent me a text message when it found an anomaly, and I could see exactly which area it identified as a problem and take action immediately," he says.
The key is that Valley Insights, powered by Prospera's artificial intelligence tool, can "see" trouble. Growers don't just get a stack of aerial images they have to pore over to make sense of; the system identifies trouble more easily.
More than aerial imagery
Koppel acknowledges that farmers already know their fields very well, but how often can they check every piece of a field? The aerial imagery is the first piece of the puzzle for gathering information to help farmers take action. The other tool — still under development — is the proximity sensor, which is essentially a set of sensors along the pivot.
"With weekly aerial flybys combined with sensors on the pivot, we can get high-altitude and low-altitude information, and get a layer of granularity that farmers don't really have in-season," Koppel says.
The on-pivot sensor is the technology worth watching. That plant-level imagery offers the potential to measure a range of future issues. That could include identifying crop diseases, insects or nutrient issues — and much earlier than they might be seen from the air.
Adds Valley's Bell: "We're looking at the proximity sensors through 2020, and we'll be experimenting in the same areas as the Valley Insights trial — and we'll add Kansas," he says. "We'll see multiple sensors along the length of the pivot."
He explains the number of sensors will depend on the crop. There could be crop-specific sensor packages, because potatoes may need more sensors than corn or grain sorghum. That's still to be worked out.
Building on previous work
For 2020, the two firms are building on what they started in 2019. That's the beauty of artificial intelligence: The more information you provide the system, the better it gets at anomaly detection.
And the work is moving fast. "When we talked last fall, we were focused on aerial imagery and the initial research and development on the pivot sensors," Bell says. "Now we're talking in April of 2020, and we've made a major leap since last fall."
The foundation for this program, Bell asserts, is the Valley dealer organization. The dealers are supporting farmers who test out Valley Insights, and that's important. "We bring the real testing aspect, the structure and the practices we've had in place for a long time," he says. "Last year and this year with aerial imagery, we've been able to drive home trust in the system."
You can learn more about Valley Insights by visiting valleyirrigation.com. To learn more about Prospera and its artificial intelligence technology, visit prospera.ag.
About the Author(s)
Subscribe to receive top agriculture news
Be informed daily with these free e-newsletters
You May Also Like
---