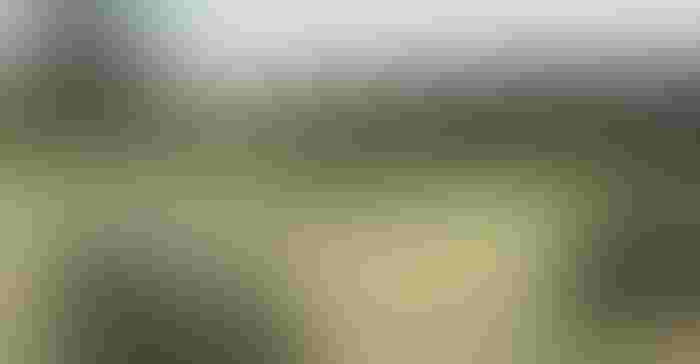 "I had a full checkbook and an empty trailer," Allan Drinkman says with a laugh as he recalls his start in the registered Angus business. He was at an auction of high-end Angus cattle and went home with three promising heifers. Then, instead of breeding them individually, "we flushed them. That's the quick and easy way to get high-quality cattle. We got 20 calves out of them."
And just like that, Allan and his wife, Sandy, had a cattle herd, Pine Hill Angus.
Back home
The Drinkmans settled on the Dunn County, Wis., farm where Allan grew up. After retiring young as business owners, they were able to buy 126 acres of his parents' original farm near Downing. That was 21 years ago. The couple built a house, and Allan designed a new barn.
"You know," he says, "that's your storefront when people drive up, so you want it to be as nice as possible."
Plain-talking and highly proud of their operation, the Drinkmans say on their website, pinehillangus.com: "We are passionate about Angus cattle and the lifestyle they provide for us, and are always humbled by, and grateful for, the cattlemen and women who believe in us and our cattle and honor us with their business and their friendships."
Their passion for cattle extends to in-barn cameras so they can watch calving. If a cow is calving in the middle of the night, Sandy has been known to go out to the barn alone and assist in any way necessary. Allan says proudly, "She's a cowgirl."
"My two favorite times of year are calving season and haying season," Sandy says. "I love the new babies, and I love raking hay."
The Drinkmans keep about 25 cows, plus young stock and calves, selling the bottom 10 cows each year. Allan uses AI and a single herd bull to strive for "thick-made, moderate-framed, gentle cattle with above-average performance," according to the farm website, which he also designed with help from a tech-savvy son.
"To achieve these goals," the website goes on, "we use embryo transfer and AI breeding. Our cattle are ultrasound-scanned for carcass merit, and all weights and measures are reported to the American Angus Association to ensure EPDs are of the highest possible accuracy. They are DNA genomics-profiled and DNA parentage-verified. We believe in what we do, and we are always honored when others see value in our efforts."
Breeding stock
Such attention to detail helps the couple command top dollar for their Angus embryos and offspring as breeding stock.
"We don't sell meat," Allan says flatly. However, he says he is "big-time on marbling. A big part of our market is people who sell cattle privately for beef. Those people know that marbling is what keeps their customers coming back."
He says cattle from his farm can be found in most Western states. His marketing efforts depend on the times.
"The bulls sell right away. The females, usually we have a waiting list, but sometimes I've got to put them on Craig's List — but most years they sell pretty easy."
Pine Hill Angus females are pastured and hay-fed from baleage. They receive no grain. With breeding time synchronized so cows all calve at nearly the same time, Allan waits until about mid-December before weaning. Breeding bulls do get a small grain ration beginning two to three months after weaning.
"I want them really filled out," he says. Allan raises nothing but hay on his 126 acres and on a rented farm nearby. He says he raises high-quality grass hay, striving for 15% protein.
"They need good forage in them; they're ruminants," he notes. Here, too, he pays attention to detail, tracking the field each bale is from and its maturity, feeding only the highest-quality hay to the young stock.
At 75, Allan realizes he will have to retire at some point, but for now, he says, "I'm having a lot of fun doing it." He's pleased he can generally stick to his prices but adds, "I don't think I make a good living, but it's an amazing lifestyle. ...  I've never done it because of the money."
With their two sons uninterested in continuing the business, Allan muses, "I don't know how long we will do it, but what else would we do without the cattle?"
Buchholz lives in Fond du Lac, Wis.
About the Author(s)
Subscribe to receive top agriculture news
Be informed daily with these free e-newsletters
You May Also Like
---