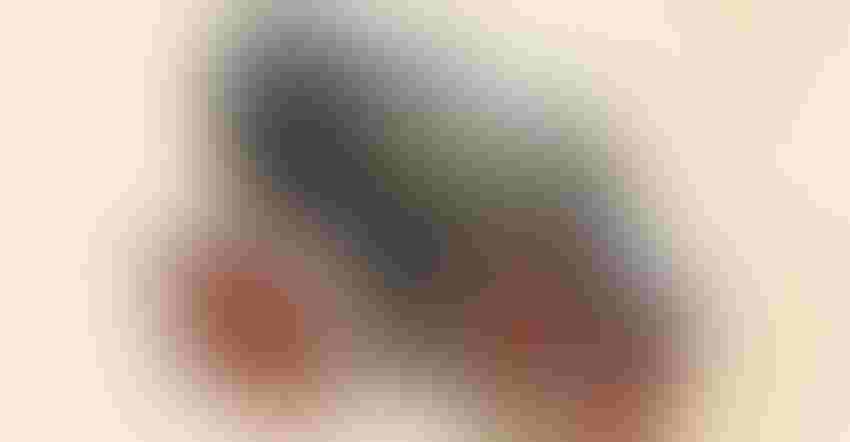 ADVANCING AUTONOMY: The Fendt Xaver planting robot prototype has seen many changes over the years as it has evolved. The latest news is a new operating system specifically designed for managing autonomous systems with an app-based approach.
Willie Vogt
In the tech world, the hardware of any development still needs software to get the job done. This is especially true with autonomous vehicles. The question for any company is whether to develop that software in-house or partner with another firm to speed the process. Agco is entering a technical partnership with Apex.AI to provide that software for its robot prototype Xaver; Agco invested in Apex.AI in December 2021, and this is the next step in that relationship.
Jan Becker, co-founder and CEO of Apex.AI, talked with Farm Progress about the news, which involves bringing enhanced software control to the Xaver robot.
"So, your iPhone runs iOS, and then you have the app store where you have probably a million apps," Becker says. He notes that the base iOS on a phone is the backbone that allows the user to do everything from allocate memory to access the screen or download data.
For the Xaver robot, which is a compact machine designed for now as an electric planter, the Apex.OS brings that kind of functionality. But Becker explains that this operating system allows control of a wide range of systems, including processing like the camera data center, lidar data, position data and more. Xaver has been working with Robot.OS, an open system platform the developers use to manage the machine.
Becker says Apex.OS was built, or forked, from that open platform Robot.OS and brings along a high level of automotive-level safety systems.
"The base software is functionally safe and reliable, and potentially, they also want to drive on a public road from farm to the field," he says. "By Agco leveraging that, they get a system that is already certified, proven, in use, and they don't have to do that stuff in-house."
He adds that the Apex.OS allows the software architecture to be modular, scalable and safe, enabling customers to transition their research and development project to commercial-ready products more quickly.
Creating an ecosystem
Autonomy is gaining interest in many quarters of agriculture. Xaver, which has been displayed at farm shows as far back as 2015, has been evolving. Bringing Apex.OS to the machine creates something bigger than the robot itself.
"The whole beauty of having an ecosystem and a platform is that you develop certain functionality, so in a farming case, it might be positioning or planning software, and if you have an ecosystem, you can easily port it to [other applications]," Becker says.
For farmers, it may mean Xaver is getting closer to market. The ability to manage a range of autonomous functions is already built into Apex.OS. Agco has leveraged the new operating system to develop a software stack for Xaver based on automotive industry standards, extending its real-time autonomous functions. A cloud-connected fleet of Fendt Xaver robots is controlled through an app and provides real-time data from each unit, including location, status and diagnostics.
Agco and Apex.AI have an existing relationship since Agco announced a strategic investment in December 2021.
Adds Christian Kelber, director, engineering, Agco: "Apex.OS is a foundational software framework and development kit for rapidly developing advanced autonomous capabilities. The technology has helped Agco shorten R&D timelines for our smart agricultural solutions and for the future of highly automated robots."
This move to a new operating system is the next step in the evolution of Xaver, and bears watching. Learn more about Apex.AI at apex.ai and visit agcocorp.com.
Subscribe to receive top agriculture news
Be informed daily with these free e-newsletters
You May Also Like
---