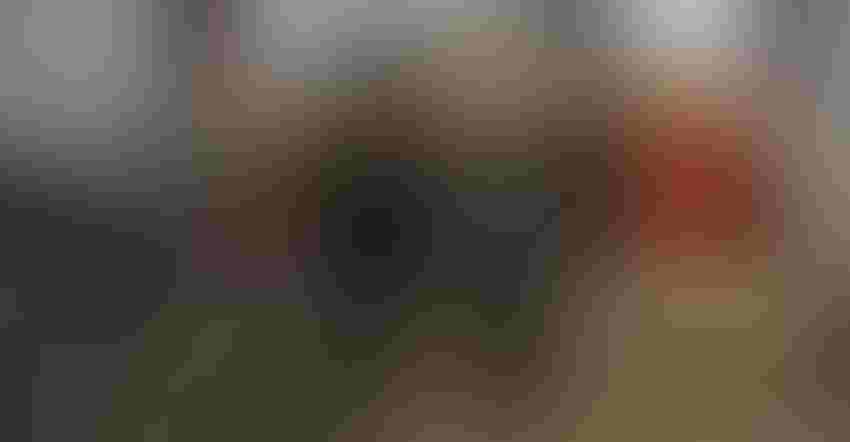 ALMOST SHOWTIME: The annual 3i Show will run March 19-21 at the Western State Bank Expo Center in Dodge City. Show sponsors have announced the addition of three more events that will be open to show attendees.
Western Kansas Manufacturer's Association, sponsors of the annual 3i Show, have announced the addition of three more activities that will be part of the upcoming show March 19-21 at the Western State Bank Expo Center in Dodge City.
Gun show all three days
For the first time ever, the show will feature a gun show that will be set up in the southwest corner on the concrete side of the Expo Center. The show will be open for all three days of the 3i Show and will consist of gun vendors and private party gun enthusiasts from around the Midwest who travel throughout the area to attend different shows.
Attendees can expect to find dealers that carry a variety of lawful handguns, rifles, shotguns, collectibles, antique weapons, and other related firearms/weapons accessories. The 3i Gun Show is a great opportunity for people to find deals, for collectors to find something to complete their collection, and for attendees to make a connection with a dealer. The show will cater to everyone – from families, hobbyists, first time shooters, and professionals.
The show will be conducted in compliance with local and state level laws and regulations, with a heightened security presence.
Seminar will explain the soybean checkoff
The Kansas Soybean Association and Commission will be offering a seminar on the soybean in Kansas. "Impact of the Soybean Checkoff," will be presented March 19 at 1 p.m. by Jancey Hall, program manager for the Kansas Soybean Association and Commission. The presentation is free and open to anyone attending the show.
Hall will share the story of why the soybean checkoff at the local and national level was created, how it operates today and the value it brings to those in the industry. The focus will be on how soybeans are being utilized in Kansas and around the globe and the research, marketing and education being invested in by and for soybean farmers. Hall will also briefly discuss the differences between the association and commission and discuss the various ways to get engaged and how farmers can share their input.
The Kansas Soybean Commission and the Kansas Soybean Association are two distinct organizations that work together for Kansas soybean farmers. The organizations are aiming to expand existing markets; develop new uses; facilitate agronomic research; and communicate goals and successes to farmers, industry partners and consumers.
Meet and greet opportunities for candidates
The Wild West Republican Women will be hosting several meet and greet opportunities for congressional and U.S. Senate candidates at this year's show.
So far, two candidates will be available March 20 and two more will be at the show March 21.
On March 20, Tracey Mann, candidate for U.S. Congress, will be available from 12:30 p.m. to 2 p.m. Susan Wagle, candidate for U.S. Senate, will be there from 2 to 4 p.m.
On Saturday morning from 10 a.m. to noon, Kris Kobach, candidate for U.S. Senate, will be available to visit with show attendees. From noon to 2 p.m., Dr. Bill Clifford, candidate for Congress, will be there.
The Republican Women's booth will feature candidate tables for attendees to pick up campaign material and other information. The booth will also feature life-size cut-outs of President Donald Trump and First Lady Melania Trump for photo opportunities.
Attendees can also enter in a drawing for a big basket full of Trump goodies.
More candidates may be added before the show opens, sponsors said. As candidates are confirmed, they will be added to the updated list on the 3i Show website.
Subscribe to receive top agriculture news
Be informed daily with these free e-newsletters
You May Also Like
---