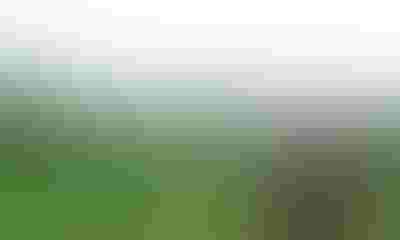 Practical Farmers of Iowa last week announced the selection of Sally Worley as its new executive director. Worley has worked at PFI for eight years where she has earned a reputation for being farmer-focused, successful in fundraising and passionate about working to fulfill the PFI mission to strengthen farms and communities through farmer-led investigation and information-sharing.

NEW LEADER: Sally Worley is the new executive director of Practical Farmers of Iowa, based in Ames. She's worked for the organization for eight years, most recently as operations director.
Since joining PFI, Worley has steadily advanced in the organization to her most recent role as operations director. The PFI board of directors unanimously chose Worley to succeed outgoing executive director Teresa Opheim, who has led the organization for 10 years. Opheim is stepping down to focus on advancing PFI's farm transfer work.
PFI board began looking for a new director a year ago
PFI leaders conducted a nationwide search and selection process to find the right person to replace Opheim. "We were looking for someone who embraced the concept of a farmer-led, farmer-focused organization that envisions an agriculture of diverse farms, healthy food and vibrant communities," says Tim Landgraf, chair of the PFI Executive Director Transition Committee.
"Sally brings, and instills in others, deep passion for an agriculture based on diverse farms, diverse sizes of operations, scopes of farm enterprises and ecological habitats," says Landgraf. "She brings a clear understanding of PFI's role to serve its members by listening to them and using their guidance to shape research priorities and areas of focus. She also practices an ethic of care for staff, accountability to supporters and leadership in setting a path forward."
Worley took over as new PFI director on February 1
"I'm very honored and excited to serve as Practical Farmers' next director," says Worley. "Practical Farmers of Iowa is strong and getting stronger. As we continue to grow, strengthen and adapt to new opportunities and challenges, I will make sure we remain a farmer-led organization that welcomes all into our big tent."
Worley officially took over as executive director on February 1. She has a degree in horticulture and experience working on farms in Iowa, New York and Idaho. Before joining the PFI staff, she served as vocational director at The Homestead Living & Learning Center in Pleasant Hill. Worley lives in Grimes with her husband, Chris, and three children—Maya (11), Mesa (9) and Wyatt (6).
Opheim remains on PFI staff, working on farm succession issues
The announcement of PFI's new executive director concludes a year-long process of careful transition planning. Opheim, whose leadership helped the organization attain a new level of strength and growth, decided early last year that it was time for a new leader to carry it into its next phase. While she will remain on the PFI staff working with farm succession topics and issues, she will be based in Minneapolis.
"Practical Farmers has been very fortunate to have Teresa serve as executive director for the last 10 of its 30 years," Landgraf says. "She has helped guide the organization toward a very stable, sustainable future, but we are excited to have Sally as our new executive director, and to begin the next phase of our work at Practical Farmers."
Practical Farmers of Iowa strengthens farms and communities through farmer-led investigation and information-sharing. Values include welcoming everyone; creativity, collaboration and community; viable farms now and for future generations; and stewardship and ecology. Founded in 1985, farmers in the PFI network raise corn, soybeans, livestock, hay, fruits and vegetables and more. To learn more visit practicalfarmers.org.
Subscribe to receive top agriculture news
Be informed daily with these free e-newsletters
You May Also Like
---