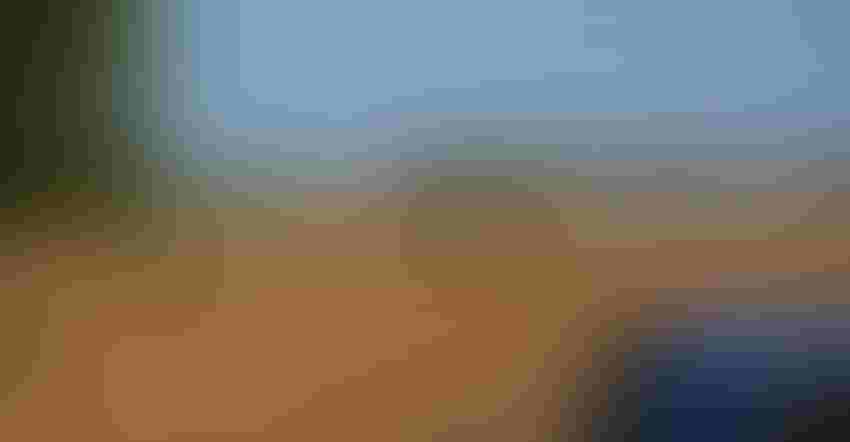 CLEAN BEANS: Testing on 2021 Minnesota soybeans sent in for sampling shows foreign matter at 0.2%, according to a national soybean quality survey.
Paula Mohr
The 2021 U.S. Soybean Quality Report shows that Minnesota soybeans continue to have a low percentage of foreign material and solid soybean quality data.
Funded in part by soybean checkoff dollars and administered by University of Minnesota soybean Extension agronomist Seth Naeve, the report provides new crop-quality data to aid international customers with their purchasing decisions.
More than 5,800 sample kits were mailed to producers in five soybean-growing regions last year to participate in the soybean quality survey. Roughly 1,160 samples were received. Minnesota, along with North Dakota, South Dakota, Nebraska, Kansas, Iowa and Missouri, are grouped in the Western Corn Belt region. A total of 713 samples — the highest among all regions — was gathered. Of that number, 196 came from Minnesota, also the highest number.
Results showed that Minnesota's soybean growers still produced a crop with one of the lowest percentages of foreign material in the U.S., even in the face of challenging drought conditions.
The report shows Minnesota soybean farmers averaged 0.2% foreign material in 2021. A low FM number is critical when exporting internationally, especially to China.
"The major export route for Minnesota soybeans is via Pacific Northwest ports, and 90% of PNW soybean exports go to China, which has a maximum allowed foreign material content rule of less than 1% FM," says Kim Nill, Minnesota Soybean Research and Promotion Council director of market development.
In December 2017, China announced the country would only allow No. 2 soybeans from the U.S. with less than 1% FM present, The FM percentage rate was formerly set at less than 2%.
Along with foreign material, the quality report shows the protein and oil percentage, along with amino acid levels for Minnesota soybeans.
Focus on amino acids sought
"Typically, whole soybeans and soybean meal have been valued largely on crude protein quantity," says Patrick O'Leary, MSR&PC director and chair of Northern Soy Marketing. "But through the use of checkoff funds, we're working to change the language of soybean quality, focusing more on essential amino acids and its impact on our customers."
Amino acids are the "building block" organic compounds required to synthesize the proteins that animals need for health and growth.
"A higher crude protein does not necessarily equate to a better nutritional value in feeding monogastric animals," O'Leary says. "True protein quality is based on the presence and balance of essential amino acids."
O'Leary says this research is being communicated to international customers and end users through Northern Soy Marketing, a farmer-led board formed by the soybean checkoff organizations of Minnesota, North Dakota, South Dakota and Nebraska. One of the goals of the group is to shift the soybean value paradigm from crude protein to nutritional value.
"Northern U.S. soybeans typically have a lower crude protein when compared to the rest of the country," Nill says. "But lower crude protein usually translates to a higher proportion of the five most critical essential amino acids, which is more beneficial to the overall health, fetal development, muscle growth and production of meat, milk and eggs in monogastric livestock, poultry and farm-raised fish."
According to the 2021 Soybean Quality Report, the sum of the five essential amino acids, expressed as a percentage, was 15.0.
"This Soy Quality Report is a critical resource when promoting our soybeans overseas," O'Leary says. "It's just one more supporting document we can use to highlight the true quality of our beans."
View the full 2021 Soy Quality Report.
Source: Minnesota Soybean, which is solely responsible for the information provided and is wholly owned by the source. Informa Business Media and all of its subsidiaries are not responsible for any of the content contained in this information asset.
Subscribe to receive top agriculture news
Be informed daily with these free e-newsletters
You May Also Like
---