Soybeans planted after corn signal high prices for Alabama farmers
Soybeans planted after corn signal high prices for Alabama farmers
• "They harvested corn towards the end of July in south Alabama on the Gulf Coast, on a few acres, and put in soybeans.• "Then, there were reports that farmers in central Alabama were planting soybeans behind corn.• "Then, we heard about the same thing in north Alabama's Tennessee Valley."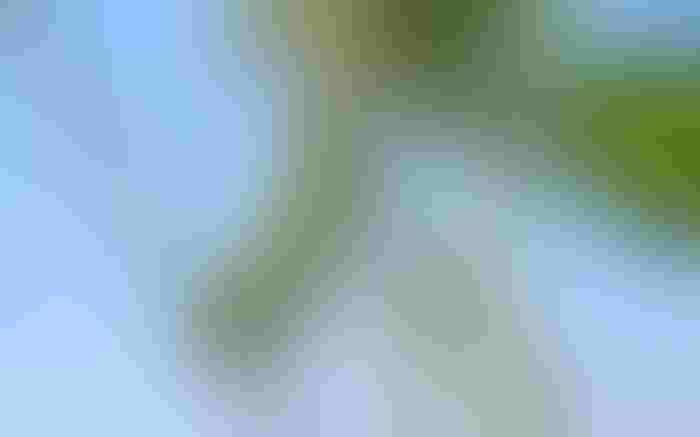 You know soybean prices must be good when Alabama farmers, from the south part of the state to the north, double-crop beans behind corn.
"Most everyone is familiar with double-cropped soybeans behind wheat, but we're seeing a trend in Alabama this year of double-cropping soybeans behind corn," says Max Runge, Auburn University Extension economist. 
"They harvested corn towards the end of July in south Alabama on the Gulf Coast, on a few acres, and put in soybeans. Then, there were reports that farmers in central Alabama were planting soybeans behind corn. Then, we heard about the same thing in north Alabama's Tennessee Valley."
It's a risk, says Runge, but many growers were considering such a strategy from a cost-benefit analysis, with soybeans running at about $17 per bushel at the time.
"What do they have in this crop? Maybe some seed costs and a chemical spray. I don't know if all of those soybeans will be harvested, but it was a good risk at the time," he says.
Extension Soybean Specialist Dennis Delaney says it's hard to pin down an actual number on the acres of soybeans being planted behind corn, but he would guess at least several hundred.
"We've had a few growers in far south Alabama try it in recent years with varying results. I just heard about some near Huntsville that look pretty good. The corn came out early there and with high soybean prices, growers decided to chance it," he says.
Traditionally, after mid-June planting of soybeans, yields start falling off, says Delaney.
"With perfect weather, there are enough calendar days left, but there's not much time to recover from adverse conditions as day length becomes shorter. The primary risks are dry weather anytime that might stunt vegetative growth or reduce pod-fill, or a cool fall or early frost that shuts down the plants.
"With less growth, the pods may be set too close to the ground to harvest, or an early frost can cause green beans in the sample."
Also, he adds, diseases like Asian soybean rust and insects like loopers and armyworms have had all summer to build, and there may be extra damage and expenses from controlling them.
Delaney agrees, however, that it might be a risk worth taking for some growers. "Most growers realize yield potential will be way down, but with land expenses already taken care, even a 20-something-per-bushel yield average has the potential for some profit at these high prices."
About the Author(s)
Subscribe to receive top agriculture news
Be informed daily with these free e-newsletters
You May Also Like
---