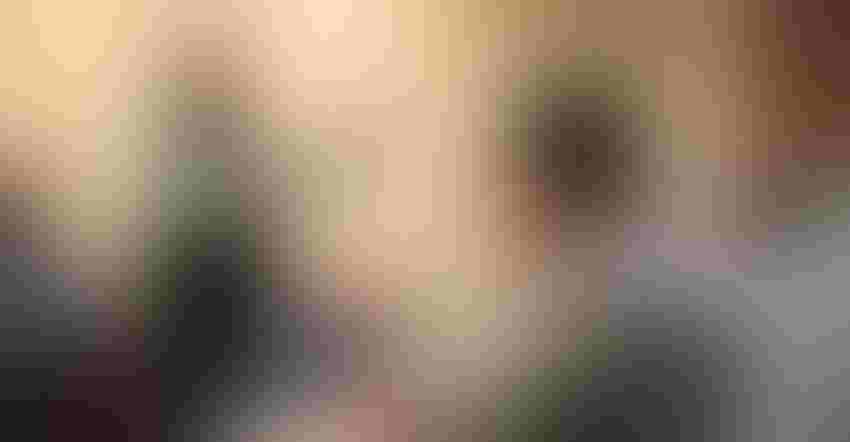 IDEAL: Daniel Bjorklund of MaxYield Co-op holds a soybean plant he grew indoors for the Illinois Soybean Summit. Grown directly beneath a lamp, the plant's root growth is strong.
The 14 highest soybean-yielding counties in the U.S. last year were all in Illinois. And the average yield per acre topped 80 bushels in three Illinois counties: Sangamon, Morgan and Douglas, according to data from the Illinois Department of Agriculture.
Farmers increased the state's average soybean yield from 58 in 2017 to 65 in 2018, thanks in part to these high-yielding counties.
Illinois' successful soybean year can be attributed to a combination of four factors: weather, variety selection, management and soil conditions, says Stephanie Porter, a Golden Harvest agronomist, who works with farmers across central and western Illinois.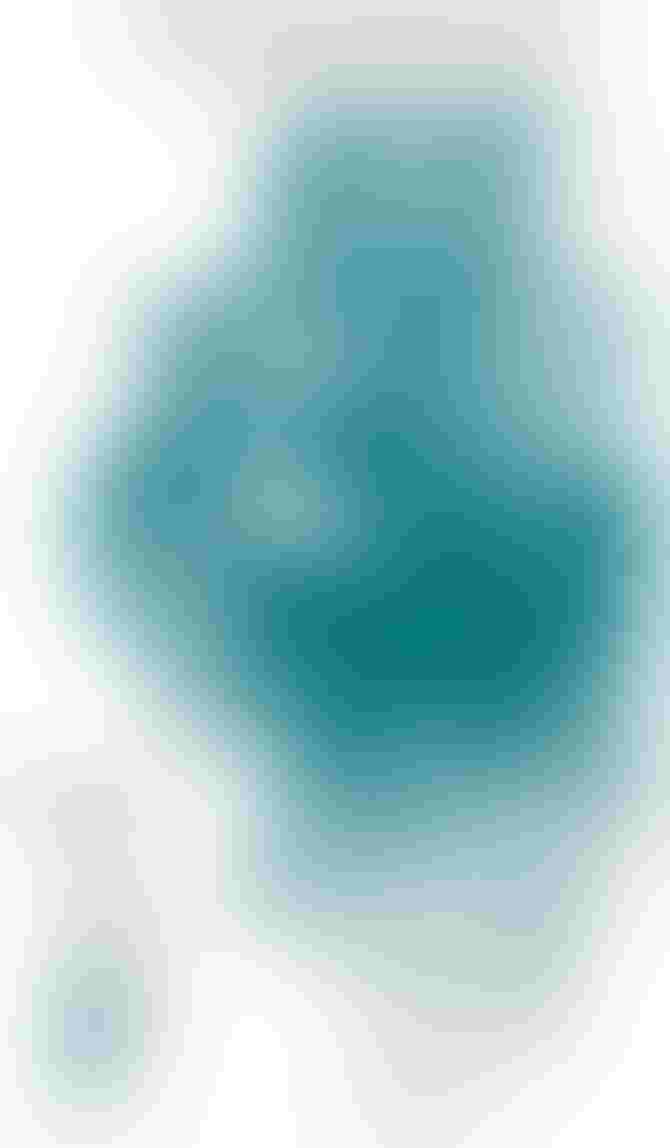 "There were two totally different weather patterns going on, with a lot less rain as you moved west. So, I got to see hybrids look really different," Porter says, adding she could tell it would be a good year for her Springfield-area farms, particularly when she walked into cornfields. "You walked in there, and you thought you could hear angels sing."
4 factors in effect
Weather, variety selection, management and soil conditions combined for successful soybean yields in 2018:
Weather. The University of Wisconsin recently surveyed Midwest growers on their soybean practices, and while many in the high-yielding center of Illinois say they plant before May 1 to capture more sun before the longest day of the year, Porter has an important weather-related caveat: "In high-yielding counties, I saw later-planted plot yields were just as high as early-planted, and that was because of the weather. We have to give Mother Nature some credit."
While eastern counties had too much rain early in the 2018 growing season, and parts of western Illinois missed out on rain until August, the center was in a sweet spot.
"July 1 through August, if you look at accumulated precipitation, a cluster of counties almost identical to the high-yield swath of counties will be darkest," Porter says. "So there is a correlation: Rain makes grain."
She reports higher yields from earlier maturities vs. later maturities throughout her region, though Porter has yet to pinpoint if that's because later maturities experienced more stress.
Variety selection. Just like ranchers in Texas who graze white Charolais cows instead of black-hided Angus when it's hot, Illinois soybean growers should pick varieties based on their environment, says Daniel Bjorklund, a MaxYield Cooperative seed team leader. He monitored the central region's good weather from West Bend, Iowa, where some farmers still reached 80 bushels an acre with good genetics and management despite county averages of 45 to 50. 
"Now you're going to say, 'Well now I've got to predict what the weather is going to be like before I decide what variety to plant.' No, I'm not saying that," he says, adding that growers can look at historical data for specific varieties and fields through various software, like Winfield's R7 Tool.
Bjorklund encourages farmers to plant multiple varieties in test strips to find what works for them. He also says 2,600 corn heat units is a key number to keep in mind for soybeans. When temperatures exceed that, soybeans with gray pubescence yield better; however, in cool-season climes, soybean lines with tawny pubescence have greater yield stability than gray.
In current seed catalogs, Bjorklund says the "light tawny" trait has become more common with top performers. There's a reason for that he says, and test plots would help growers narrow down their options for next year.
"What should you plant? It depends. If at the end of the season you see color differences out in the test plots, that would be a clue," he says.
Management. Porter says she sees many farmers in her region following 6 Secrets for Soybean Success by Fred Below, University of Illinois.
"Seeding rates are a little bit on the lower end," says Porter, as she reflects on the UW survey on soybean practices for the central region. "Row spacing really didn't matter. There are some people that are doing 30-inch rows and some narrow spacing. I know we preach narrow spacing a lot, but I've seen some high yields with 30-inch rows, in the absence of weed issues."
Full seed treatments and pre-herbicide applications are also common practices for growers in the central region of the state. Integrated pest management isn't a widespread practice, Porter says, but many growers in the center of the state were found to use insecticides and fungicides in the UW survey. 
"With fungicides, a lot of people aren't using IPM with soybeans per se. They may or may not spray their corn hybrids, but many claim a more consistent return on investment over the past several years with the use of a fungicide and insecticide in soybeans," Porter says.
Soil conditions. With eastern Illinois' rain early in the season, poorly drained soil led to poor root development and diseases that cost yield.
"A lot of people don't talk about it, but do you know what rhizoctonia root rot does to your soybean plant? It basically strips all these level roots off. And when you think about that, your yield is done potentially the first three or four weeks after planting if you have that disease," Bjorklund says.
With tile drainage on over 10 million acres in Illinois, Porter concludes the practice helped with yields.
"It was a big benefit to have tile drainage in 2018, not just for disease, but for the root issues, because water was just sitting on fields," she says.
About the Author(s) Associate Editor, Prairie Farmer
Austin Keating is the newest addition to the Farm Progress editorial team working as an associate editor for Prairie Farmer magazine. Austin was born and raised in Mattoon and graduated from the University of Illinois at Urbana-Champaign with a degree in journalism. Following graduation in 2016, he worked as a science writer and videographer for the university's supercomputing center. In June 2018, Austin obtained a master's degree from the Medill School of Journalism at Northwestern University, where he was the campus correspondent for Planet Forward and a Comer scholar.
Austin is passionate about distilling agricultural science as a service for readers and creating engaging content for viewers. During his time at UI, he won two best feature story awards from the student organization JAMS — Journalism Advertising and Media Students — as well as a best news story award.
Austin lives in Charleston. He can sometimes be found at his family's restaurant the Alamo Steakhouse and Saloon in Mattoon, or on the Embarrass River kayaking. Austin is also a 3D printing and modeling hobbyist.
Subscribe to receive top agriculture news
Be informed daily with these free e-newsletters
You May Also Like
---