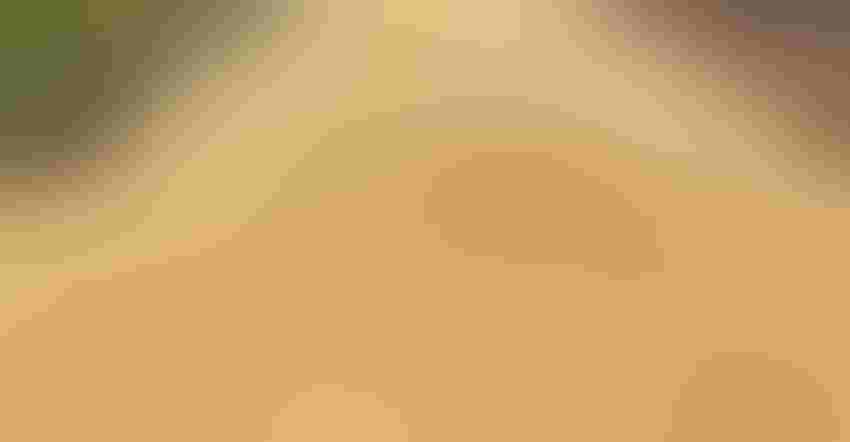 vbacarin/ThinkstockPhotos
What do Paris and China have to do with your soybean crop? Maybe a lot. Brazil's determination to meets its obligations under the Paris Accord on greenhouse gases may hurt the country's ability to export all the whole soybeans Beijing wants.
Is biodiesel demand climbing?
Quietly last month, Brazil's nationwide mandatory biodiesel blend climbed two points to 10% after the planned date to get to that level was set forward by a year, meaning, according to one of the South American country's biodiesel producers, demand for the product could increase by as much as 344 million gallons this year. In 2017, according to the country's National Petroleum Agency, Brazil consumed 36 billion gallons of biodiesel blended into petroleum diesel.
Recent improvement in the Brazilian economy, however slight, has been cited as one of the motivating factors behind moving up the increase in the blend rate. Another has been the country's massive excess biodiesel production capacity. Biodiesel plants sprung up nationwide when biodiesel blends were first mandated, with municipalities ceding land and tax break goodies to investors willing to start up a biodiesel plant. 
Why ramp up production?
With the looming threat of Chinese tariffs on U.S. soybeans—and China wants whole beans much more than it wants soybean meal—why would Brazil ramp up biodiesel production? Partly because of its own excess biodiesel capacity, and partly due to its participation in the Paris Accords on climate change. The country means to cut its carbon footprint drastically.
Abiove, the national oilseed crushers association, says the increase will mean Brazilian consumption of an additional 3.7 million tonnes of soybean oil annually. About 18.5 million tonnes of Brazilian soy were crushed for biodiesel in 2018, the association says, up some four million tonnes from 2017, about 16% of the Brazilian crop. And biodiesel use in Brazil is on the increase.
More Brazilian beans crushed?
According to Abiove, the greater blend should increase domestic biodiesel demand by 30%—with around 80% of Brazil's biodiesel made from soybean oil. That use was in addition to the country's 2017 petroleum diesel imports of 3.4 billion gallons.
How will Brazil meet the Paris Accord commitment?
Brazil will need to meet its carbon-reduction commitment in the Paris Accord on greenhouse gas emissions. And that will mean biodiesel production will have to climb from the current four billion liters to 13 billion liters annually by 2030, says one study. Ethanol production would also have to increase. Study authors calculate an additional 24.7 million Brazilian acres dedicated to fuel crops will be needed.
Help from Argentina?
And Argentina isn't likely to have so much biodiesel on hand for export this year—unless it opts to keep its crushing plants running by importing more soy from the U.S.
How does it help U.S. soy prices?
The rippling effects of a deal made in Paris could help mitigate the effects of a possible tariff decision to be made in Beijing—and help prop up your bean prices despite a potentially growing trade dispute.
The opinions of the author are not necessarily those of Farm Futures or Farm Progress.
Subscribe to receive top agriculture news
Be informed daily with these free e-newsletters
You May Also Like
---