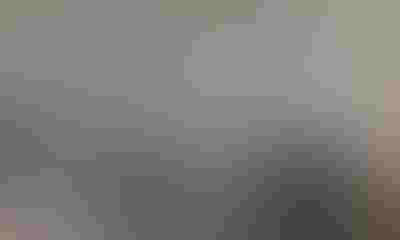 There are many ways to speed up plant improvement. One is to gather more data and study how genetics and environment interact. Another is to speed up and streamline the seed harvesting and processing capabilities for small-plot seed that must be hand-harvested and hand-processed.
Jason Adams, manager of Purdue University's new Indiana Corn and Soybean Innovation Center, says this addition to the Purdue Agronomy Center for Research and Education fulfills both functions. Other articles have put the spotlight on the center's equipment that collects data in the field. Here's a closer look at the new facility's state-of-the-art seed processing lab.

DREAM FACILITY: Plant breeders and researchers who have worked in breeding programs for major companies marvel at the working lab Purdue has put together to process small lots of seed.
If you are a plant breeder and must harvest inbred plots by hand, you also must process them by hand. It's a painstaking, time-consuming process, especially if you have to bag the seed yourself and dispose of the crop residue left behind. Plant breeders and researchers doing harvesting and processing by hand at Purdue will no longer be slowed down by those obstacles, Adams says.
"Our people were working in older buildings, often not in the best of conditions, and we wanted to develop a facility that would allow them to be comfortable and productive," he says.
Custom design
Ten shelling units are available in the new facility. That alone is a plant breeder or researcher's dream. Many times they don't have access to nearly that many machines, no matter where they work. If they wait for machine time, it can slow the process.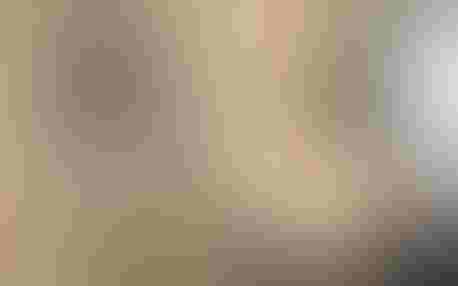 UNIQUE LAB: Jason Adams, manager of the Indiana Corn and Soybean Innovation Center, says one unique feature of the seed processing lab is that residue is sent outside and processed automatically.
The people who designed the seed processing lab literally went anywhere someone was using an innovative piece of equipment or had a reputation for a good facility. They picked up ideas wherever they could find them.
"When it came to getting leftover residue away from the machines and out of the building, there wasn't a system out there that did exactly what we wanted," Adams says. So they found a company that agreed to build a system for them.
Residue moves through a collection system that takes it outside the seed processing lab to a grinder. At the same time, dust collectors inside the lab suck up dust from harvesting and feed it out, as well. "The plant breeder or researcher simply puts the ear or stalks in, and then gets his or her seed back in a bag," Adams says. "Everything else is taken care of for them."
Next step
Once the plant breeder or researcher has the seed from the small plots, it goes into a different room for conditioning and preparation for planting next season. The Indiana Corn and Soybean Innovation Center also has state-of-the-art capability for applying seed treatments as desired.
Not all the equipment is in place yet in some parts of the building, Adams says. Eventually, color sorters and other equipment will speed up the process and make it more efficient at the same time.
"Our staff working with small grains used the facility this summer," Adams says. Once a few bugs were resolved, it worked great, he concludes. 
Subscribe to receive top agriculture news
Be informed daily with these free e-newsletters
You May Also Like
---