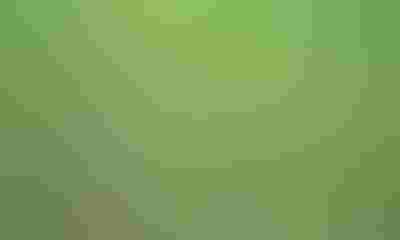 You can hear and read all kinds of information when it comes to which options are best for fertilizing your corn and soybean corp. Especially when it comes to starter fertilizer, there is a wide range in products on the market. Many are very good, high quality products. But many also carry a high price tag. Is the extra cost worth it?
Indiana Prairie Farmer listened at a farmer meeting recently as John Mackson presented his view on fertilizer cost. He is a consultant with Dennings & Associates in Pinconning, Michigan. Here are his thoughts, broken down in question and answer form.
Question: Does it matter what sources of nitrogen I use?

CORN DON'T CARE! What the corn plant wants is nutrients, and enough of them, says John Mackson.
Mackson: As far as the plant is concerned, nitrogen is nitrogen, phosphorus is phosphorus and potassium is potassium.
Is one form of nitrogen always cheaper than another?
Mackson: You need to do the math. How much does it cost you per unit of N that you are purchasing? Right now in some areas, one form may be lower priced than usual compared to another. You need to calculate what your cost is for the pounds of actual N that you are applying.
Related: Corn is corn when it comes to soil fertility
What about pop-up fertilizer? I have a chance to buy a 6-24-6 pop-up - is that a good deal?
Mackson: Most everything out there is a good material. The question becomes is it overpriced for what you are getting. You are getting so many pounds of each nutrient, and that's it. You need to calculate what it is costing you per pound of nutrient compared to what it would cost you if you applied a different fertilizer or applied it in a different way.
If someone is willing to supply you the equipment to put on pop-up, doesn't that make it a good deal?
Mackson: Again, it all comes back to price. If someone is helping you equip your planter to apply pop-up, they likely want a long-term commitment that you are going to use their product. Before you make the commitment, you need to do the math. Figure out how many units of each nutrient you are getting per acre with the product and figure cost per pound. Then figure out how much it would cost to apply those same pounds of nutrients in another way. Do the math before you commit to a long-term agreement.
Subscribe to receive top agriculture news
Be informed daily with these free e-newsletters
You May Also Like
---