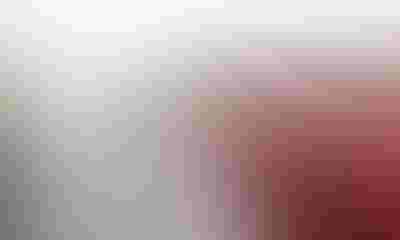 The Missouri Soybean Association's yield contest has new prizes for 2016, including automatic awards for growers with yields topping 100 bushels per acre. The annual competition recognizes those producers across the state that truly excels in soybean production based on their crop yields. Growers have until Sept. 1 to complete their entry forms.

CALL FOR ENTRIES: Soybean growers wanting to enter the Missouri Soybean Association Yield Contest need to enter by Sept. 1.
"Missouri is a top state for soybeans, and our growers make it a point to keep us a top state for yields, too," said Matt McCrate, Missouri Soybean Association president and a southeast Missouri farmer. "The Missouri Soybean Yield Contest is an opportunity for growers to highlight their skills, from selecting their varieties to managing the crop through harvest. I look forward to seeing what this year brings."
Last year, the Missouri Soybean Association introduced regional competitions, in addition to the statewide contest. Those regional contests are continuing for 2016, with growers in each of the Association's seven districts competing against one another on yields – giving farmers the opportunity to show their skills against others' growing in similar soils and under similar weather conditions.
Winners in the district-level competitions will then go on to compete for statewide recognition and additional prizes.
Thanks to the partnership of the Missouri Soybean Merchandising Council and industry, top growers can receive a trip to the 2017 Commodity Classic in San Antonio, their own UAV – drone – and accessories, gift cards to Cabela's and for biodiesel, as well as cash prizes. Growers with yields of 100 bushels per acre or more receive additional prizes as well. The highest yield above 100 bushels per acre will receive $1,000 in biodiesel or a $1,000 gift card to Cabela's. All other entries topping the 100-bushel mark will receive $500 in biodiesel or a $500 gift card to Cabela's.
The contest will continue to recognize winners in separate categories for irrigated and no-till growing methods. The overall winner of the irrigated contest will be selected from all entrants who used irrigation on their crop, regardless of tillage practice. The overall winner of the non-irrigated contest will be selected from among district winner(s) of the No-tillage and Tilled categories combined. Entries must be from fields 10 acres or larger in size and located within the State of Missouri, and all participants must be at least 18 years of age. Each entry must be submitted on a separate entry form and accompanied by the $10 entry fee.
Prizes will be awarded during the Missouri Soybean Association's annual meeting in early 2017. Entry forms, rules and prize details are available online at mosoy.org, or growers can request copies by calling the Missouri Soybean office at (573) 635-3819.
Source: Missouri Soybean Association
Subscribe to receive top agriculture news
Be informed daily with these free e-newsletters
You May Also Like
---