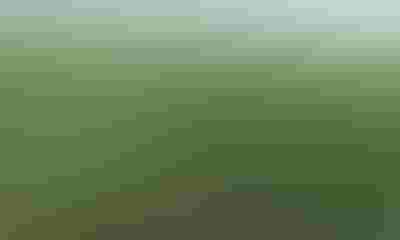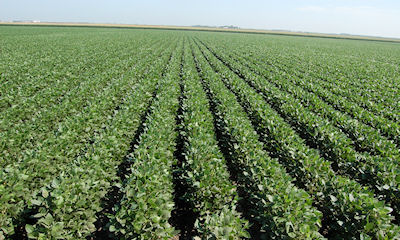 Michigan's soybean producers are making a dramatic impact on the local economy, and doing so in a sustainable fashion, according to information recently released by the Michigan Soybean Promotion Committee.
"Our state's soybean farmers take seriously their responsibilities to the ground they farm and the communities in which they operate," says Andy Welden, a farmer from Jonesville. "Not only does the state's soybean production positively impact the economy, but research also shows that farmers are making the types of decisions that will ensure that impact is lasting."


Michigan's soybean growers push operational excellence
With more than 12,000 soybean farmers, soybean production in Michigan contributes $1.67 billion to the economy while also creating 14,100 jobs for the state.
According to the Michigan Soybean Promotion Committee, sustainability through raising soybeans is achieved through operational excellence in three key areas:
Economic Sustainability: Growing soybeans in a fashion that is profitable and can be replicated year over year.
Social Sensitivity: Paying close attention to the impact of farm practices on surrounding neighbors and the communities in which the farm operates.
Environmental Stewardship: Considering the environmental impact of each farming practice and improving those practices as appropriate.
A good example of a positive outcome of this three-pronged approach to sustainability is the impact of modern farming practices on emissions released by on-farm traffic. One of these modern practices is a "no-till" approach, which leads to more efficient water usage because water infiltrates the soil easier. The practice also increases retention of topsoil, organic matter and nutrients. Eliminating tillage also decreases the amount of tractor usage by the farmer, which results in fewer emissions; all positively affecting sustainability.
In a soon-to-be-published paper titled "Understanding the Positive Effects of Soybean Production on Climate Change," by Dr. Chris Saffron, assistant professor, Department of BioSystems and Agricultural Engineering and Dept. of Forestry at Michigan State University, and his team, it was calculated that the decrease in CO2 emissions from less equipment use would be equivalent to removing 3,732 cars from Michigan roads, and the reduced soil loss of CO2 resulting from more carbon being retained in the soil because of the no-till technology would be equivalent to removing 14,050 cars.
According to recent research conducted by the Michigan Soybean Promotion Committee, farmers in the area are taking sustainability seriously, and improving their operations in ways reflective of the responsibility that comes with raising crops on the land.
According to that research:
Nearly 70% of Michigan soybean farmers attend at least two educational meetings every winter to keep current on sustainable soybean management as well as innovative technologies and best practices.
More than 45% use variable-rate technology for seed, fertilizer and pesticide applications. This technology enhances sustainable soybean production by helping farmers vary the level of input based on the need of each individual acre, helps decrease fuel usage and emissions, while ensuring each acre gets only the application amount it needs to achieve the desired goal.
More than 80% test new practices and products on select portions of their own land before adopting the practice. By evaluating new practices and products in a scientific manner, Michigan's soybean farmers shield local soil, air and water from the impact of ineffective large-scale usage of practices and products that don't contribute in a sustainable manner.
70% of Michigan soybean farmers create and reference an agronomic plan (a detailed plan to address water, nutrient, weed, insect, etc. needs of the crop) for sustainable soybean production. Pairing past measures and performance with strategic decision making increases the likelihood of more efficiently using carryover products from the year before, which results in sustainably conserving local land, air and water.
91% use the same amount of or less fuel per acre than they did five years ago. Farm machinery hasn't gotten any smaller in the past five years, but operational fuel efficiency has improved, meaning less use of a nonrenewable resource, decreased emissions and less probability of fuel spills.
For more information on sustainable soybean production, visit SustainableSoy.com, and for information about soybean production in Michigan, visit MichiganSoybean.org.
Subscribe to receive top agriculture news
Be informed daily with these free e-newsletters
You May Also Like
---