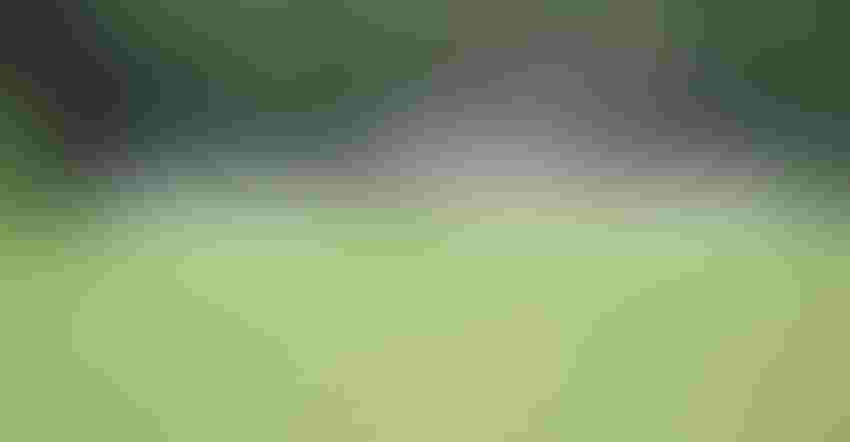 SUMMER STOP: Farmers will not see MFA spray rigs carrying dicamba running in dicamba-tolerant soybean fields after the R1 growth stage. The farmer-owned co-op set out its new policies that go further than the state-mandated calendar cutoff dates.
MFA Inc. will spray dicamba herbicides based on plant growth stage rather than calendar dates.
MFA, a Midwest-based farmer-owned agricultural cooperative that serves more than 45,000 farmers in Missouri and adjacent states, changed its policies for sale and use of dicamba herbicides for the 2018 growing season. While Missouri has mandated that the cutoff date will be June 1 for 10 counties in the Bootheel and July 15 statewide, MFA will spray dicamba herbicides based on plant maturity rather than calendar dates.
"MFA will take precautions with spraying dicamba herbicides," said Jason Weirich, MFA director of agronomy, in an earlier interview regarding use of dicamba by growers next season. "There has to be some kind of measure, whether growing degree days or soybean reproductive stage trigger to where we will not be damaging the crop."
In 2017, new dicamba formulations of Monsanto's XtendiMax, BASF's Engenia and DuPont's FeXapan were authorized for use with dicamba-tolerant crops. MFA was one of the cooperatives applying these products on farmers' fields.
"We saw movement off target," Weirich said. "We don't like spraying and it going onto someone else's crop. It makes me sick when I have to go walk those claims."
For Weirich, it was "unexplained movement." Even the Missouri Department of Agriculture banned the spraying of XtendiMax, FeXapan and Engenia in early July. However, the ban was lifted just one week later.
MFA was a holdout. The cooperative decided not to apply dicamba-based soybean herbicides for the remainder of the 2017 growing season. "We had to safeguard our farmers and their neighbors," he said. "And we will take precautions again."
MFA's new dicamba herbicide policy focuses on actual growing conditions. Weirich warns it could be more restrictive than guidelines announced by the Missouri Department of Agriculture in November. The policy relies on cooperative plots, extensive scouting and improved communication.
How it works
In 2018, the cooperative will establish soybean plots in different regions of the state representing average planting dates and maturity range. These plots will be scouted every Monday and reports will be sent to all MFA employees on Tuesday mornings with notes about maturity and potential cutoff dates for spraying dicamba.
Applicators will be alerted when the majority of soybeans in their area have reached the reproductive stage — when dicamba injury can do the most harm to non-target plants.
"Once soybeans hit the R1 growth stage, we're done spraying dicamba due to the inherent risk of off-target movement," Weirich said. "We feel like it's important to base our decisions on actual growth stages, and R1 is at the beginning of flowering. If we wait until too late in the season, we're afraid that we will put too many soybeans in our territory at risk."
Dicamba is a selective herbicide that controls broadleaf weeds. Plants with dicamba-tolerant traits can be sprayed with these herbicides to control weeds without damaging the crop.
As part of its new guidelines, MFA will not custom-apply or sell over the counter any old formulation of straight dicamba products such as Banvel, Clarity and Detonate.
However, the cooperative says it does not include blended products such as Range Star, DiFlexx and Status.
Greater risk
Weirich said that farmers need dicamba technology to combat weed resistance, but stewardship is paramount. "Protecting the technology for the future is important, not only from an economic standpoint, but also an environmental standpoint."
In 2017, dicamba impacted 3.6 million acres of soybeans nationwide. States launched 2,708 investigations into dicamba-related crop damage, according to data compiled by the University of Missouri. Missouri received 311 complaints from growers related to dicamba.
The newer dicamba formulations are up for renewal by the EPA in December 2018.
"If we have another outcome like we did last year," Weirich said, "we may not have this tool anymore. We hope MFA's proactive move will set a trend so that other companies, applicators and farmers will follow our lead to help protect this technology."
Subscribe to receive top agriculture news
Be informed daily with these free e-newsletters
You May Also Like
---