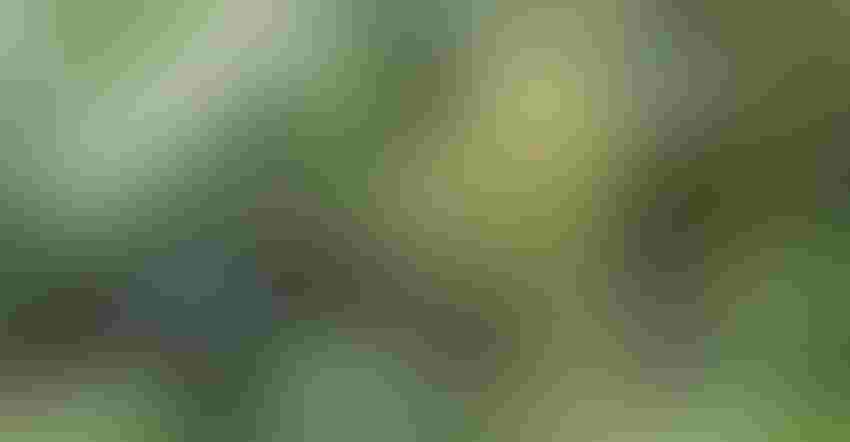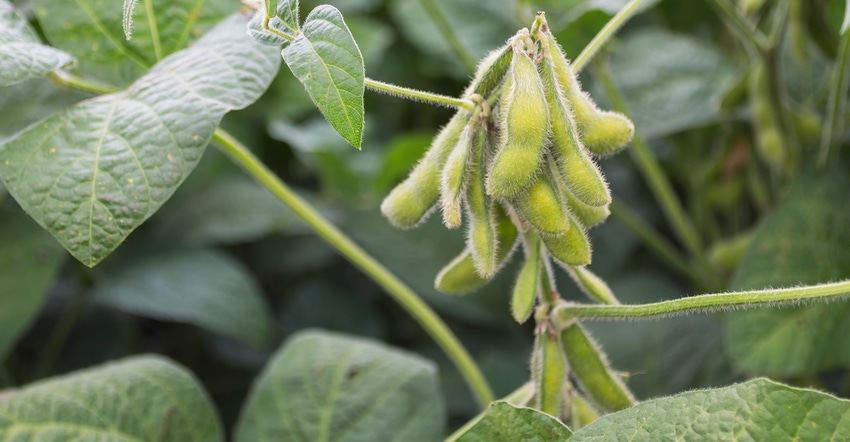 QUALITY COUNTS: Growing non-GMO soybeans requires attention to detail even while the product still is in the field. Farmers need to keep track of planting dates, location and any applications of herbicide or pesticide.
SandraMatic/Getty Images
Raising non-GMO soybeans can offer profitable returns if farmers make the right management decisions.
Year over year, Andy Determan has seen a 10% to 15% growth in demand for non-GMO beans, particularly in countries such as Vietnam and Cambodia.
"Non-GMO food-grade soybeans are an excellent opportunity to get out and get a few extra dollars per acre," says Determan, who is the director of grains for Redwood Group, which secures and sells commodities to food-grade markets. "And the next two to three years, I see good premium for beans."
Determan offers a few management tips to consider when growing non-GMO soybeans:
Seed selection. Non-GMO soybeans are cheaper in terms of seed cost than their counterparts. Determan says varieties such as eMerge from Benson Hill Biosystems run $31 to $32 per unit. "A lot of people plant at 1.1 unit per acre," he says. "It can be a cheaper option. It makes sense on cash flow."
Most growers are using varieties from Pioneer, Becks and now Benson Hill Biosystems, which acquired Schillinger Genetics. Select those with higher protein levels as these offer higher premiums.
Redwood Group conducts its own variety tests across the state. They found that eMerge 4765, which was developed at the University of Missouri, kept pace with the best GMO beans.
Determan warned farmers of the 5% to 7% yield drag on many non-GMO soybean varieties, particularly in stressed, wet or extreme dry summer growing conditions.
Spray considerations. There is a misconception by farmers and consumers as to chemical applications for non-GMO commodities, Determan says.
"There is no limit on chemicals you can use for application, except no Roundup, dicamba or Liberty," he says. "There is no limitation on timing of application either."
However, he warns growers to be aware of dicamba drift. "Drift is a real issue that hurts growers' ability to sell," he says. Talk to your neighbors. Know what they are spraying.
Fungicide use. A lot of purple seed stain showed up in soybeans this year. It causes black specks to float through into products such as tofu and soy milk. Buyers don't like it.
Purple seed stain was so bad that it was difficult to find quality non-GMO soybeans. Determan says the supply shortage created higher premiums for those who could deliver beans without discoloration.
To mitigate the effect of disease this year, Determan is encouraging growers to use fungicide. "We are trying to avoid it this year," he says, "and fungicide is a big part of that."
High moisture harvest. Splits or seed damage at harvest can reduce premiums. "To control seed coating and splits of beans, farmers can't harvest at 5 ½ mph or wait until 12% moisture and try to cut them," Determan says.
He recommends harvesting non-GMO soybeans at 13.5% or 14% moisture. "It will flow through the combine better and even our cleaners at the facility better," he says. "There are just a lot less problems harvesting at higher moisture levels."
Record-keeping. One reason Determan can pay high premiums is because growers must follow several rules in order to fulfill food safety laws in the U.S., European and Asian markets. 
Growers must keep good records. "We need to know the field the beans were grown in, date planted, what herbicide or pesticide was sprayed and when, harvested date, what day it came in machine, and all bins used as storage," he says. "It is about data."
Clean conditions. Farmers must ensure all planter boxes are cleaned and flushed. Each variety must be kept separate at harvest. The combine also needs to be cleaned before going to the field. Determan says some farmers will take one pass through the field and send those bushels to the local grain elevator before cutting and storing beans.
Storage options. Farmers can store non-GMO soybeans in their grain bins. However, bins must be clean. Determan says there are options to deliver to one of his company's facilities. A storage fee applies.
All the requirements are included in grower agreements. For information, contact the Redwood Group at theredwoodgroup.com.
About the Author(s) Editor, Missouri Ruralist
Mindy resides on a small farm just outside of Holstein, Mo, about 80 miles southwest of St. Louis.
After graduating from the University of Missouri-Columbia with a bachelor's degree in agricultural journalism, she worked briefly at a public relations firm in Kansas City. Her husband's career led the couple north to Minnesota.
There, she reported on large-scale production of corn, soybeans, sugar beets, and dairy, as well as, biofuels for The Land. After 10 years, the couple returned to Missouri and she began covering agriculture in the Show-Me State.
"In all my 15 years of writing about agriculture, I have found some of the most progressive thinkers are farmers," she says. "They are constantly searching for ways to do more with less, improve their land and leave their legacy to the next generation."
Mindy and her husband, Stacy, together with their daughters, Elisa and Cassidy, operate Showtime Farms in southern Warren County. The family spends a great deal of time caring for and showing Dorset, Oxford and crossbred sheep.
Subscribe to receive top agriculture news
Be informed daily with these free e-newsletters
You May Also Like
---