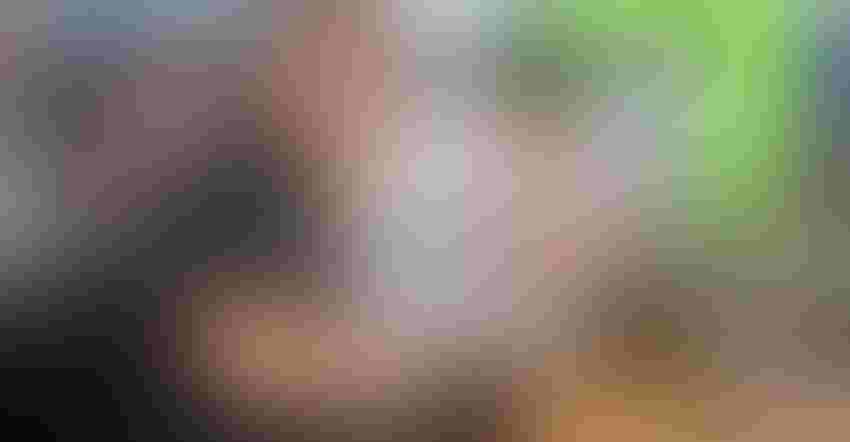 DEMONSTRATING VALUE: Roger Theisen (left), marketing manager for specialty crops for Pioneer, helps prepare snacks cooked with Plenish high-oleic soybean oil for visitors to the Pioneer exhibit at the Farm Progress Show.
Photos by Tom J. Bechman
The story of Plenish high-oleic soybean cooking oil sounds like this age-old quandary: Which came first, the chicken or the egg? Roger Theisen, marketing manager for specialty crops for Pioneer, says most health experts recognize the healthy attributes of high-oleic Plenish oil. It's lower in saturated fat than most cooking oils.
But before large users of cooking oil commit to switching to it, they need assurance of a constant supply. Conversely, before soybean farmers commit to growing larger acreages, they want contracts guaranteeing healthy premiums. Yet before processors will offer premiums enticing farmers to commit more acres, they need assurances they can sell it.
That treadmill played out over the past decade until 2019, when demand for oil began picking up. Several factors have contributed to increasing demand.
"In the past two years, global oil factors have challenged oil supply," Theisen says. "Many users who tried Plenish liked it and stayed with it. That contributed to today's strong demand."
Farmer view
Kevin Wilson, Walton, Ind., has grown Plenish soybeans for several years. "Our varieties have yielded right with conventional varieties, and premiums have gone up," he says. In fact, he has contracted to grow Plenish soybeans in 2023 for a premium over $2 per bushel.
"We deliver our Plenish beans to ADM in Frankfort, Ind., and it's worked out pretty well," Wilson says. "We have several smaller, older bins. We store them here and deliver on a 'will call' basis as the plant needs them."
The biggest hang-up with high-oleic soybeans for some farmers today is weed control. "There's no doubt weed control is an issue," Wilson says. "In fact, we didn't grow as many acres in 2022 because we needed to resolve weed issues.
"We've found an approach that worked pretty well in '22, starting with a burndown application with residuals. So, we're increasing Plenish acres again in 2023."
Wilson battles waterhemp, but his biggest foe in 2022 was giant ragweed. It caused headaches for growers across large areas of the Midwest this past year.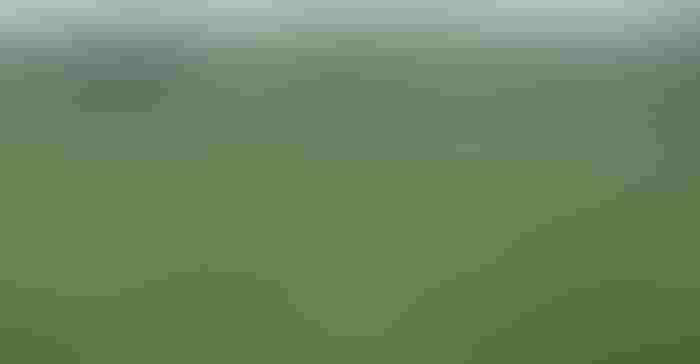 What does future hold?
Growers are asking for Plenish soybeans with Enlist, and Pioneer researchers assure them they're under development. The goal is to introduce the Enlist E3 trait into Pioneer A Series varieties with the high-oleic oil trait.
The problem is that it takes time, researchers say. And there are also potential issues getting approval so these beans can be marketed in certain areas, especially Europe. Right now, the target date for Plenish varieties with the Enlist trait hitting farms is 2025.
Farmers like Wilson realize one reason the premium for high-oleic beans is high is because the market must entice farmers enough to offset the challenge of battling weeds without all their chemical options. Will premiums stay high when Plenish Enlist varieties go commercial, or will they fall back? That's one of the unknowns in the high-oleic marketing picture.
About the Author(s)
Subscribe to receive top agriculture news
Be informed daily with these free e-newsletters
You May Also Like
---