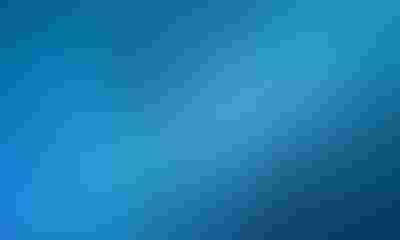 Late rain helps soybean yields in Brazil – attache

USDA's attache office for Brazil raised its forecast for that country's soybean harvest to 100 million metric tons, due in part to beneficial rain in January and February that improved yields.
Officially, USDA had forecast Brazil's soybean harvest at 100 million tons for some time, while the attache's office had a slightly smaller number. The attache also raised planted acreage by 200,000 hectares (4.94 million acres)

Canada urges China to use science for rules on canola imports.
"The states of Parana, Rio Grande do Sul, Bahia, Goais, and Mato Grosso do Sul are all expected to have better yields compared to the 2014/15 season. In contrast, Mato Grosso and states in the northeast (Piaui, Maranho, and Tocantins) are expected to have lower yields compared to last year due to the dry and hot conditions early in the season," it said.
It also forecast Brazil will export a record 55.5 million metric tons of soybeans due to strong demand by China and the weakness of the Brazil's Real in relation to the U.S. dollar. However, the 55.5 million is down from USDA's current forecast of 58 million.
USDA lowers Australia, India wheat production
In its March report, USDA lowered its wheat production forecast for Australia by 1.5 million metric tons to    24.5 million and lowered India's by 2.4 million to 86.53 million.
The reduction in Australia's crop related to a lower harvested area reported by Australia's agriculture department, ABARES. USDA also lowered Australia's wheat exports 1 million tons to 17 million.
India is the world's No.2 wheat producer behind China. The crop has been hurt by excess rain. India consumes nearly all that it products, so exports are limited to about 1 million tons. 
Canada urges China to use science for rules on canola imports- Reuters
Canada is urging Beijing to stick to scientific facts in its plan to toughen standards on canola shipments, Canadian Agriculture Minister Lawrence MacAulay said in a Reuters' story.
China seeks to slow imports in a dispute about the blackleg fungus. China's quarantine authority, AQSIQ, notified the Canadian Food Inspection Agency last month that it would allow no more than 1 percent of foreign material, such as straw and seeds from other plants, in canola shipments starting April 1. The current allowable range is 2 percent to 2.5 percent.
The blackleg fungus, which is common in Canada, can significantly reduce crop yields, and China has raised concerns since 2009 about the risk of it spreading to the country through imports.
Exporters said the new standard by Canada's biggest canola export market would be difficult and costly to meet.
"It's worth C$2 billion ($1.49 billion)in canola trade to China," MacAulay told Reuters. "We want to make sure the decisions they make are science-based decisions. Hopefully, it will be resolved."
Canola, also known as rapeseed, is crushed mainly to produce vegetable oil. Canada is the world's biggest canola exporter.
March 4, 2016 - Global Hot Spots: Crop estimates for Argentina
Feb. 18, 2016 - Global Hot Spots: Egypt outlines acceptable wheat fungus limits
Subscribe to receive top agriculture news
Be informed daily with these free e-newsletters
You May Also Like
---