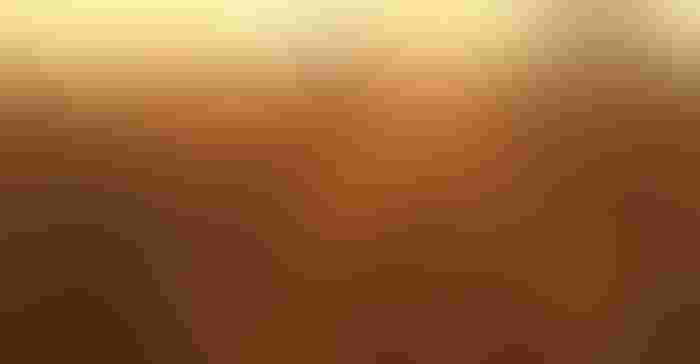 Flooded fields in the northwest and dicamba drift in the southeast complicated this year's soybean test plots for the MU Variety Testing Program.
"Missouri farmers experienced unprecedented delays and prevented plantings this year," says Jay Nichols, a senior research specialist for the University of Missouri College of Agriculture, Food and Natural Resources who manages the MU Variety Testing Program. "Unfortunately, we lost several locations because of weather."
But farmers stepped up to fill in the research gaps. When it was clear the Craig, Mo., soybean variety plot was lost, Nichols reached out to soybean grower Cecil DeMott, who offered his farm near Rock Port, Mo. "It is nice to have farmers to reach out to and who agree to allow us to plant plots on their farm," Nichols says.
In the southwest region, the Lamar, Mo., site was so wet it flooded out twice, Nichols says. Still, soybeans were planted, albeit late. Unfortunately, there were other locations where plots were simply lost because of delays and prevented plantings this year. Nichols says Foley, Mo., Norborne, Mo., Urich, Mo., and part of Henrietta, Mo., were unable to be used in the trial.
Drift issues
In the southeast, Nichols dealt with dicamba issues again. He selected a site in Blodgett where neighboring farmers were not using dicamba. Then during the season, a choice was made to use dicamba, and the fields around were sprayed. Data from the Blodgett, Mo., site was lost.
"There was actually dicamba drift damage on all fields around in that area," Nichols says, "even when a farmer was not using it, we saw damage to fields."
Drift has become such a factor in this region of the state that Nichols and researchers are looking at ways to test those dicamba-tolerant beans separately from others. But he says there are so many traits, it is hard to balance.
"So, we can't separate and do a test for each," he explains. "There just would not be enough entries for one test." MU will continue to keep the soybean varieties grouped together and treat them as a conventional trial as far as herbicides treatments.
Farmers should note the soybean varieties in the southeast trial finding their way to the top of the yield trials include dicamba-tolerant soybeans. To see how other conventional beans did this year, visit the MU Variety Trials website.
Trial highlights
The Fisk location in southeast Missouri posted the highest single yield with a Group 4 soybean variety REV 4310X at 91.6 bushels per acre. In the central region, the Truxton site also saw 90-plus-bushel yields with the Group 3 soybean, Donmario DM 3932E. However, much of the soybean varieties tested this year showed yields in the upper 50s to upper 60s.
Nichols says planting date affected some varieties' yields this year. Numbers of soybean prevented planting were greatest for Mississippi, Carroll, New Madrid, St. Charles and Chariton counties. The percentage of soybean-intended acres that were prevented was greatest in St. Louis (41%), St. Charles (40%), Ste. Genevieve (39%), Cole (26%) and Carroll (24%) counties.
Despite delays, Nichols says those varieties that did make it in the ground did "surprising well," given the year.
Click through the slideshow for the top 10 soybean varieties based on average yield by region. For more information on your own soybean variety, visit the MU Variety Trials website.
Subscribe to receive top agriculture news
Be informed daily with these free e-newsletters
You May Also Like
---