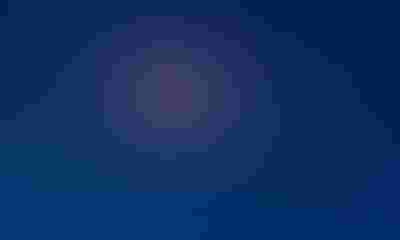 Selling is the move of the day in a vast number of markets on Friday as investors exit riskier assets after Britain voted to leave the European Union.
Related: Complacent traders stunned by Brexit
Meanwhile safe havens like gold and the dollar are sharply higher, with the dollar up 2% and gold up 4.5%.
The vote rattled world markets, which traded Thursday amid expectations Britain would remain in the union.
The Dow Jones industrials early on Friday dropped more than 500 points to its lowest since May 20. The 2.8% decline was the largest percent drop since September 2015.
Britain's departure is expected to hurt the global economy and that could impact demand for U.S. crops. (Photo: dc1975/Thinkstock)
Corn futures are down 2%, soybeans are down 1.7% and wheat is down about 1.5% in early trading. Those losses are similar to those earlier this week, which were then motivated by good growing conditions for corn and soybeans and the winter wheat harvest.
Britain's departure is expected to hurt the global economy and that could impact demand for U.S. crops. The U.S. exports about 13% of its corn, 50% of its soybeans and 43% of its wheat.
Related: Brexit could leave U.K. struggling to match access to Asia
"While growers are taking a beating on the income side of their ledger, market panic can also provide opportunities," said Bryce Knorr, Farm Futures senior grain analyst.
While many producers aggressively sold new-crop corn and soybeans after missing the boat on rallies last summer, Knorr recommended they assess their market positions and possibly add some protection via options.
"Now is the time to take a look at your overall position to see what would happen if your yields suffer. Even those who bought up to 85% Revenue Protection crop insurance are on the hook for the first 15% of losses, and many can't afford that much coverage," he said. "Picking up some call option projection 'just in case' may make it easier to hold on to sales in case the market turns around. Some years the market tops out around the Fourth of July. But other years it's making a bottom before the fireworks begin."
Falling markets also present buying opportunities for inputs such as fertilizer and fuel. Crude oil in early trading on Friday is down $2 at about $48 a barrel, natural gas is off 1.7% and diesel is down 5 cents a gallon.
Fertilizer dealers with inventory may be nervous amid the market uncertainty and farmers should scout around for closeouts, particularly if they forward priced 2017 crops sales, but have not yet locked in inputs.
"Propane prices held up stubbornly strong during the spring and early summer, due in part to increased exports and strong crude oil prices," said Knorr. "A break in crude now could lower prices of fall drying fuels a little, and bring lower diesel costs too."
Related: British vote to leave EU
Banks may be willing to keep money moving into economies, which could mean attractive borrowing rates.
"For anyone able to borrow money, now is a great time to be talking to your lenders," said Knorr.
Subscribe to receive top agriculture news
Be informed daily with these free e-newsletters
You May Also Like
---