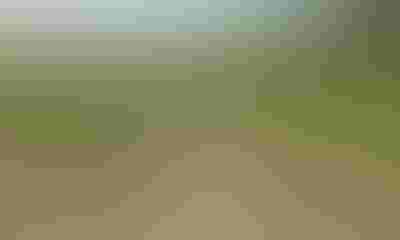 The month of May in East Central Missouri proved to be another roller coaster ride with small planting windows and cold temperatures. Still there was a bright spot as you walk through cornfields when the sun is out.
Early season scouting shows corn plants growing at full leaf stage. Evaluating those early-planted corn stands is key to success in the field. It is important to take time and scout corn early to determine if this year's planting went according to plan or what changes need to be made to make next year's corn stand more desirable.
What to expect in the field
Look both above ground and below to determine any problem areas.

EVALUATE CORN STANDS: Now is a good time to get in the field and determine just went wrong with corn stands. Then make adjustments for next year.
Take tape measure to double-check your target population in the field. Also, grab a shovel and dig up a couple of plants in your field. Assessing overall vigor of your corn plants and root development can help you better understand the health of your field
If your cornfields are not looking quite how you would like, here are a 5 questions to ask:
1. Were there areas of doubles, triples, or skips? You may notice that up and down the rows you see doubles, skips, or even blanks in the row. Time to check the meters. Were they calibrated? How is your meter singulation?
2. Are there signs of early season pests? With early cool temperatures, our soils will make a home to a pest that enjoys early-planted corn for our area. The black cutworm can play havoc on corn. Consider adding an insecticide to combat this pest for better stands next season
3. Did weeds start early? When scouting corn early, look up and down the rows to find those early weeds that are starting to push through. Many farmers use the "soda can" spraying rule--weeds big as a soda can, time to spray. On the other hand, weeds can grow 2 to 3 inches a day in the right growing conditions. Get a jumpstart and spray early.
4. How was planting depth? Once you dig up a few plants, find the corn kernel. Measure from the mesocotyl length, which is the area between the seed or growing point, and then add ¾ inch to determine planting depth. Make sure your planter deposited corn kernels at the desired planting depth. If not, that could be the cause of the problem and an area to adjust next season.
5. Are corn roots developing? Once corn reaches that 2 to 3 leaf stage, it's great to dig up a few plants and look at the overall root development. Then check to see if the seminal roots running deep. Could you find good developing nodal roots and setting deep brace roots? Just by digging up a few plants, you will be able to see the overall health of your corn.
Impact of successful scouting
Many factors determine a successful corn crop and success starts with proper seed placement, depth, and overall health of your corn plants. If you have any questions while scouting, talk to your local agronomist or seed supplier to help make your scouting a success.
Allen is owner of Allen Seed and Service where he scouts 3,500 acres of corn and 10,000 acres of soybeans annually. He writes from Hawk Point.
Subscribe to receive top agriculture news
Be informed daily with these free e-newsletters
You May Also Like
---