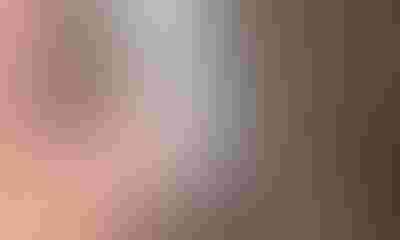 The soil is right, but two days of rain and cooler weather are in the forecast. Do you plant or not?
Sonny Beck's rule is that when soils are still cool, and rain is in the forecast with cooler temperatures, hold off on planting. That's especially true earlier in the season. Beck began his career as a farmer and seedsman, and today he is part of Beck's family-owned seed business near Atlanta.
Here are five more last-minute tips that could make the difference among poor, good or better crops.
1. Stop the tractor and check the depth.

STOP AND LOOK: Are you sure you are still planting into moisture? The only way to know is to dig and see.
Is each row putting seed at the depth you want it to be? If you have a large planter, consider having someone else who is supplying the planter check while you keep running. Finding out later that even one row was planting at the wrong depth could affect yield.
2. Recheck correct depth as soil conditions change.
Dave Nanda, a crops consultant, says it's a dilemma as old as farming. How deep should you plant corn? A previous study indicated that planting deeper may be more forgiving than planting too shallow, especially as soil temperatures warm up. If you've been planting for a few days and it hasn't rained, shouldn't you recheck depth to make sure all seeds are being placed in moisture if it's still available at a deeper depth?
3. Recheck down pressure on row units as conditions change.
Especially if you don't have one of the newer systems that control downforce either by hydraulics over the planter or row by row, you will want to keep an eye on down pressure. The force you set on the units at the start of the season may not be the force you need as weather conditions change.
4. Make sure the slot is still being closed after closing wheels.
Usually as it gets later in the season and soils dry, it is easier for closing wheels to cover and close the slot. However, if you restart after a rain, check to see if the ability of the closing wheels to close the slot has changed. It often becomes an issue in no-till, especially no-tilling soybeans into cornstalks.
5. Do you want to adjust the seeding rate? 
Are you changing seeding rates with hybrids? If so, have you remembered to adjust seeding rate as you shift from hybrid to hybrid? If you are varying seeding rates, is the right prescription showing up for each field?
Subscribe to receive top agriculture news
Be informed daily with these free e-newsletters
You May Also Like
---