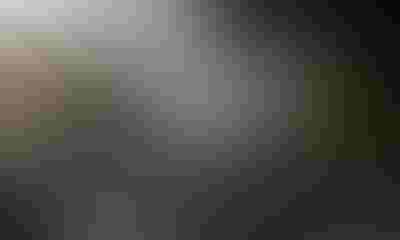 Seed delivery is right around the corner. Some farmers are eagerly awaiting this year's seed selection, while others still have 2015 seed in their sheds.
Last year, East Central Missouri received more than 44 inches of rain from May to June. Fields scattered all across our area were pushed into prevent planting and farmers did not get their soybeans planted.
While some famers were able to return unplanted seed, there are those still with treated soybeans or left over seed from 2015 in their sheds.
Get seed tested
Below are two quick points to consider if you are planting corn or soybeans left over from last year.

TIME TO TEST: Before planting 2015 seed into 2016 fields check germination and treatment.
1. Run a germination test. The main thing to remember is each seed is a living organism and just the right temperature or humidity can lead to a germination swing in your seed. Take time to do a germination test on last year's seed. Then double-check your percentage of germination. Just 10-15% adjustment in your seeds germination can be costly.
2. Check seed treatment. Many farmers in the areas kept treated soybeans from 2015 to plant in 2016. Take the time to recheck your seed treatments with your local seed dealer to determine certain products were applied to your seed and its lifespan. Certain biological, inoculants, or plant health seed treatments have a finite lifespan when paired, especially with soybean seed treatments. 
Seed is an amazing living factory that is capable of producing a plant and grain from the beginning of a growing season to the final day of harvest. It is amazing to watch a field of plants emerge at the same time and develop into that "picket fence" stand that we look for each year.
However, if we do not take the time to manage our seed inventory, we can be backtracking at the time of planting. Each year we get one chance to plant a crop successfully and if we take the time to give each seed the right environment to start out successful, we are laying out a foundation for success.
Allen is owner of Allen Seed and Service where he scouts 3,500 acres of corn and 10,000 acres of soybeans annually. He writes from Hawk Point.
Subscribe to receive top agriculture news
Be informed daily with these free e-newsletters
You May Also Like
---