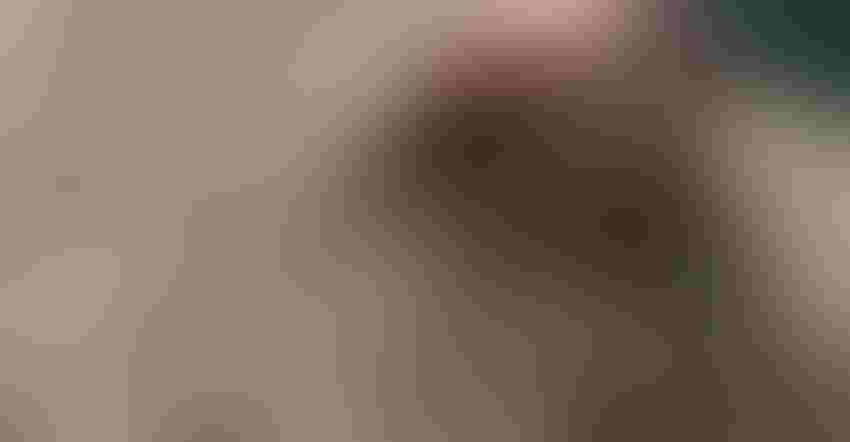 SOIL CONSERVATION: Soil health, along with all we know about soil conservation and soil biological cycles, may provide resiliency to the impact of drought, intense storms and expanding pest habitat.
Vince Streano/Getty Images
As an agriculture educator, I have worked throughout Wisconsin as an agronomist and soil scientist for both USDA and the University of Wisconsin-Madison Division of Extension. From the drained and tiled prairie soils in the southeast to the loess hills of the Driftless Area, and from the outwash plain of the Chippewa Valley to the Lake Superior Clay Plain — I have served long enough, in these varied glacially influenced soils, to have observed how the management and care for our agricultural soils has evolved over time.
Top yields
Not long ago, we treated soils as a medium for crop growth. We recognized soil diversity, but always strived for uniformity, creating a blank slate for planting crops. With the help of amazing hybrids and advances in hydraulics and machinery, pest management, and soil fertility, the average corn yield nearly doubled in one generation of farmers. In the same period, similar advances were achieved in soybeans, milk and meat. We clearly were on a roll.
The worst characteristic of the soil as a growth medium was its erosion into our streams and lakes, carrying sediment laced with nutrients and chemicals. Farmers and agriculture service providers worked hard to keep that soil on the top of the field, where it belonged. Think crop rotation, "set-aside acres," contour strip cropping, terraces and waterways, buffer strips, and the Conservation Reserve Program. We know a lot about the physical character of the soil and how to make it stay put.
It has not been uncommon for the field agronomist to believe that, "as long as the top 9 inches had at least 2% organic matter, we could probably make things work out without too much disruption to yield." With the nudge of science and curiosity, a newer collaboration was forming as soil microbiologists and ecologists were welcomed to help us understand the actual life of the soil, apart from its value as a growth medium. Far from what we understood of the physical soil, we had often overlooked the soil as habitat for microbes, flora and fauna. It is this soil biome that supports the agronomic advances we rely upon.
Soil biology
Agronomists, soil scientists and researchers seek out our soil biology colleagues and farmers who work to understand soil health metrics. Anyone reading this article is likely engaged in the study and application of soil health in Wisconsin: how to conserve it, how to measure it, how to manage it. Soil health may be the most rewarding area of agronomic applications in the 21st century.
Enter the advancing study, research and understanding of the changing climate on soils and agronomy. With a bumpy start in creating a language to talk about these changes, we are now developing questions, establishing statistical trends, and collecting stories from farmers and agronomists across the state to understand the impact of the changes. This information reflects a path forward to meet the challenges we are already amid. What could it mean for soil health?
Below are some practical concerns for agricultural soils with the changing climate:
Temperature drives the decomposition of organic matter, making nitrogen available. Warmer temperatures will change when and for how long nitrogen will be accessible to the crops and soils, or available for infiltration and loss.

Moisture plays a role in nitrogen availability. Variability in rainfall and drought can create uncertainty in timing and rates of nitrogen application.

With warmer winter temperatures, freeze-thaw cycles can occur earlier in the season, raising concerns for winterkill of our legumes.

Extreme flood events will stress our best soil erosion management strategies to handle more water runoff with increased velocity.

Soilborne pests may increase their area of influence, adding new challenges to our Integrated Pest Management programs, including opportunities for pesticide resistance.

A change in soil temperature and moisture will change the soil biota diversity necessary for healthy soil ecology.
Soil health, along with all we know about soil conservation and soil biological cycles, may provide resiliency to the impact of drought, intense storms and expanding pest habitat. Take part in the learning curve by connecting to the UW-Madison Division of Extension Climate and Wisconsin's Communities-Agriculture link. Practical insight into how our soils will shape our agriculture in response to climate is the basis for our agronomic success.
Anklam is the Extension agriculture and horticulture agent in Douglas County, Wis.
Subscribe to receive top agriculture news
Be informed daily with these free e-newsletters
You May Also Like
---