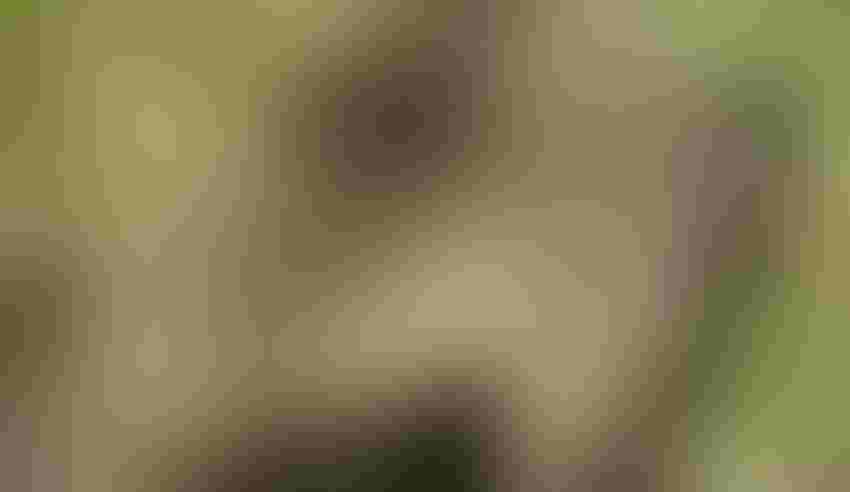 Hopefully, we're moving toward agricultural production that produces more dark soil, full of carbon and soil life, because that's more profitable.
Alan Newport
As we wind down this year and head into the new one it seems like a good time to talk about some positive happenings in 2017 and offer my predictions on where agricultural production changes might go in the next year.
The NRCS soil health initiative has made strides like no other with getting the word out on good soil health practices for grazing, cover crops and no-till farming. Much of this credit can be attributed to some very passionate and dedicated individuals who have made it their mission to change the face of agriculture for the better through better farming practices.
It's hard to pick up a magazine and not see something about soil health and cover crops and about producers who are adopting beneficial and profitable soil health practices all over the country and seeing the benefits. Proponents of clean water, environmental groups, and many others are also becoming more educated on the benefits these farming practices can have on their causes. These groups are big, have lots of money and carry a lot of consumer weight behind their causes. These groups and consumers are causing a shift in how we will farm and grow food in the future. They are demanding and are generally willing to pay for food grown in ways they deem important, which should further boost products and producers using soil health principles.
One of the biggest factors in the coming year is negotiation on the farm bill. All sides are working to get their interests heard and grab their piece of the pie. There are groups who would like to see a complete overhaul of the bill. Personally I would like to see government completely out of farming. It would be the best thing for the farmer and the consumer but we will save that for another time.
Another factor is demand by the consumer for change in how their food is grown and the environmental factors taken into account as well. The long-term factors in our agricultural practices such as ocean dead zones, depleted aquifers, and contaminated water for drinking will be a factor in our farm policy.
Lawsuits are starting to become a factor in regards to finances and who "pays for" pollution caused by poor farming practices. A water system in the Midwest which is spending tax dollars to deal with nitrates in their water is going to look to the polluter(s) to pay for these costs. Consumers are starting to speak out against heavy use of chemicals, herbicides, antibiotics and other inputs that farmers have used for years with little oversight and much freedom. All these are changes I expect to see more emphasis on in the coming year.
We have come a long way in the last year and made huge strides on the path of more sustainable/profitable methods of farming and ranching. My wish is to continue on this path of profitability with true regeneration of our lands in the coming year. However, I am certain more rules and regulations are NOT the answer and all such changes should be market-based. I wish all of you a wonderful Christmas and happy New Year!
Subscribe to receive top agriculture news
Be informed daily with these free e-newsletters
You May Also Like
---