EARLY SUCCESS: The first Nebraska Soil Health School was held in Bridgeport. A second school is scheduled for late June in North Platte.
Courtesy of UNL-PREEC
Here is an agriculture educational program growers can really dig into. After a successful launch early this year, the second Nebraska Soil Health School is set to convene from 10 a.m. to 5 p.m. June 27 and from 8 a.m. to 12:30 p.m. June 28 at the University of Nebraska West Central Research, Extension and Education Center in North Platte.
Nebraska Soil Health Schools are designed to build upon soil-related knowledge and practices for producers, ag professionals, UNL faculty and students, Natural Resources Conservation Service employees, and others.
Attendees will hear talks on fundamental soil principles, carbon markets and the latest soil health practices, paired with hands-on opportunities and demonstrations. New to the second school, UNL students will be competing in a research poster contest that will award $600 to winners. There will also be a panel discussion with Extension educators and growers.
Second school
The first such school was held in March in Bridgeport, Neb. The idea for this programming came from a request to Nebraska Extension soil and nutrient management specialist Bijesh Maharjan to develop soil health educational materials for a large cattle-feeding operation as training for growers that supply corn to the feedlot.
"We decided to prepare a soil health school where growers can attend and register their participation" as a way of quantifying their training for sustainable crop production that is often needed to sell into supply chains, not only for grain, but also to market to cattle operations that sell beef to corporations that require sustainably raised grain as a feed to those cattle, Maharjan says.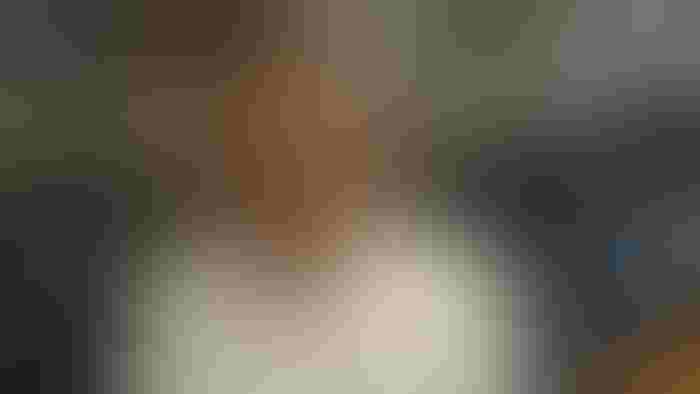 IN THE LAB: Bijesh Maharjan, Nebraska Extension soil and nutrient management specialist, pictured here in the lab at the University of Nebraska Panhandle REEC at Scottsbluff, believes the model for the successful Nebraska Soil Health School can be taken on the road and employed anywhere in the state, wherever there is a need.
"The idea has grown organically from there out of a need," he adds. "We thought that this type of training could be useful for growers and other conservationists too."
Based at Panhandle Research, Extension and Education Center in Scottsbluff, Maharjan and other organizers set out to build a soil health school that could hit the road and travel wherever there was a need. They were motivated by positive feedback from this spring's first event.
"Early this year, we held our first school at Bridgeport. The second session is at North Platte," Maharjan says. "The UNL institution has a great wealth of knowledge when it comes to soil conservation and soil health, and our stakeholders in the state can take advantage of it through events like this."
Programming agenda
Aaron Hird, state soil health specialist with NRCS, is part of the programming agenda. "We will have live soil health demonstrations to showcase the differences improved soil health properties make when your soil is responding to disturbance and weather," he says. "Then, we will let it rain and watch a live rainfall simulation act on soil from different management systems."
The first day of the North Platte school on June 27 will include a keynote address by Paul Jasa, Nebraska Extension engineer, on a systems approach to no-till. Other speakers that day include Rhae Drijber, UNL professor, speaking on biological underpinnings of soil health; Katja Koehler-Cole, Nebraska Extension educator, on plants for healthy soils; Hird on understanding soil health and rapid assessments; and Carolina Cordova, assistant professor and Nebraska Extension soil health specialist, on harvesting light and feeding the ground.
Later in the afternoon, Nebraska Extension educator Leslie Johnson will speak on the role of manure in soil health, followed by Nebraska Extension specialist Jerry Volesky explaining livestock grazing and soil health.
The agenda on June 28 includes a talk by Saurav Das, UNL assistant professor, on addressing soil health challenges with innovative research; followed by a talk on carbon markets by Nebraska Extension educator Shannon Sand. Jasa will continue his discussion on no-till and soil health, along with demonstrations by Hird. There will also be a panel discussion with Extension educators and producers.
Learn more about the Nebraska Soil Health School by emailing Nicole Heldt at [email protected] or call 308-632-1233. There is no fee to attend, but registration is requested. Register for the event here.
School at HAL
A third school, set for Aug. 1-3, is a collaborative event between the Nebraska Soil Health School, North Central Regional Soil Health Nexus and NRCS. It will be held at the UNL Haskell Ag Lab near Concord, Neb.
The school will run from 8 a.m. to 5 p.m. Aug. 1 and from 8 a.m. to 4 p.m. Aug. 2 with an optional features of Nebraska tour from 8 a.m. to noon Aug. 3. While this school is also free, with lunches and refreshments provided, there is a $10 fee for the Thursday optional tour.
Register for the school at HAL here.
A news release from UNL PREEC contributed to this article.
Subscribe to receive top agriculture news
Be informed daily with these free e-newsletters
You May Also Like
---