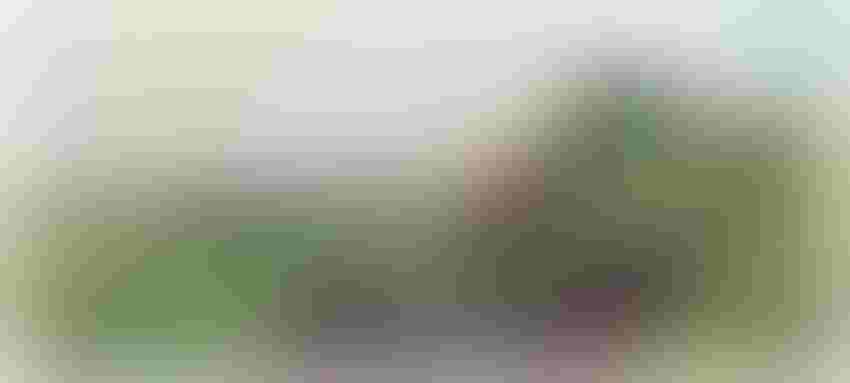 The effects of our actions are not necessarily immediately evident.
ru_-iStock-GettyImages
The Earth has been forming and changing and changing again for a very long time.
Some changes are/were catastrophic – volcanic eruptions, meteor strikes, earthquakes – but most changes took and still take place slowly over long periods of time. These changes often are not recognized as anything out of the ordinary by the general public.
It can be hard to relate a reported climatic change to our individual situation. This is particularly evident when not only the effect of the change, but even the existence of the change, is in dispute. This is very common for anything related to climate. For example, is a case of extreme weather a fundamental change or just normal variation?
Adding to the confusion, our weather is cyclic – wet, dry, hot, cold – often with no clear or obvious pattern. We can have cycles within cycles that vary from a few years to thousands of years.
It is easier to see another change that directly affects agriculture: Shifts in the population levels of living organisms, the levels of biodiversity. The number of birds, reptiles and amphibians has dropped greatly in the last fifty years. In general, the lower the biodiversity of an area, the less stable the whole soil-plant-animal complex. When all ecological niches are not filled with species adapted to the present environmental conditions, change comes quickly and often. Think what is required to maintain a "clean" soybean field or a weed-free bermudagrass pasture.
Some of the changes most damaging to our ecosystem and to mankind occur so slowly and unobtrusively as to escape notice until significant damage is done. I spoke to a group of farmers and ranchers several years ago and part of my presentation dealt with the importance of biodiversity (the presence of many types of living organisms) to agricultural operations. After the talk, a group of people gathered to ask questions and make comments. I was answering a question when a man pushed through the group, got in my face and shouted, "What the blankity- blank good is a butterfly?" He was upset because regulations required him to plant part of his corn acreage to varieties without the BT factor so as to protect some butterflies and other members of their families. I attempted to tell him about the vital role Lepidoptera and similar creatures play in plant pollination, but he was not interested and stormed off.
How many similar situations go un-noticed, or ignored, until significant damage is done? The honeybee colony collapse comes to mind along with the drastic reduction in numbers of migratory songbirds and drops in the populations of amphibians and reptiles. These occurrences may not seem to affect you directly, unless you are a beekeeper, but they are serious warnings with real consequences about the health of our world.
An even more serious and very relevant happening is the loss of soil organic content and the accompanying loss of soil life. This loss is a prime reason agriculture has become such a high-input endeavor. Loss of water infiltration ability and holding capacity, weed pressure, increased need for fertilizer, fungal diseases, insect explosions, and high tillage costs all have roots in the loss of soil life.
Instead of recognizing the value of robust and diverse soil life, we still design far too much of our management according to what I call the evil-germ theory. We don't need stronger fungicides to kill damaging fungus. We need to stop killing beneficial fungus and all types of beneficial microbes. The vast majority of soil life forms are beneficial. These organisms are the reasons and the methods by which nature builds stable and productive ecological systems.
Tillage, chemical pesticides, and soil devoid of living plants wreak havoc on soil life. We will be more productive and more profitable if we can return our agriculture to a condition of promoting life. Biodiversity is a friend, but we will need to change the manner in which we operate to take advantage of this friendship.
The opinions of the author are not necessarily those of Beef Producer or Farm Progress.
About the Author(s)
Subscribe to receive top agriculture news
Be informed daily with these free e-newsletters
You May Also Like
---