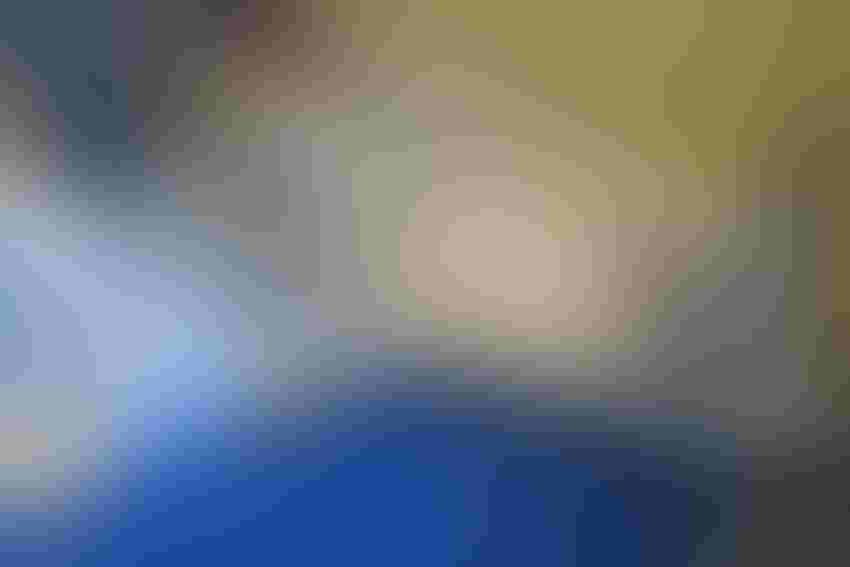 Every grain crop in the Delta has benefited from Chinese food and feed demand — even milo — with the exception of rice. All that may change. On Jan. 21, the United States and China reportedly agreed on a phytosanitary protocol that could lead to the importation of U.S. milled rice by China. What does this mean?
In my 35 years of buying rice and advising others, if China starts buying and shipping U.S. rice it could be the biggest thing in the rice market ever. It is the first time the United States could have a new and discriminating cash buyer for long grain rice in Asia. China may buy U.S. rice because it wants to buy it, not because of some trade agreement.
When China changes, the whole world changes. That's true whether in politics, rice, markets or the economy. China will shake the rice world of the 21st Century, as it has shaken the soybean world in the last two decades.
Rice has two markets: The West and the East. In the East it is a subsistence crop whereas in the West it is just another cash grain. Whether the rice price goes up or down in the United States has no material impact except on rice farmers, many of whom I advise through my company, Firstgrain.
Economic analysis tells me the price of rice should be going up. But, of course, it is not going up in Asia. The bull is still out in a far pasture. In many parts of Asia, a low rice price is considered a rather good thing. In Asia, farmers are more dependents of the State than businesspeople.
Mid-South rice farmers may well plant more rice this year because it has a better farm program, although it costs more to produce than corn or beans. If rice acreage goes up, that is not necessarily bearish on the U.S. price. All it means is the spread between Asian prices and U.S. prices should narrow.
Asian rough rice
I watch Asian rough rice prices every day. In China, an importer, the long grain rough rice price is about $19.50 per cwt and in India, an exporter, it's about $7.50 per cwt. There are a number of countries whose farm price is located in between these two rice giants.
I watch several key metrics among many on the rice market. The trend in world stocks to use is going down, way down. Rice stocks-to-use are at the lowest level in 35 years. I also watch the ratio of world rice trade to world stocks. In the 1990s, trade was about 10 percent of world stocks, now it is about 51 percent of world stocks up from 36 percent in 2013. If someone has a problem buying rice and the trade is a large percent of stocks, the price can move higher.
The reason the fundamentals are so tight for rice is because world rice area has peaked out and so have world rice yields. Yet rice consumption keeps growing. Yes, we have had a weather problem -- the El Nino -- that has dinged world production. But I think there are deeper forces at work which make me quite bullish on rice prices in the next two to four years. One is that the world lacks land to put into rice. In addition, without GMO rice, yields cannot rise.
There is a sleeper in the rice market and it is China. China has been importing a few more soybeans every year since 1995. China has been importing a few more tons of rice every year since 2005. This past year official rice imports zoomed by about 30 percent. China is unofficially importing about six million metric tons per year and may soon buy rice from the United States. The United States is the largest world exporter outside of Asia. Latin America conversely has a net shortage of rice in 2016 of just below one million metric tons.
China has been buying more soybeans because it is producing more hogs. China is not buying more rice because it has a lot more people. It is buying more rice because its domestic price is high but also because at least 10 to 20 percent of its rice ground is toxic to humans. There are farmers in China that will not eat the rice they grow.
Based on my research, China could be importing 15 to 20 million metric tons of rice within five years, which is about half of world trade. Where will they get all that rice? Stocks of rice in Asia are collapsing, down about 20 million metric tons in the last three years in India and Thailand alone.
Will China buy?
So, will China buy rice from the West in 2016? In 1995, China bought very little soybeans from the world market. In 2016, they may import in excess of 80 million metric tons. China does things deliberately and slowly. As the old proverb tells us, "Those who do not pay attention to the far away will have trouble in the nearby." China will stop increasing its soybean imports when it stops increasing its hog herd. Similarly, China will stop importing more rice when it cleans up its toxic water and soils. That project may take many years.
A crisis in oil in the West and Middle East is a collapse in the crude price. A crisis in the Far East in rice is higher and higher water costs. I suspect that water, not crude oil or yellow gold, will be the blue gold of the 21st Century and make trillions for those who position themselves for the coming age of global water trade.
How can water trade? Well China trades soybeans, which account for about 15 percent of China's water needs, virtually through imports. Rice uses about 70 percent of China's irrigated water. A Zen proverb states, "When you boil your rice, know that the water is your life."
Rice is not exactly a grain in Asia but it is virtually water. The name of my company comes from another Chinese proverb, "The most precious things are not pearls and jade but the five grains, of which rice is first." If crude oil was the First Commodity of the 20th Century, rice and its water use will be the First Commodity of this coming century. This not a forecast; it is a near certainty.
On Feb. 27, I will speak at 1:30 pm in Memphis at the Mid-South Farm and Gin Show. I will explain why I think rice is the key commodity of the 21st Century and why its role in Asian water will shake the world. I will talk about how water and rice are connected at the hip and why the best way to go long water is not Chicago rice futures but by owning irrigated cropland in the United States. I do not know if someday the price of crude oil will go higher but I do know this: The price of water in Asia is set to elevate in the next five years.
Subscribe to receive top agriculture news
Be informed daily with these free e-newsletters
You May Also Like
---