U.S. rice exports to increase in 2012-13
U.S. rice exports to increase in 2012-13
U.S. exports are projected to reach the lowest level since the mid-1990s during this marketing season. Most of the decline is for long-grain milled rice.Long grain U.S. exports for 2011-12 are projected 23 percent lower, while medium grain is just fractionally down.Projected rice exports are expected a big boost in 2012-13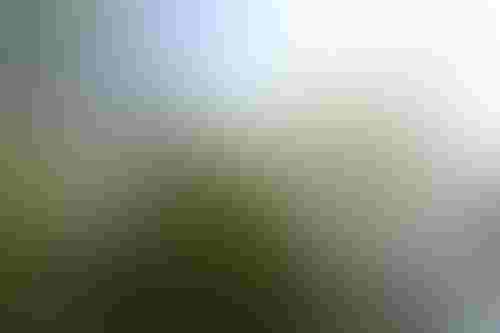 U.S. rice exports, particularly for long-grain, are expected to recover next marketing year, after the significant decline in 2011-12, according to Nathan Childs, senior rice market analyst with USDA's Economic Research Service.
Speaking at the USA Rice Outlook Conference in Austin, Texas, Childs says the projected 19 percent decline in U.S. exports in 2011-12, was due to higher prices, strong competition from other suppliers and a tight situation in the U.S. long grain crop.
U.S. exports are projected to reach the lowest level since the mid-1990s during this marketing season, according to Childs. Most of the decline is for long-grain milled rice. Projected domestic use of rice also declined, after reaching record levels the previous year. Long grain U.S. exports for 2011-12 are projected 23 percent lower, while medium grain is just fractionally down.
For 2012-13, Childs sees higher production costs and a smaller carry-in particularly for long grain rice. "We do see an increase in long grain area in 2012-13, especially in the Delta, which decreased acreage significantly in 2011 due to weather.
"We see medium grain plantings coming down in 2012-13. California can't stay at near- record levels, and we don't see the South planting much medium grain. We see rice yields staying pretty much on trend, a big increase in long grain production and on balance a larger crop."
Childs projects a small increase in the aromatic imports and larger total U.S. rice ending stocks for 2012-13.
On the demand side in 2012-2013, Childs sees a larger domestic use of rice, which continues to grow at about the same rate as the population. "We see a big boost in long grain exports. We think the United States will become more price competitive and retain many of those export markets. We see a little bit of an increase in medium grain exports, unless another exporter has a weather problem.
Childs projects lower U.S. long grain, rough rice prices on higher production in 2012-13. There should be a slight boost in medium grain prices due to a little stronger global demand and higher income by buyers.
Childs sees weaker global trading prices in 2012-2013, especially for long grain prices, which were driven higher this year by a paddy mortgage scheme in Thailand and severe flooding in Southeast Asia.
Childs said the Thailand government's paddy mortgage scheme "offers producers prices at least 50 percent above market. It keeps the rice off the global market because it would be uncompetitive at that point. This allows its competitors, like India, Vietnam and Pakistan to grab marketshare."
While the Thailand rice price is higher than the U.S. rice on paper, "Thailand isn't really selling at that price," Childs explained. "Thailand sold most of its rice early in the year before the impact of the paddy mortgage scheme had an effect."
Currently, "Thailand is not competitive in the global market," Childs said. "Its exports are projected to drop sharply next year. As far as the United States goes, we're still priced above India and Vietnam.
"Over the long term, it's not clear how long Thailand can remain above market prices. At some point, that rice will likely have to go into the market. Right now, it indicates really high global prices. The price difference between Thailand and its competitors would be at least $150 per ton."
As for the rest of this marketing year, Childs projects milled rice exports at the lowest since the 1970s, dropping 26 percent. Rough rice exports are down a little, "but not a whole lot."
For the first time in several years, both Australia and Egypt are expected to be back in the export market "rather strongly," Childs said.
U.S. ending stocks soared in 2010-11, but are expected to decline about 23 percent in 2011-12, with all the decline coming in long grain. Medium grain supplies are expected to be up about 70 percent.
Childs sees the U.S. rough rice, long-grain price increasing for the rest of this marketing year, mostly due to smaller U.S. supplies and weather related problems in Southeast Asia. "U.S. quality is also much higher this year. We see medium-grain prices continuing to come down on record production, record supplies and stronger competition. The  market doesn't fluctuate as much for medium grain on global supply and demand."
Subscribe to receive top agriculture news
Be informed daily with these free e-newsletters
You May Also Like
---