Rice crop yields disappoint, but could have been worse
Rice crop yields disappoint, but could have been worse
Because of exposure to excessive heat, especially for his early-planted crop, Arkansas rice producer Jared Holzhauer will average about 170 bushels per acre dry, compared to 184 bushels last year. But he believes yields could have been far worse had he not planted most of his acres in hybrids."Even my worst hybrid is beating what I'm hearing is coming off varietal rice. I'm probably 10-15 bushels off of last year, but it's still beating typical varietal rice this year by 15 to 20 bushels."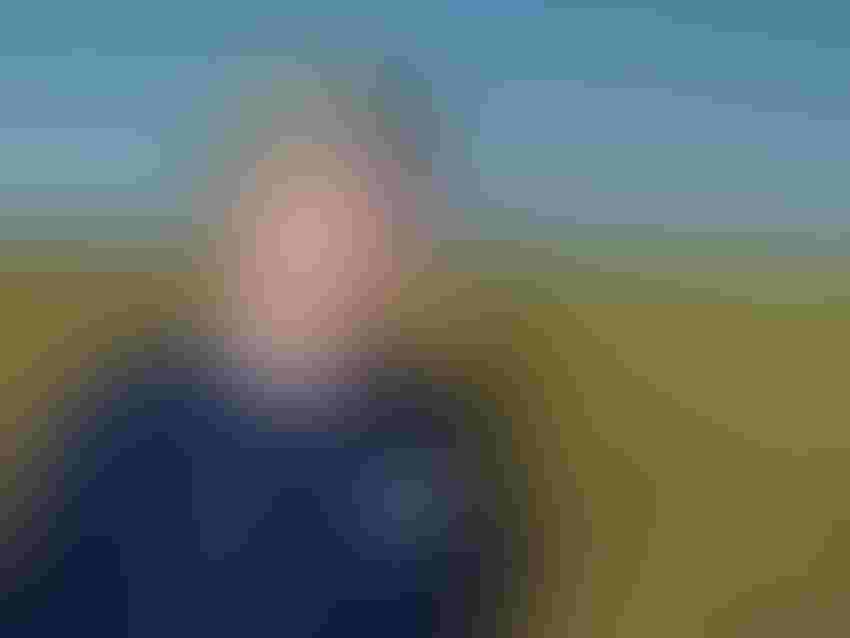 <p> <em>JARED HOLZHAUER&rsquo;s rice crop was a little disappointing this year. But he realizes that it could have been worse, considering the erratic season.</em></p>
In early September of 2011, Arkansas rice producer Jared Holzhauer thought his crop had made it through early- and mid-season weather woes with flying colors. But by the time he started harvesting the crop later that month, it turned out that the crop looked better from the road than in the combine.
Because of exposure to excessive heat, especially for his early-planted crop, Holzhauer will average about 170 bushels per acre dry, compared to 184 bushels last year. But he believes yields could have been far worse had he not planted most of his acres in hybrids.
"Even my worst hybrid is beating what I'm hearing is coming off varietal rice. I'm probably 10-15 bushels off of last year, but it's still beating typical varietal rice this year by 15 to 20 bushels."
The season started out almost perfectly for Holzhauer. "We got in the field and got all our ground ready. I waited until April 1 to start planting rice, which is the first day I can plant under my crop insurance plan. We got two weeks into planting and it started raining."
The rain washed out levees and Holzhauer was forced to replant some of the rice. He got through that, then more rain fell.
"We had a 4-inch rain the night after I got a permanent flood established on most of my rice. Levees were washed out again on a couple of fields. With rain, it's either too much or too little. And it's always either too hot or too cold. I hate to gripe too much. It's hardly been a disaster this year. It's just been disappointing. It could be a lot worse. A lot of producers had much more go wrong."
Holzhauer, a fourth-generation farmer, produces about 2,100 acres of rice and soybeans around Gillett, Ark. After graduating from college in 2001, Holzhauer wanted to return to the family farm, but the operation wasn't quite big enough to support him. He worked as a research specialist in agronomy systems at the Rice Research and Extension Center, in Stuttgart, Ark., for the next four years. Six years ago, when the farm picked up another 800 acres, Jared joined the operation. Last year, his father, Alvin, retired and Jared took over the farm.
To help minimize weather risk on the farm, Holzhauer will shift to a higher percentage of hybrid rice in 2012 and will add corn to his rotation. His landlords on crop share understand that the shift is needed, "even though it's an expensive price tag starting out. They have some concerns with the way the varietal rice has been performing."
In 2011, Holzhauer planted RiceTec hybrids XL 723, XP 754 and Clearfield XL 745 on the majority of his acres and Francis on one 50-acre field. The Clearfield hybrid was planted in a field near Gillett. "You can't put Command out because it's too close to town. Newpath works real well for controlling weeds where you don't have Command.
"The disease package on the hybrid rice is so much better than the varietal rice," Holzhauer said. "The hybrids are so fast too. They outgrow some of the disease."
Holzhauer noted that the hybrids appear to show some resistance to bacterial panicle blight, which has gotten into the Mid-South rice crop the last two years.
Holzhauer will have to make some equipment changes to insure a good stand of hybrid rice. "You can't afford to plant more than RiceTec recommends, and you don't want to plant too light, so I'm going to have to invest in a drill that's a little more precise. Combined with environmental conditions, I didn't get the stand I would have liked to have had this year. But it's certainly a testament to the hybrids to be able to get a crop out as bad as things looked."
Holzhauer sprays all his hybrids with a fungicide, even though it may not always be necessary. "One of the cost benefits of a hybrid is that you don't have to spray a fungicide. But I think it's cheap insurance."
Corn could also help Holzhauer minimize weather risk. "I've never wanted to produce corn, and I'm not set up to do it. But rice has become so risky. Even in a year like this, with the excessive heat that we had, corn still turned out better than the rice."
With corn, "you can get it planted and harvested earlier. That's a big help right there. Most of my farms have a more than adequate water supply, so it's not that big of a deal trying to get water to it. Once you get your irrigation pipe down on corn, you just basically have to open and close the riser. You get all your spraying done early. Rice is such a high maintenance crop."
Corn will also allow Holzhauer to reduce tillage. "I'm going to try and no-till soybeans behind corn on the same beds and not have to work the ground. Corn is good for the ground. It's a high biomass crop."
Holzhauer markets his own crops, and looks to lock in a price prior to the season. "It gives me some peace of mind when I know I have booked at a price where I can make some money. I don't think you can go wrong booking ahead of time."
When Holzhauer drives a tractor or combine during the season, he's also tending to his second job as the mayor of the town of Gillett. "It's supposed to be a part-time mayor with a lot of phone work. I take care of a lot of business in the cab of a combine. The employees at City Hall don't need somebody to hold their hand. They know what to do. If there's a problem, they can come find me in the field. During the offseason, I try to keep regular hours in City Hall." 
Subscribe to receive top agriculture news
Be informed daily with these free e-newsletters
You May Also Like
---