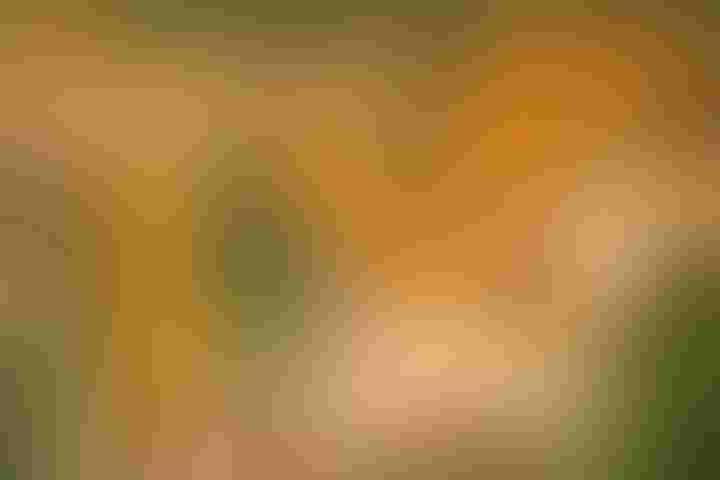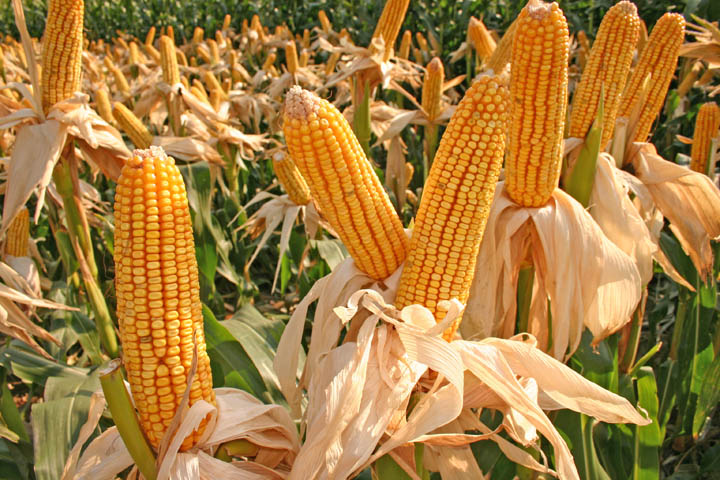 Ronnie Heiniger, North Carolina State University agronomist, corn specialist and general guru of corn growers in the Tar Heel state says paying attention to the good, the bad, and the ugly of corn production is a good way to produce high yielding crops.
Speaking at a recent grain crops field day, Heiniger compared corn production to the cowboy classic movie from the 1970s — "The Good, The Bad, and the Ugly."
The good, Heiniger says, is increasing light use by the corn plant. The bad is crop stress and the ugly is yield robbers, especially abnormal high temperatures and leaf diseases.
THE GOOD — increasing light use by the corn plant
"Seeding rate is the second most important decision a corn grower makes because it directly affects the 'good' of high yielding corn. The good, is increasing light use by the plant," Heiniger says.
The best way to optimize light use by corn plants is to have the optimum number of plants in the field. Exactly what that optimum number is can be difficult.
Across multiple years of testing at multiple sites in North Carolina, Heiniger says the optimum interception of radiation by corn plants came at plant populations near 40,000 per acre.
In comparing row widths in the same series of tests, he says, 18-inch rows intercepted more light than did twin rows or conventional 36-inch rows.
The higher plant populations, planted in 18-inch rows, consistently produced higher yields, but made the most difference in higher-yielding fields. In the lower yielding fields, yield differential across all three row spacings and plants per acre, ranging from 30,000 to 40,000 per acre, yields were comparable, with a slight edge for higher plant populations.
Higher plant populations
In the higher yielding fields, higher plant populations and 18-inch rows produced 20-30 more bushels per acre than the other treatments. Yield across the multiple test sites ranged from 160-260 bushels per acre.
The risk to the benefits of high plant populations comes from the bad — when plants are stressed from lack of nutrients and the ugly — when plants are subjected to long periods of hot, dry weather.
THE BAD — reducing stress
The North Carolina State corn specialist says seeding rates also affect plant stress. It is not by chance that both corn yields and seeding rates have gone up year-by-year over the past few years. New hybrids coming on the market, Heiniger explains, are much better at handling stress.
Taking advantage of the yield potential of high plant populations is critical from a production standpoint, but to most farmers production and costs all come in the same package — risk.
Managing stress in the corn plant often equates to managing financial stress for the grower. Planting high cost seed at high rates and getting less than optimum yields to pay for the seed and the multitude of other production costs, isn't good for human or plant stress.
Corn seed costs average more than $200 per bag, pushing average seeding cost for 40,000 plants per acre to near $100 per acre. However, some hybrids are selling for $250-$300 per bag, pushing seeding cost for high population acreage to well over $100 per acre.
Starter fertilizers can be a critical factor in getting any corn crop out of the ground and growing, but is especially critical when trying to maximize the value of growing 35,000 or more corn plants per acre.
Establishing a good root system is the first line of defense against stress, Heiniger says. He adds, "A stronger, larger root mass helps the plant combat stress as well as absorb nutrients more effectively.
Seeding rate affects stress. Stress affects production. Getting seeding rate right is, as Heiniger says, right behind variety selection as the second most important decision a corn grower makes.
The North Carolina State University corn specialist says there are at least four factors any corn grower should consider before selecting a seeding rate:
• Know the hybrid you are planting and how it responds to plant populations.
• Know the water-holding capacity and/or irrigation needed for maximum response.
• Know the proper levels of P and K for your soils.
• Know the competition factors and the stress levels these produce in your crop.
THE UGLY — yield robbers
You can't control the weather, but you can impact on how the weather affects the performance of a corn crop, especially heat and drought. And, you can manage disease-related leaf damage with a number of highly effective fungicides currently on the market.
Irrigation can make big difference
"Irrigation isn't always a good insurance policy against drought and heat-related stress, but on some soils and with some hybrids, it can make 150 bushel per acre yield difference," Heiniger says.
Knowing your hybrid is essential, he says. In testing four new triple stacked varieties, he found the highest yields on these different varieties came anywhere from 30,000 to over 40,000 plants per acre. "The difference in the way these new hybrids react to heat and drought can affect both the bad and the ugly of corn production," he adds.
In testing in multiple years and in multiple sites in North Carolina, researchers found a yield improvement regardless of seeding rate or row spacing using Headline, Quilt or Stratego fungicides.
"In some cases, the yield differential was only 1-2 bushels in other cases well over 50 bushels per acre. The bottom line is that hybrid corn seed is expensive to put in the ground and valuable when it's combined, so improving yield potential by using fungicides makes economic sense.
"The positive yield affects of any of these fungicides, again, is affected by hybrid and by seeding rate, plus disease history of the field and other factors."
Heiniger showed the farmers attending the field day his system for site specific seeding rate selection.
"First, divide the field by water holding or irrigation capabilities. The first step is to rate hybrid response and water availability. The second step is to rate fertility level in each region of the field and step three is to rate site specific risk or stress factors, if appropriate.
Once ratings for these factors are established, determine which rating offers the best balance between opportunity and risk," Heiniger says.
About the Author(s)
Subscribe to receive top agriculture news
Be informed daily with these free e-newsletters
You May Also Like
---