AFFECTING MILLIONS: Nebraska has been hit hard by HPAI this past year, with several commercial and backyard flocks affected. Poultry has always been an important part of agriculture in Nebraska, as shown in archived issues of Nebraska Farmer.
lesichkadesign/Getty images
Nebraska has always been a poultry state. In the latest USDA National Agricultural Statistics Service poultry report from December, all layers totaled 7.22 million, down from 8.21 million in 2021.
Egg production during November 2022 was 165 million eggs, down from 198 million in 2021. While not in the top 10 nationally, that's still a lot of eggs, and Nebraska ranks among the top egg-production states in the U.S.
While a vast majority of those eggs are produced on large poultry farms, over the past decade there has been a resurgence of a Nebraska tradition — backyard poultry flocks. Some of these produce eggs for one family, but many produce eggs for multiple families in a neighborhood or community.
That is a tradition, because when we looked back at the Jan. 15, 1915, issue of Nebraska Farmer, we found an entire section written by Mrs. W.L. McKenney from Palmer, dedicated to questions about poultry from our readers.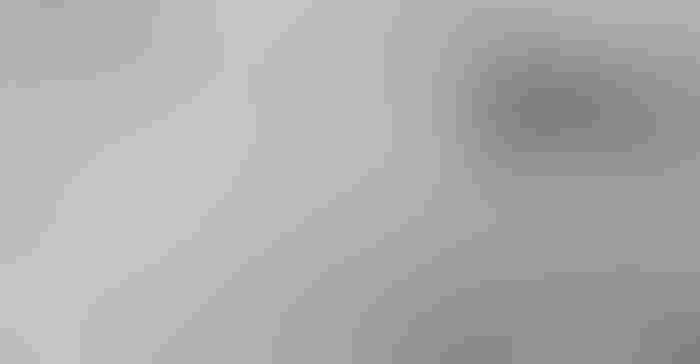 Looking back to archived issues of the magazine before 1915, and then ahead into the 1930s, we find that poultry production issues were extremely important to agriculture in the state and to Nebraska Farmer readers. This is primarily because every farm had poultry then.
The poultry page had several display ads offering different brands of incubators — including Sure Hatch, Queen Incubator Co., Mandy Lee Incubator and the X-Ray Incubator — because most farmers hatched their own eggs. The articles vary in topics from the timing of hatching eggs, selection of eggs for hatching and performance records to premature molting.
Backyard flocks
Today, backyard flocks and large commercial operations dot the state. Many farmers have started raising their own eggs again, but there are flock health challenges for all sizes of operations thanks to highly pathogenic avian influenza.
Known as the "foul plague" in the 1880s in Italy and other European countries, the first outbreak of HPAI in poultry in the U.S. dates to just a few years after 1915, to the fall and winter of 1924-25, first appearing to have caused losses in live bird markets in New York City.
By the 1950s, HPAI had been reported in poultry all across Europe, Russia, North America, South America, the Middle East, Africa and Asia.
Before 2022, HPAI struck in a big way in 2015, hitting commercial poultry flocks in 21 states, including Nebraska, and in Canada. In 2022, the first HPAI case was found in Nebraska since 2015, and over the course of the year, Nebraska was among the hardest-hit poultry states, with additional flocks added to the long list of HPAI outbreaks — even over the fall and early winter months.
In Nebraska, seven commercial flocks and eight backyard flocks, totaling more than 6.728 million birds in 10 counties, had been affected by the most recent outbreak. As of Dec. 22, 303 commercial flocks and 405 backyard flocks, representing 57.69 million birds, had been affected by HPAI confirmations — covering 47 states nationally.
The Nebraska Department of Agriculture first warned poultry producers to watch for HPAI in March 2022. By March 7, HPAI had been detected in wild birds in the state, with the first backyard flock confirmed infected on March 16, and the first commercial flock in the state confirmed infected on March 22.
Things settled down into the spring months, so poultry shows and exhibits at county fairs were allowed to go on as planned. However, new reports of additional cases began again in early October, with the 15th case announced by NDA in mid-December.
Signs of HPAI
Signs of HPAI include a decrease in water consumption and egg production; soft-shelled or misshapen eggs; swelling of the head, eyelids, comb and wattles; purple discoloration of the wattles, comb and legs; respiratory signs including coughing, sneezing and respiratory distress; along with unstable coordination and sudden death.
Sick or dying birds should be reported immediately to NDA at 402-471-23512 and USDA at 866-536-7593.
While this latest outbreak of HPAI is a clear setback to the poultry industry in the state, as has always been the case, both commercial and backyard poultry flocks will build back and continue to flourish, as they always have.
We have only to look back at that poultry page more than a century ago in Nebraska Farmer to learn how much poultry has always meant to Nebraska farmers and ranchers.
About the Author(s)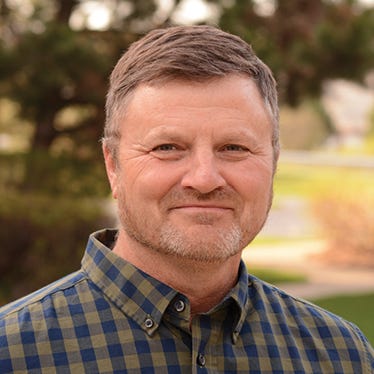 Curt Arens began writing about Nebraska's farm families when he was in high school. Before joining Farm Progress as a field editor in April 2010, he had worked as a freelance farm writer for 27 years, first for newspapers and then for farm magazines, including Nebraska Farmer.
His real full-time career, however, during that same period was farming his family's fourth generation land in northeast Nebraska. He also operated his Christmas tree farm and grew black oil sunflowers for wild birdseed. Curt continues to raise corn, soybeans and alfalfa and runs a cow-calf herd.
Curt and his wife Donna have four children, Lauren, Taylor, Zachary and Benjamin. They are active in their church and St. Rose School in Crofton, where Donna teaches and their children attend classes.
Previously, the 1986 University of Nebraska animal science graduate wrote a weekly rural life column, developed a farm radio program and wrote books about farm direct marketing and farmers markets. He received media honors from the Nebraska Forest Service, Center for Rural Affairs and Northeast Nebraska Experimental Farm Association.
He wrote about the spiritual side of farming in his 2008 book, "Down to Earth: Celebrating a Blessed Life on the Land," garnering a Catholic Press Association award.
Subscribe to receive top agriculture news
Be informed daily with these free e-newsletters
You May Also Like
---