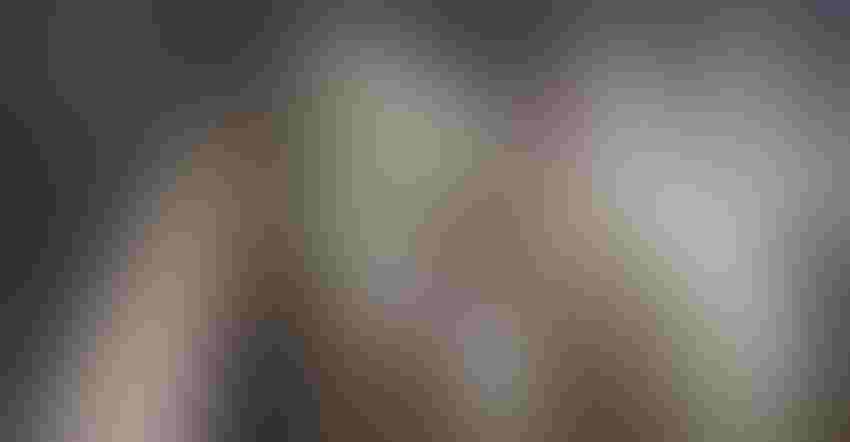 Comments provided to USDA on its proposed "Transparency in Poultry Grower Contracting and Tournaments" range from calling for its withdrawal from the National Chicken Council to others asking for swift implementation and a ban on the tournament system outright. A total of 384 comments were submitted by the August 23 cutoff after USDA offered additional time and the ability for comments to be anonymous.
NCC called for its withdrawal in comments filed with USDA's Agricultural Marketing Service. NCC says it is deeply concerned that the proposed rule would have a devastating financial impact on the U.S. chicken industry by raising costs and administrative burdens, contributing to increased food prices for consumers, and ultimately destabilizing a successful compensation system for our growers.
"This isn't about transparency," said NCC President Mike Brown. "This is just the first salvo in the administration's attempts to resurrect failed policies that would dismantle a successful industry structure that has benefited growers, chicken companies and ultimately consumers all around the world. The last thing USDA should be doing is pushing increased regulations, red tape and costs onto businesses at a time of record inflation and input costs, threatening food security and potentially raising grocery bills even further for Americans."
NCC supports the current poultry grower compensation system because it rewards family farmers for their hard work efficiently raising high-quality birds. In its comments, NCC attached a March 2022 study conducted by Tom Elam which found widespread benefits and support for the poultry tournament contract system as "mutually beneficial, successful and profitable."
USDA's own data shows that over the last decade, poultry growers on average earned more than the average farm income, NCC adds. Average grower payments per square foot and payments per pound have increased steadily over the past thirty years, and raising broilers generated more than $3.6 billion in payments to growers in 2020 (in 2012 dollars).
Open Markets Institute in its comments says USDA's proposed disclosures would require poultry dealers to share the full range of incomes that growers in a given region could possibly receive, as well as more information about the inputs that each grower in a tournament payment pool received.
"Having this information may change bargaining dynamics in the chicken industry by allowing farmers to make more informed business decisions and avoid signing misleading or deceptive contracts. These disclosures will also help farmers identify trends of mistreatment or undue preferencing, such as an inequitable distribution of poor-quality inputs," the Open Markets comments state.
"However, these disclosures alone will not be sufficient to address the fundamental power imbalances between contract growers and poultry integrators, which USDA recognizes in their proposal. So long as chicken farmers cannot meaningfully negotiate contracts with poultry companies, disclosures will not necessarily prevent companies from offering take-it-or-leave-it contracts or using unfair payment systems, such as the tournament system, to manipulate and exploit farmers," the comments continue.
Poultry tournament system efficiency questioned
Farm Action, a nonprofit organization dedicated to ending corporate monopolies and to ensuring a fair food and agricultural system, called for an outright ban on the tournament system. "Poultry dealers control almost every aspect of the poultry grower's production, putting growers at the mercy of their decisions, however arbitrary. Because they have little bargaining power, poultry growers are often forced either to accept unfavorable terms or to lose their livelihoods," the Farm Action comments state.
"Poultry growers generally have no idea how much they will be paid at the end of the process because most poultry growers are paid under a 'tournament system.' Within the tournament system, growers' performance (roughly speaking, the delivered flock's weight measured against the amount of feed it consumed) is compared to that of other poultry growers. The highest performers are paid more per pound than the lower performers – even though nearly all the factors affecting the final results (such as inputs, like the food and medicine that birds receive, or the health or gender composition of flocks) are outside a poultry grower's control," Farm Action continues.
NCC says the tournament system "efficiently allocates economic risk to the parties best prepared to burden it— dealers supply growers with broiler chickens, feed, veterinary care, technical advice, and other resources, alleviating most of the economic risk from their contract growers as compared to independent growers. Meanwhile, contract growers provide high-quality, day-to-day care, land, and housing for their birds. This mutually beneficial partnership supports the economic viability and independence of family farms by averting risk and promoting stable and predictable income."  
Most growers are in a position to choose between partnering with two or more processors and can readily cut ties with a bad business partner, NCC adds in their comments. Over 50% of growers have been with their current dealer for ten years or more, a statistic unchanged from 2015, with an additional 20% having been with their current dealer for over five years. "Given that the majority of poultry growing contracts during the study were for five years or less, and one-third were flock-to-flock arrangements, these statistics show that growers find their relationships with dealers beneficial and willingly continue doing business after their initial contracts end," NCC says.
NCC is asking for AMS to evaluate the true costs of implementing the proposed rule. "AMS has failed to consider the risks of frivolous litigation, industry-wide efficiency losses, costs to farmers and consumers from new regulatory burdens, and the effects on inflation. AMS has underestimated the hourly rates, number of people involved, and time required of executives, compliance officers, regulatory consultants, attorneys, and other services required to implement the proposed rule. With supply chain disruptions, loose fiscal/monetary policy, labor shortages, rising feed costs, lingering effects of the pandemic, and geopolitical events all placing immense cost pressures on the supply chain, AMS is proposing to recklessly inject even more costs that will hurt everyone who touches chicken—growers, companies, and consumers," the chicken industry group notes. 
More PSA rule changes coming
NCC also says USDA should address all Packers and Stockyards Act amendments in a single rulemaking. AMS has positioned the proposed rule as part of a broader set of planned changes to AMS's PSA regulation. "AMS should address all amendments to PSA regulations in a single rulemaking and avoid a piecemeal approach that imposes shifting requirements and hidden costs over several years," NCC says.
R-CALF USA, which has been an advocate for changes in market concentration in the cattle sector, asks in its comments to the agency to use the rulemaking process to "lay the foundation for unwinding the horizontally and vertically integrated poultry industry that is, in the ranch group's view, a failed poultry production model that jeopardizes America's food security."  
R-CALF notes, "The concentration and centralization manifest within the current poultry production system has demonstrably jeopardized national food security…. This failed chicken production model should serve as a warning to policy makers and regulators that they must not allow the cattle supply chain to suffer the same fate."
About the Author(s)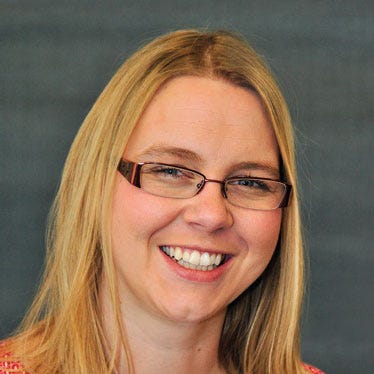 Policy editor, Farm Futures
Jacqui Fatka grew up on a diversified livestock and grain farm in southwest Iowa and graduated from Iowa State University with a bachelor's degree in journalism and mass communications, with a minor in agriculture education, in 2003. She's been writing for agricultural audiences ever since. In college, she interned with Wallaces Farmer and cultivated her love of ag policy during an internship with the Iowa Pork Producers Association, working in Sen. Chuck Grassley's Capitol Hill press office. In 2003, she started full time for Farm Progress companies' state and regional publications as the e-content editor, and became Farm Futures' policy editor in 2004. A few years later, she began covering grain and biofuels markets for the weekly newspaper Feedstuffs. As the current policy editor for Farm Progress, she covers the ongoing developments in ag policy, trade, regulations and court rulings. Fatka also serves as the interim executive secretary-treasurer for the North American Agricultural Journalists. She lives on a small acreage in central Ohio with her husband and three children.
Subscribe to receive top agriculture news
Be informed daily with these free e-newsletters
You May Also Like
---