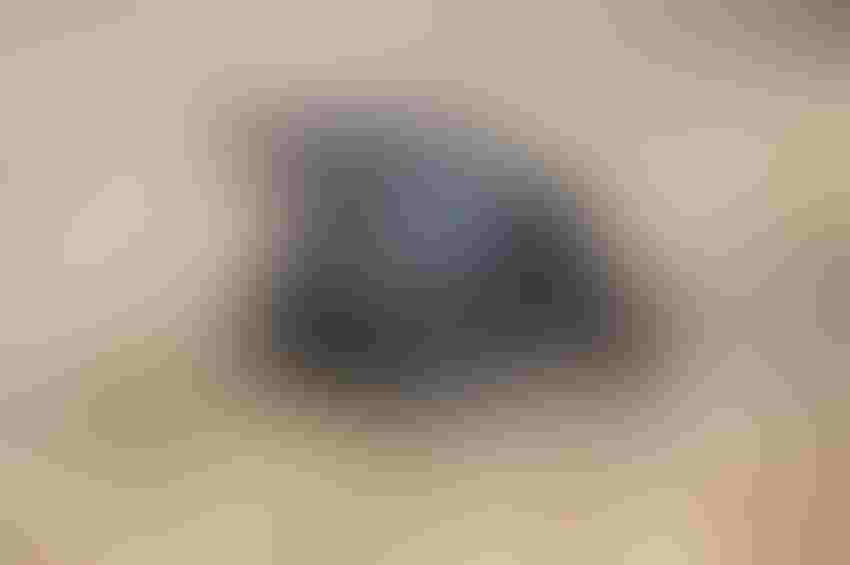 Marketing studies continue to show cow-calf producers can significantly improve the value of their calves at auction by management strategies.
Britt Hicks, area extension livestock specialist in the Oklahoma panhandle reviewed several recent market studies and says a variety of things such as calf body condition, castration, horns, fill, health, group selling, genetic selection and modification of breeding objectives can have significant effect on sale price at auction.
Sam Houston State University researchers collected data from nine Texas livestock auctions on 1,420 lots with 7,073 head. All selling prices are given in dollars per hundredweight of live weight.
These researchers reported selling prices for steers at $132.34, heifers at $118.46, and bulls at $107.63 were significantly different from each other.
They said polled calves at $127.78 sold for a higher price than horned calves at $104.91.
British calves at $128.44 sold for the highest price, while calves that appeared to be predominantly American received the lowest price at $111.08.
Black calves at $122.51 sold for a higher price than red calves at $117.67 or yellow calves at $115.29.
Calves advertised as preconditioned at $131.38 and healthy calves at $121.27 sold for the highest price. Calves that were sick sold for the lowest price at $86.14.
Selling price of calves increased incrementally as lot size increased. Calves sold in groups of 20 or more  had the highest selling price at $129.07 and calves sold as singles had the lowest selling price at $109.03.
University of Arkansas researchers collected data from 14 Arkansas auction barns in 2010 on 38,346 lots with 79,822 head. In one paper, the effect of management factors on selling prices was evaluated and in a second paper, the impact of genetic factors on selling prices was evaluated. All prices are reported as dollars per hundredweight of live weight. The results were similar.
The Arkansas researchers said steers sold for $6.31 more per cwt. than bulls.
They said polled calves sold for $8.03 more than horned calves.
Cattle classified as calves sold for $5.48 more than yearlings.
Body condition affected selling price in this way:
In addition, fill affected selling price in this manner:
Healthy calves sold for $108.69, which was higher than dead-hair calves at $98.43, stale calves at $87.21, sick calves at $62.48, bad eyes at $95.38 and lame calves at $68.57. Preconditioned calves again sold for a higher price than healthy calves.
Selling prices of calves in the Arkansas sale barns also increased as lot size.
In the genetic evaluation, 20 breed or breed groupings were evaluated based on phenotypic expression, which was a subjective identification of breed, color and USDA frame and muscle scores.
Five breed or breed types received the highest selling prices and were statistically the same at about $111. They were Angus x Brahman, Angus x Hereford, Angus, Charolais x Hereford and Hereford x Angus x Brahman.
Simmental at $99.90, Brahman at $94.34 and Longhorn/Longhorn-cross calves at $71.75 sold for lower prices than other breeds.
Black, white-faced calves at $111.74 received the highest selling price, followed by black at $110.23, yellow at $110.09 and yellow white-faced at $109.81. Spotted calves brought the lowest selling price at $82.16.
Heavier-muscled calves sold significantly higher than thin-muscled ones, with No. 1s at nearly $111 and No. 4s below $54.
Large- and medium-framed calves both sold almost $22 higher than small-framed calves.
One other study in Oklahoma and Colorado evaluated the pricing and value of large, medium and small frame calves when taken through slaughter and found the small calves are overly discounted.
In the end, those researchers said, net returns were greater for small-framed steers than for medium and large steers. That's because the small-framed steers were bought for $50 less than the medium and large steers. This turned out to be an unjustified discount based on their actual performance.
These researchers concluded that producers who manage small-framed cows may need to consider retaining ownership of small-framed calves to optimize their profit.
Subscribe to receive top agriculture news
Be informed daily with these free e-newsletters
You May Also Like
---