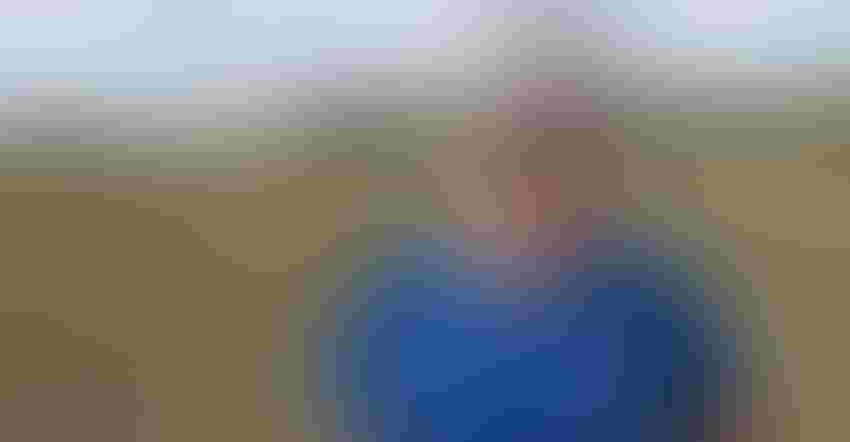 WHAT COVER CROPS DO: By working with customers who irrigate crops, Betsy Bower has discovered that cover crops tend to increase soil moisture in summer and also help moderate soil temperatures.
Betsy Bower works with both farmers who irrigate on sandy soils and farmers who don't irrigate on heavier soils. Since some of the farmers who irrigate began using cover crops, Bower says she has picked up on some interesting trends.
The agronomist for Ceres Solutions works primarily in west-central Indiana. One of the things she does in fields where customers irrigate is monitor soil moisture levels as the season progresses. The goal is to help farmers get a better handle on when irrigation should pay. Bower can measure soil moisture levels 3 to 4 feet deep during the season.
"What we found was that where the crop followed a cover crop that spring, there was more moisture present in midseason, about the time we would normally need to begin irrigating," she says. "It was a noticeable difference. Crops growing behind a cover crop still had more moisture available than crops growing where there hadn't been a cover crop."
Over time Bower has learned that the soil moisture relationship tends to work in reverse in the spring. "If you've got a living cover crop growing and taking up water, the soil tends to be drier than where you don't have a cover crop," she says.
Naturally, that relationship can change when you terminate the cover crop. If you terminate the cover crop and it leaves lots of residue on the surface before planting, it can actually make for wetter soil near the surface.   
Temperature effect
Bower has also found that cover crops can affect soil temperature. While the soil may be slightly cooler at planting time following a cover crop, the cover also provides a benefit when it comes to temperature relationships.
"It's much like the difference we find in soil moisture from where there was a cover crop to where there wasn't one," she says. "For temperatures where daily highs and lows sometimes make large swings, especially in the spring, the cover crop helps eliminate the extremes. It flattens out the graph, so to speak.
"Soil temperatures don't go as low in cover crop strips compared to bare strips when it's cool, and they don't go as high compared to bare strips when it gets hot," Bower explains. "The swings aren't as big either way where there's a cover crop."
Subscribe to receive top agriculture news
Be informed daily with these free e-newsletters
You May Also Like
---