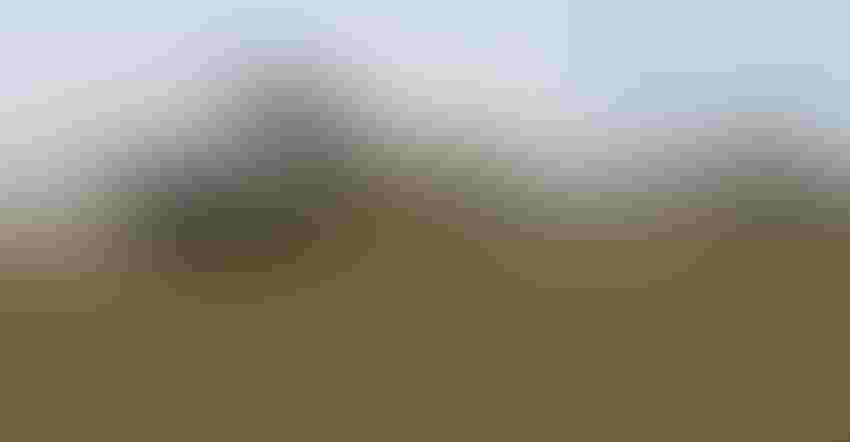 METER IS RUNNING: As this planter goes through the field, the meter on seed cost investment rises rapidly, at well over $1 per second for a 24-row planter.
Want an attention grabber? Here is how Bill Lehmkuhl opened a discussion with farmers earlier this year. Lehmkuhl is a Minster, Ohio, farmer who operates Precision Agri Services Inc., providing consulting services.
"How much does it cost you just in seed expense every time the planter runs?" Lehmkuhl asked. In this instance, he was talking to farmers gathered for Greene Crop Consulting's annual customer meeting in Franklin, Ind.
"If you have a 16-row corn planter, seed is $300 per unit, you're planting 34,000 seeds per acre at average speed — every second costs 86 cents in seed cost alone," he explained. "If you ran nonstop for an hour, you just spent $3,096 on seed. You also have labor and other costs."
What's the point? "You're making a huge investment every time that planter operates," Lehmkuhl said. "It's why having the planter prepared is so important."
Planting economics
The flip side is potential net return to offset and exceed investment in seed and other costs, Lehmkuhl continued.
"When is yield determined, and what affects it?" he asked. "Plants make many key decisions from the V4 to V8 vegetative stages. Planting performance affects uniformity of emergence, and that impacts these decisions."
Around V4, individual plants determine how many rows around each ear to produce. If conditions are favorable, you may get the highest number possible through genetics. It's always in pairs, so stress drops two rows of kernels, not one.
"Here's what determines if it's 12 or 14 rows, 14 or 16 rows, 16 or 18 rows," Lehmkuhl said.
Length, or kernels per row, usually is determined around V6, he added. Environmental conditions later determine if the ear fills all those potential kernels.
Ear Math 101
"What you're after are ears per acre," Lehmkuhl said. "We tend to talk about seeds per acre, and then plants per acre after emergence. We should focus on ears per acre at harvest. That is the number that really matters."
Assume 95% germination. If you plant 36,000 seeds per acre, you would expect roughly 34,000 plants per acre.
"Then we should have 34,000 ears per acre," Lehmkuhl continued. "But either due to uneven emergence, uneven plant spacing or other factors in the microenvironment, we don't always get 34,000 ears per acre."
For example, if a plant is one leaf collar behind due to late emergence, expect a hit on how much that ear will contribute. If it's two leaf collars behind, the plant won't contribute an ear.
The best way to know if you're achieving uniform emergence, with each plant contributing and pulling its weight, is to stake off 1/1,000 acre — 17 feet, 5 inches in 30-inch rows — and flag each plant as it emerges. Use different colors of flags for plants that emerge a day or more later.
"It can be surprising," Lehmkuhl said. "If you follow that 1/1,000 acre through to harvest and lay out ears from each plant, you'll truly know why the planting operation is crucial."    
Subscribe to receive top agriculture news
Be informed daily with these free e-newsletters
You May Also Like
---