RTK correction signal options doubled in last two years
RTK correction signal options doubled in last two years
In recent years, the number of RTK correction signal networks has grown in Illinois, Indiana, Iowa, Ohio and southern Minnesota. Even in less-well-served geographies flanking this area, multiple RTK network options are becoming the status quo.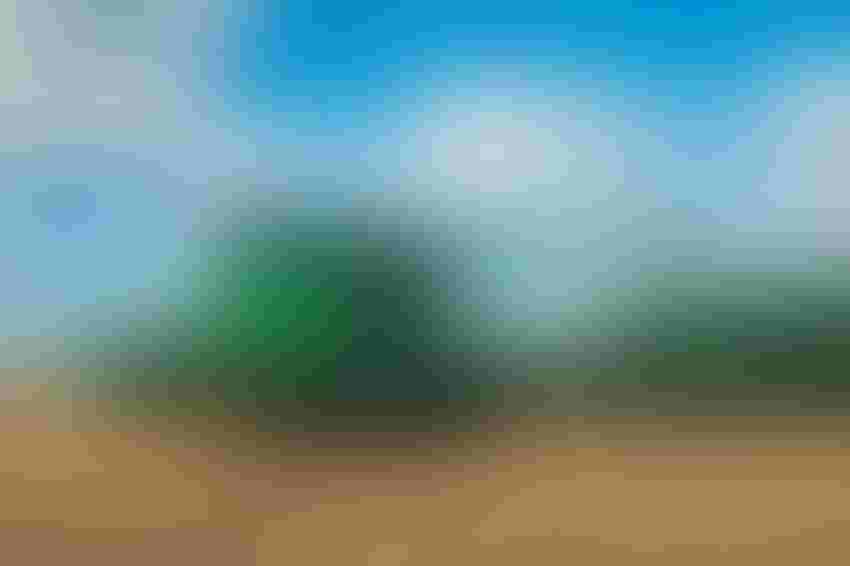 The network of overlapping real-time kinematic (RTK) correction systems continues to grow, now offering growers in a sweet spot over the central Corn Belt a half-dozen or more options for acquiring correction signals for their navigation systems.
The sweet spot — Illinois, Indiana, Iowa, Ohio and southern Minnesota — highlights a big leap in the number of correction signal networks that have begun offering their services in recent years. Even in less-well-served geographies flanking this area, multiple RTK network options are becoming the status quo.
A decade ago, whether there was an RTK network covering your farming operation depended on whether a radio-based system had been deployed by your local John Deere, Trimble or AutoFarm dealer. Then, beginning in 2000, a third correction signal option gradually became available as state departments of transportation (DOT) began building RTK base station networks. By 2009, DOT networks, which deliver correction signals via cellular modems, had been deployed in Iowa, Indiana, Ohio, Michigan, Minnesota, Missouri and Wisconsin.
In the past two years, new commercial ag-only cellular RTK systems — plus a new satellite-delivered option — have doubled RTK correction signal options in many areas. Trimble, MyWay RTK and Raven Slingshot have built, or are planning to build, statewide and regional networks from Ohio on the east and Kansas and Nebraska on the west.
Here's a look at what's new on the RTK correction network horizon for 2012.
Satellite RTK from Trimble
Trimble's new CenterPoint RTX service, announced this summer, is the first to deliver RTK-quality correction signals via satellite, without the need for radio or cellular communications hardware. As a result, the entire midsection of the U.S. now has another correction signal option, at least for those with Trimble FmX and CFX-750 monitors, which are required to access RTX. CenterPoint RTX provides repeatable 1.5-in. accuracy, compared to sub-inch repeatable accuracy from ground-based RTK correction services.
Compared with other satellite correction services, such as John Deere's SF1 and SF2 and Trimble's OmniStar HP and XP services, which have non-repeatable accuracies of 3 in. or larger, CenterPoint RTX is a technological breakthrough, says Matt Darr, a precision agriculture specialist at Iowa State University. 
"The way they have been able to model this solution and deliver it by satellite is impressive," Darr says.
Unlike traditional RTK systems, which use corrections from nearby ground base stations, CenterPoint RTX uses a universal correction. That's developed in real time by solving GPS and Glonass satellite clock and orbit errors detected at more than 100 RTK receivers around the globe, says Mike Martinez, Trimble Agriculture market manager. This universal correction is then compressed and relayed through a proprietary messaging format called CMRx, which is further processed by FmX and CFX-750 software.
The annual subscription cost for CenterPoint RTX is $1,650/year for standard convergence and $1,850/year for rapid convergence. The service also requires a $2,000 OmniStar HP/XP firmware unlock. An additional $2,000 RTK unlock is needed to use the rapid convergence feature available in much of Iowa, Illinois and parts of adjoining states.
Trimble's cellular-based corrections network, now called CenterPoint VRS, also continues to grow. The CenterPoint VRS Midwest network, which covers most of Indiana, Illinois, Iowa, Nebraska and parts of adjoining states, has been beefed up with about 30 new base stations, while about 40 others have been relocated to shorten baseline distances and/or improve satellite visibility.
Dealer-owned CenterPoint RTK radio networks are growing, too. They now cover about 650 million acres across the U.S., up about 100 million acres in the past year, Martinez says.
For more information about Trimble correction services, visit www.trimble.com/agcorrectionservices.
Deere networks add acres
Radio-based RTK networks operated by John Deere dealers continue their upward trajectory. Systems now cover 355 million Farm Service Agency crop acres, based on a 12-mile tower radius. That's up from about 300 million acres a year ago, says Ryan Roloff, Deere RTK specialist.
Much of the increase has come in areas with rough terrain where more powerful 450-megahertz radios introduced a year ago have made coverage feasible, including parts of southern Illinois and Indiana, Michigan and several southern states.
New RTK features, such as RTK Extend, which allows steering to continue up to 15 min. after losing the RTK signal, have improved reliability as well, Roloff adds. The Extend feature now can be set to revert to John Deere's SF2 correction signal (which is provided free to RTK customers) if the RTK signal isn't available after 15 min.
John Deere remains the sole navigation system provider that doesn't allow RTK corrections from cellular systems. Cellular corrections have been enabled in Europe, but the company is still evaluating cellular RTK in the U.S., Roloff says.
MyWay RTK expands
MyWay RTK announced plans to build its first statewide network in Illinois a year ago. After putting that network in place by the 2011 planting season, it continues to grow, with small networks now established in Iowa, Indiana, Kansas, Nebraska and Michigan, as well as other states outside the Midwest.
"Our goal is to be nationwide in as short a time frame as possible," says Andy Hill, MyWay RTK manager. "We want to have seamless coverage across the farming region of the U.S."
Aggressive expansion plans are realistic, Hill says, based on growing interest from independent entities that partner with MyWay to set up RTK base stations and share revenues with MyWay. Hill expects networks in Iowa, Nebraska and Kansas to expand considerably in 2012. Growth in other states is expected as well.
Slingshot networks grow
The Slingshot system from Raven Industries, which was introduced in early 2010, provides cellular-delivered RTK correction signals, plus high-speed communications and data transfer capabilities through the Slingshot Field Hub cellular modem/router. The Field Hub works with all major cellular-capable guidance products and can be used to access non-Slingshot cellular RTK corrections, including those from state DOT, MyWay RTK and CenterPoint VRS networks.
Since 2010, new Slingshot RTK correction signal networks have been built covering most of Ohio, Indiana and central Illinois, and along the I-29 corridor in Iowa, Nebraska, South Dakota, and parts of North Dakota. Networks are continuing to expand, with a new network expected in Kansas in 2012, says Colin Pollock, a Slingshot sales specialist.
The cost equation
Commercial RTK network annual subscriptions typically cost $1,250 to $1,500, plus cellular costs where applicable. To date, corrections from DOT systems have been free, though cellular data costs still apply. Pricing details are available from network providers.
Subscribe to receive top agriculture news
Be informed daily with these free e-newsletters
You May Also Like
---