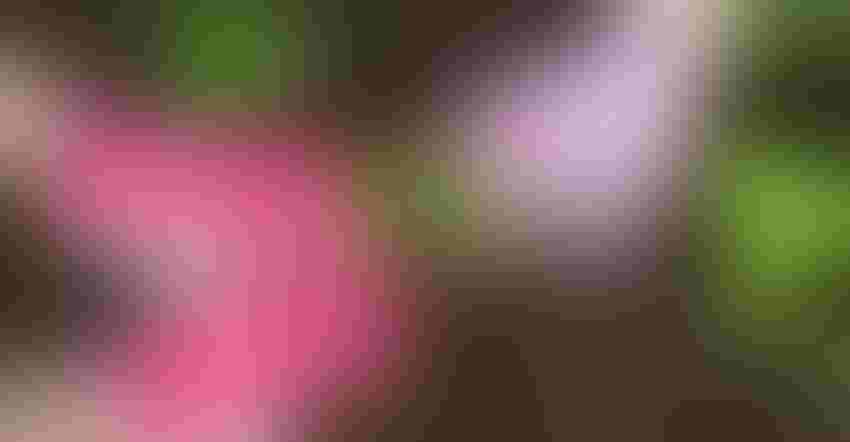 PLANTING IDEAS: This planting season, before you post online, why not try using the opportunity to connect to your neighbors in words and images that they understand? You just might make an ally or two.
Wojciech Kozielczyk/Getty
Like so many of you, I have been counting the days until I can start turning over some dirt and getting my crops planted.
Granted, my crops are on a bit smaller scale than your crops. I'm not going to feed the world with my containers of vegetables and yard full of blooming annuals. But I still take pride in my "yard and farm-den."
Hold your horses
Excited as I am for spring, it can't quite hold a candle to how anxious some of you are, though. And it looks like we're just going to have to wait a little longer.
As I write this, Kansas is waiting on a mid-April snow-rain-freeze weather event that may either be a bust or the apocalypse — take your pick of predictions.
It's just enough that farmers in much of the state who haven't already gotten started putting corn in the ground are pushing pause on planting until the weather passes and drops off its precipitation payload.
Equipment is tuned and ready. The seed is staged in sheds and ready to be deployed. All you can do is wait for whatever will come, and hope that the moisture sticks, the ground warms up quickly after it passes, and the terrain is firm enough to get equipment in the field.
I can sympathize, albeit on a much smaller scale. My kitchen is currently bursting with annuals and vegetable plants I bought on sale before the storm. I'm anxiously waiting, like you, to get them in their new homes in my yard and farm-den. But while I'm waiting, I've been pondering.
The same but not quite
Sure, my investment isn't nearly to the scale of your investment. After all, if I don't get these plants in their containers, I'm only out a couple dollars, and I'll have to wait a little longer for that first BLT of the season.
If you're delayed, the consequences can be much, much greater. Missing a planting date window for a commodity like corn can snowball into crop insurance snags, emergence troubles, delayed harvest, and possibly, lower crop quality and yield.
Those are costly consequences that not many people who are generations removed from the farm quite grasp. And it's something we often gloss over when we are trying to turn the urban masses into our ag allies with our catchy hashtags and TikTok videos.
We are great at the elementary science lesson of putting a soybean or a corn seed in a Styrofoam cup of dirt. We are clever with the cab selfies and video diaries of long days.  
But when it comes to cracking open our vulnerability and talking about how a delayed planting season can put a big dent in our finances? Well, that's a conversation we don't want to have with consumers.
Don't miss this opportunity
I get it. No one wants to put themselves out there to show weakness to an outsider. Your business is no one else's business, right?
And yet, it's just that open and honest conversation that our neighbors in those skyscrapers and in the suburbs need so they can grasp what's at stake.
Remember, with the massive rise in gardening we saw during the 2020 pandemic, you now have millions more people more open to your messaging than ever before.
All those new gardeners who dealt for the first time with yield robbing pests and weeds might just understand your own troubles and why you spray insecticides. Those new gardeners who battled frost or hail last year, might just now be more understanding and sympathetic to your weather troubles this year.
They are, quite figuratively, a fertile field to plant some ideas in this spring. Use that connection to your advantage to turn the consumer who votes in the ballot box and at the checkout line into an ag ally for the next 10 to 20 years.
Just something to ponder about as you're waiting on #Plant21 to progress.
Subscribe to receive top agriculture news
Be informed daily with these free e-newsletters
You May Also Like
---