South Carolina peanut variety options good for 2011
South Carolina peanut variety options good for 2011
• Even with a higher value crop in 2011, choosing the best suited peanut varieties will be critical as it is every year.• South Carolina growers will have a number of good variety options for both runner and Virginia-type peanuts in 2011.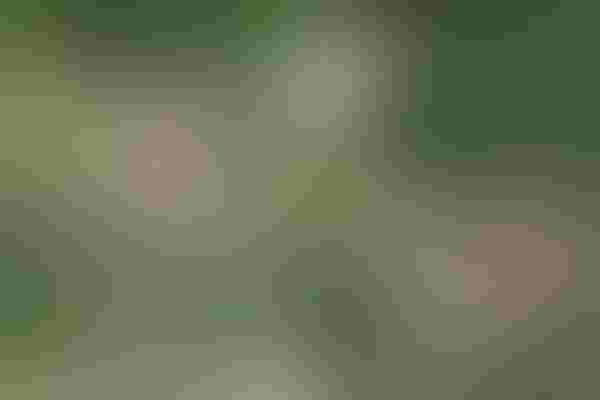 South Carolina peanut production has been impressive over the past few years and may have gotten a good shot-in-the-arm when 2011 contracts came out with runners in the $500-plus per ton range and Virginia types at $600-625 per ton.
Most contend the increased price structure came from a direct threat of growers taking land out of peanuts and going into cotton. Likewise, grain prices have remained fairly stable, so the peanut industry simply had to up the ante to stay competitive for acres in the Palmetto state.
Even with a higher value crop in 2011, choosing the best suited varieties will be critical as it is every year.
Speaking at the PeeDee Agricultural Research and Extension Center in Florence, S.C., Clemson University Peanut Specialist Jay Chapin notes that South Carolina growers will have a number of good variety options for both runner and Virginia-type peanuts in 2011.
Virginia-type variety options
The best prices for 2011 will come from premium Virginia-type peanuts — not anything different from past years. The options for South Carolina peanut growers are numerous — with some notable caveats.
Bailey is a recent release from Tom Isleib's breeding program at North Carolina State University. Seed availability of Bailey will be very limited in 2011. 
"Like any variety, Bailey is not perfect, but from the grower perspective, it has the potential to be a replacement for NC-V 11. With no soil-borne disease control, in tests at the Edisto Agricultural Research and Extension Center in Blackville, S.C., Bailey out-performed the best variety we have with four soil-applied fungicides on it," the South Carolina peanut expert says.
"That doesn't mean we will not be using soil fungicides on Bailey — our tests show that Bailey definitely responds to soil fungicides, but where we have high white mold or CBR risk, Bailey can protect against severe loss.
"Bailey has a large bush — at times larger than any other Virginia type we grow. All the Virginia types we grow can get too rank, but Bailey makes use of guidance systems or growth regulators more important.
"Bailey is not immune to disease, growers will have to keep up with leafspot applications, but it has excellent tolerance to most soil-borne diseases that reduce yields in South Carolina," he adds.
Still the workhorse
"Right now, going into the 2011 season, NC-V11 is still our workhorse in South Carolina. Growers have seen that it is very yield competitive under ideal conditions, less susceptible to leaf spot and virus, and holds up well under drought stress.
"Even though NC-V11 was released in 1991, it's still the best option for most of our growers." Chapin says.
Champs (released by Virginia Tech Intellectual Properties, Inc. in 2004) is another excellent option. Champs has the advantage of early maturity (typically about 125 days in South Carolina and has delivered consistently high yields. 
Even though the pod size is larger than NC-V11, Champs has stood up to some drought stress relatively well. Champs is highly susceptible to late leaf spot, but is comparable to NC-V11 in virus resistance. Like NC-V11 and every other available Virginia-type, Champs is highly susceptible to white mold.
Gregory is a high yielding, fancy grade, big kernel variety that is ideal for the in-shell market and it yields s well in South Carolina, the big holdup is leafspot. "If you're growing Gregory in South Carolina, you will need a Cadillac leaf spot treatment program, especially for late leafspot," says Chapin.
Perry is a good fit in fields with a history of cylindrocladium black rot (CBR) damage on peanuts. It is a good yielding variety and has good tolerance to CBR, but unless CBR is a risk, there are better Virginia-type varieties for South Carolina growers, Chapin says. Perry is late maturing (about 145 days).
Florida Fancy is a high oleic Virginia-type peanut that has performed well in South Carolina. "We can grow it, but it is a little later maturing variety and usually late maturity is a disadvantage. We prefer a peanut that will mature in 135 days or less," Chapin says.
"GA 08-V is a Virginia-type with very high yield and grade ratings that are at the top of the chart. It produces a kind of squared-off pod that hasn't been accepted. Our growers can grow it, but there are no seed available." 
For the future, Sugg is a new line from North Carolina State's breeding program. It is a big Virginia-type peanut that has the potential to replace some of the varieties that have high disease risk.
Sugg has better leafspot, virus, and white mold resistance than currently available standards, but resistance and yield performance has not been up to what we have seen in Bailey. Foundation seed production begins this year (2011) and the variety may be available to growers in limited quantities in 2012.
Runner-type options
South Carolina is a hybrid peanut growing state in that growers grow both runner-types and Virginia-types. Though the higher prices for larger Virginia varieties has pushed production ahead of runners in the past few years, runners, or 'peanut butter varieties' still comprise a significant percentage (20-25%) of peanut acres in the Palmetto state.
New standard runner
Chapin considers Georgia Greener to be the new standard runner-type variety for South Carolina growers, replacing the long-time standard Georgia Green.
"Most of our runner production is dryland and Georgia Greener has the smaller pod size to stand up better to drought. Georgia Greener is more resistant to virus and CBR than Georgia Green and has consistently out-yielded Georgia Green in our trials. 
"Like Georgia Green, Georgia Greener has a relatively small bush which can be a negative in shading out pigweed," Chapin says
Georgia 06G may be the top choice for a runner under irrigation, says Chapin. Georgia 06G is a large pod runner which often tops the yield test, but is more drought susceptible than Georgia Greener.
TifGuard is another new runner with excellent yield performance. Tifguard was released for its nematode resistance, but even in the absence of nematode pressure, Tifguard is a very competitive variety. 
"We are lucky to not have much of a peanut nematode problem yet in South Carolina, so Tifguard is less important here, but we have been impressed with Tifguard's yield performance."
Georgia 07W is recommended for fields known to have severe white mold problems under standard fungicide programs. "Georgia 07W has also been very competitive under low white mold pressure, but not quite up to the yields we see with Georgia greener or Georgia 06G," he adds
Florida 07 is another high yielding, large pod runner. This is a high oleic variety and therefore shellers have offered some $25 per ton contract premiums over other runners. Florida 07 has done well in South Carolina, but should be planted no later than May 20 due to being about 7-10 days later than the above runner varieties.
Subscribe to receive top agriculture news
Be informed daily with these free e-newsletters
You May Also Like
---