Growing better peanuts in South Carolina
Growing better peanuts in South Carolina
Peanuts appear to be playing a major factor in agriculture's contribution to the state's economy.Dell Cotton, manager of the Peanut Growers' Cooperative Marketing Association, said the number of peanut acres in the state increased by 22 percent from 2014 to 2015 and yields have increased.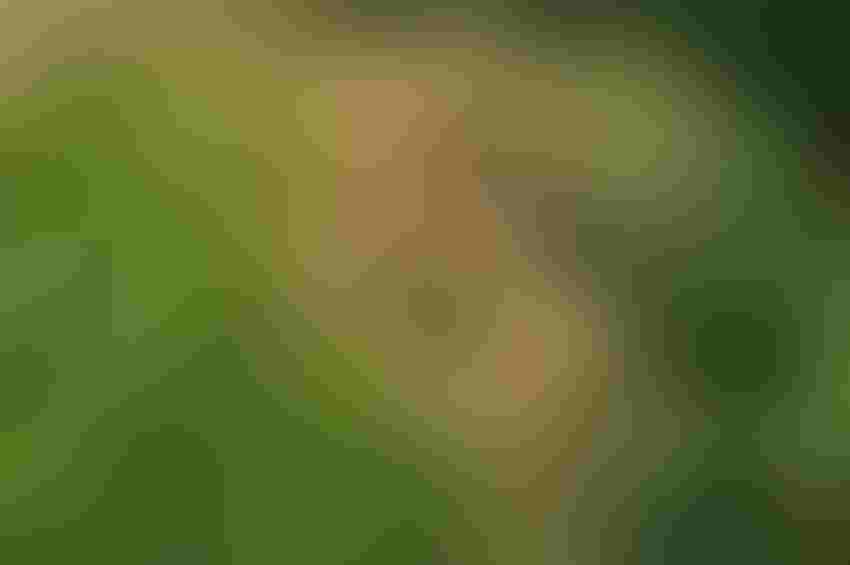 Peanuts are growing in popularity and Clemson University has several tools that can help South Carolina peanut producers grow a profitable 2016 crop.
Among these tools is the 2016 Peanut Production Guide. Featured during the 2016 Peanut Growers' Meeting, the guide provides information about varieties, crop rotation, tillage, planting, fertility, management of pests and more designed specifically for South Carolina growers. Dan Anco, Clemson University peanut specialist, said the guide is something peanut growers can use as a quick reference for questions they may have as the peanut season progresses.
"The purpose of this guide is to help peanut producers make timely management decisions," Anco said. "This guide provides a step-by-step 'game plan' for peanut production under South Carolina conditions. Producers can use this (guide) as a reference for questions they may have about peanut production."
The Peanut Production Guide has been updated to contain the latest research-based information related to South Carolina peanut production.
In addition to the production guide, Anco also talked about top varieties and recently released varieties. The top Virginia varieties are Bailey, Sullivan, Sugg and Wynn. Top runner peanut varieties are Georgia 06G, Georgia 09B, Georgia 12Y and TUFRunner 511.
Emery is a Virginia variety released in 2015. Runner varieties recently released are Georgia 13M, Georgia 14N, TUFRunner 297, FloRun 157 and TifNV-High O/L. All of the runner varieties are high oleic, meaning they contain high levels of oleic acid, or healthy fat.
Anco also gave a fungicide update. Propulse's label now includes in-furrow use, but no longer covers banded application. Elatus is a new product highly effective for late leaf spot and white mold, among other diseases. Anco also recommended that two of the newer premixed products should be used with additional Bravo for effective late leaf spot control (Muscle ADV + 0.5 pt/A Bravo and Custodia + 1 pt/A Bravo).
In addition to learning about the updated production guide and new varieties, participants also learned how to control thrips, as well as diseases, in their crops.
Jay Chapin, recently retired Clemson peanut specialist, was recognized for his service to the state's peanut growers.
The meeting continued with peanut experts offering other information including how overwatering could hurt peanut yields. Wesley Porter, a precision agriculture and irrigation specialist from the University of Georgia said that a sensor-based method produced the most consistent and highest yield in all varieties studies in 2014. The year 2015 was a "wet" year, he said. Two irrigation tools that proved valuable for producers during 2015 were IrrigatorPro and the University of Florida's PeanutFarm. These websites contain information that has the potential to better guide producers in determining their irrigation needs.
Clemson University researchers are working on an irrigation tool that uses sensors to determine when crops need irrigation. At the Edisto Research and Education Center, sensor engineer Joe Mari Maja, is developing a circuit board that will automatically engage an irrigation system based on readings from soil moisture sensors in a field.
Hugh Weathers, South Carolina commissioner of agriculture, said the state's agribusiness economy has grown 23 percent since 2006.
"Agriculture and forestry have a $42 billion impact on the South Carolina economy" he said. "Agriculture and forestry support 212,000 jobs in our state. It's exciting to see this growth in jobs and our agribusiness economy. The numbers also help portray the magnitude and powerful influence of this great industry in our state. We must continue to actively support our farmers and producers in South Carolina to generate an even greater impact on the rural economy, as well as job growth."
South Carolina peanut acres will increase
Peanuts appear to be playing a major factor in agriculture's contribution to the state's economy. In a peanut market update, Dell Cotton, manager of the Peanut Growers' Cooperative Marketing Association, said the number of peanut acres in the state increased by 22 percent from 2014 to 2015 and yields have increased.
"I believe the number of acres planted in peanuts in South Carolina will continue to increase," he said.
Nathan Smith, a Clemson University economist, agreed.
"The number of acres planted in the United States in peanuts last year (2015) was up 20 percent to 1.625 million acres," Smith said. "The United States Department of Agriculture projects the overall peanut use to increase by 9.5 percent."
While the future looks bright for peanuts, Smith warned growers to have a "home" for their peanuts before they plant. With a large supply of peanuts anticipated, growers would benefit from a little planning.
"Make sure you have a place to store your peanuts after they are harvested," he said.
Larger crops mean South Carolina peanut growers will need better equipment. Clemson University researchers have developed an automated peanut digger that can help improve yields by reducing yield losses due to inaccurate digging depths.
"We all know proper blade depth impacts peanut crop yields," said Kendall Kirk, a Clemson agricultural engineer. "This automated digger uses a sensor to monitor blade depth in order to keep a steady depth in the soil. Depending on what type of equipment growers have, the blade depth can be automatically or manually adjusted according to need."
Clemson has demonstrated the technology on two-row and six-row diggers. Future tests call for developing commercial prototypes.
As the popularity of peanuts increases, so does the need to attract younger generations and pique their interests in growing the crop. Ryan Lepicier, senior vice president of marketing and communications for the National Peanut Board, said the generation targeted consists of "millennials," ages 20-37.
"Older generations have been found to already love peanuts and peanut butter," Lepicier said. "Millennials consist of 80 million people. They are food and cultural trendsetters and they have $1.6 trillion in spending power. They are the first generation to be told not to bring a peanut butter and jelly sandwich to school. They know about peanuts and peanut butter, they just are not excited about them."
Lepicier said several marketing tools are being used to attract millennials to the peanut industry.
Subscribe to receive top agriculture news
Be informed daily with these free e-newsletters
You May Also Like
---