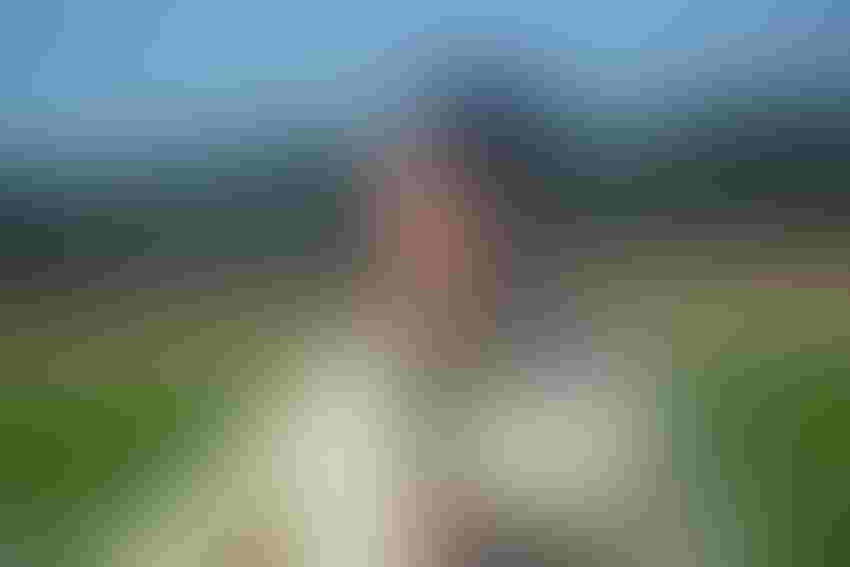 North Carolina State University Extension Entomologist Rick Brandenburg, speaking at the 66th annual Peanut Field Day at the Peanut Belt Research Station in Lewiston-Woodville, says he has never seen a reduction in yield from the use of Thimet in his test plots.
Of all the states that produce peanuts, North Carolina is the only one that doesn't use Thimet to control thrips. North Carolina State University Extension Entomologist Dr. Rick Brandenburg wonders why.
"I know everybody says because it burns the peanuts. It knocks the leaves off them. I have yet to have a test plot where I've gotten phytotoxicity from Thimet or phorate, where I saw a reduction in yield. I've never seen it happen," Brandenburg said at the 66th annual field day at the Peanut Belt Research Station in Lewiston-Woodville.
Brandenburg emphasized that doesn't mean it doesn't happen, it just hasn't occurred in his test plots.
"I talk to my colleagues in Georgia and Alabama and South Carolina. They say 'we use it like crazy.' The only thing I can figure out is it's got to be me. I'm the only thing that's different," Brandenburg quipped.
Fortunately, Brandenburg says North Carolina peanut producers still have good alternatives that provide thrips protection, including acephate, aldicarb and Admire Pro. However, he emphasized that if tomato spotted wilt virus become a problem in North Carolina again, Thimet is the best product available for control.
Tomato spotted wilt virus used to be a major challenge for North Carolina peanut producers, particularly in 2002 and 2003 when the disease was quite prevalent. Brandenburg points out a major factor for the decreased threat of tomato spotted wilt virus was the release of peanut varieties that provide resistance to the disease.
Still, cultural practices remain critical for suppressing the virus.
Brandenburg cautioned against planting too early or too late. Optimal planting dates for reducing resistance are between May 6 to May 15. Planting resistant varieties is critical as is planting at least five plants per row foot. Reduced-tillage and good insect control, including the use of Thimet, also works to control tomato spotted wilt virus.
Turning to budworms, Brandenburg cautions that pyrethroids alone won't provide complete control. "When you spray your peanuts with a pyrethroid, there is a chance you're only going to get 35 percent control, and then you're not going to be happy," he said.
"The trend I've observed is that in peanuts more and more of you are going with traditional worm insecticides, the higher priced, but more effective products. I can't argue with that," he said, pointing out that the true worm insecticides offer the best control.
About the Author(s)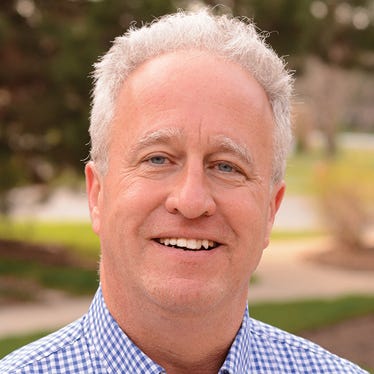 Associate Editor, Southeast Farm Press
John Hart is associate editor of Southeast Farm Press, responsible for coverage in the Carolinas and Virginia. He is based in Raleigh, N.C.
Prior to joining Southeast Farm Press, John was director of news services for the American Farm Bureau Federation in Washington, D.C. He also has experience as an energy journalist. For nine years, John was the owner, editor and publisher of The Rice World, a monthly publication serving the U.S. rice industry.  John also worked in public relations for the USA Rice Council in Houston, Texas and the Cotton Board in Memphis, Tenn. He also has experience as a farm and general assignments reporter for the Monroe, La. News-Star.
John is a native of Lake Charles, La. and is a  graduate of the LSU School of Journalism in Baton Rouge.  At LSU, he served on the staff of The Daily Reveille.
Subscribe to receive top agriculture news
Be informed daily with these free e-newsletters
You May Also Like
---