KNOCK 'EM OUT: The Minnesota Department of Agriculture's Noxious Weed Advisory Committee offers recommendations on regulations for invasive non-native weeds, such as Palmer amaranth. Get an online update on this prolific weed and others at Weed of the Month Series on MDA's website. Click on Noxious & Invasive Weeds under the Plants, Insects tab.
Photos courtesy of Minnesota Department of Agriculture
Non-native invasive plants have been continually on the radar for more than a decade in Minnesota, thanks to state law, local governments, the reporting public and an appointed advisory committee.
In 2009, state statute created the Minnesota Noxious Weed Advisory Committee, whose members are tasked with making annual recommendations about invasive plants and regulated noxious weeds to the agriculture commissioner.
Weeds tapped for review in 2022 are:
yellow starthistle (Centaurea solstitialis)

pale swallow-wort (Cynanchum rossicum)

giant hogweed (Heracleum mantegazzianum)

Canada thistle (Cirsium arvense)

meadow knapweed (Centaurea x moncktonii)

Oriental bittersweet (Celastrus orbiculatus)

Amur silvergrass (Miscanthus sacchariflorus)

black locust (Robinia pseudoacacia)

poison hemlock (Conium maculatum)
There are 48 plant species listed as prohibited or restricted noxious weeds or specially regulated plants on the Minnesota Noxious Weed List. Plants on the list were initially reported by a range of contributors, including county ag inspectors, local weed inspectors, landowners, agronomists and concerned residents.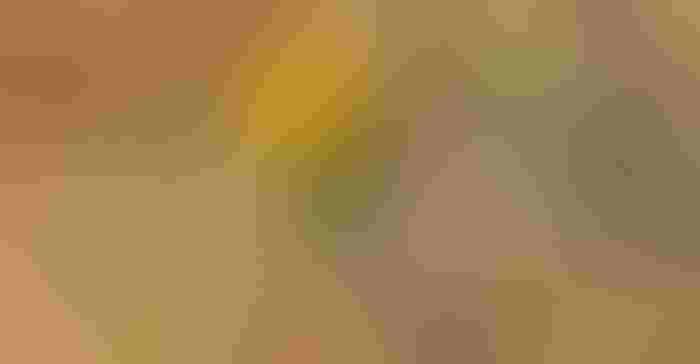 STAY AWAY: Yellow starthistle has not been documented in Minnesota. Nonetheless, MDA's Noxious Weed Advisory Committee will be conducting risk assessments on this weed and eight others this year, and will offer regulation recommendations to the state ag commissioner. Yellow starthistle is a problem in Western grasslands and is toxic to horses.
Monika Chandler, with the Minnesota Department of Agriculture's Plant Protection Division, Noxious and Invasive Weeds and Biological Control Programs, says the committee follows a specific risk assessment protocol to determine how noxious weeds should be regulated. The assessment includes literature reviews, personal knowledge and possibly site visits if an infestation is reported.
"We look at how problematic noxious weeds are, how they spread, how they can harm or cause damage to property or health," Chandler says.
The advisory committee, appointed by the ag commissioner, includes representatives from University of Minnesota Extension, the seed industry, the Department of Natural Resources, MDA, county agricultural inspectors, local government officials, and farm, environmental and conservation organizations. Chandler says an advisory subcommittee plans to meet in February, in the summer and again in September to work on risk assessments. The full advisory committee will then vote on the risk assessments in December and share its recommendations with the ag commissioner.
Following that, the ag commissioner will make the final decision on noxious weeds' regulation status as defined by the state noxious weed law. Regulated noxious weed status options are Prohibited Eradicate, Prohibited Control, Restricted or Specially Regulated.
How you can help
Farmers and landowners play an important role in non-native invasive weed control. First and foremost, Chandler encourages you to be knowledgeable about weeds of concern and current conditions. To stay informed, she suggests subscribing to online Extension information, such as the Minnesota Crop News e-newsletter. Subscribe to daily and weekly options.
If you see a plant that raises suspicion, contact your local Extension specialist or your agronomist and have him or her look at it. Or, you could report it directly to MDA through its Arrest the Pest program. 
Another reporting route through MDA is to file an online noxious weed petition. This process involves more documentation, so be prepared to provide more information.
Subscribe to receive top agriculture news
Be informed daily with these free e-newsletters
You May Also Like
---