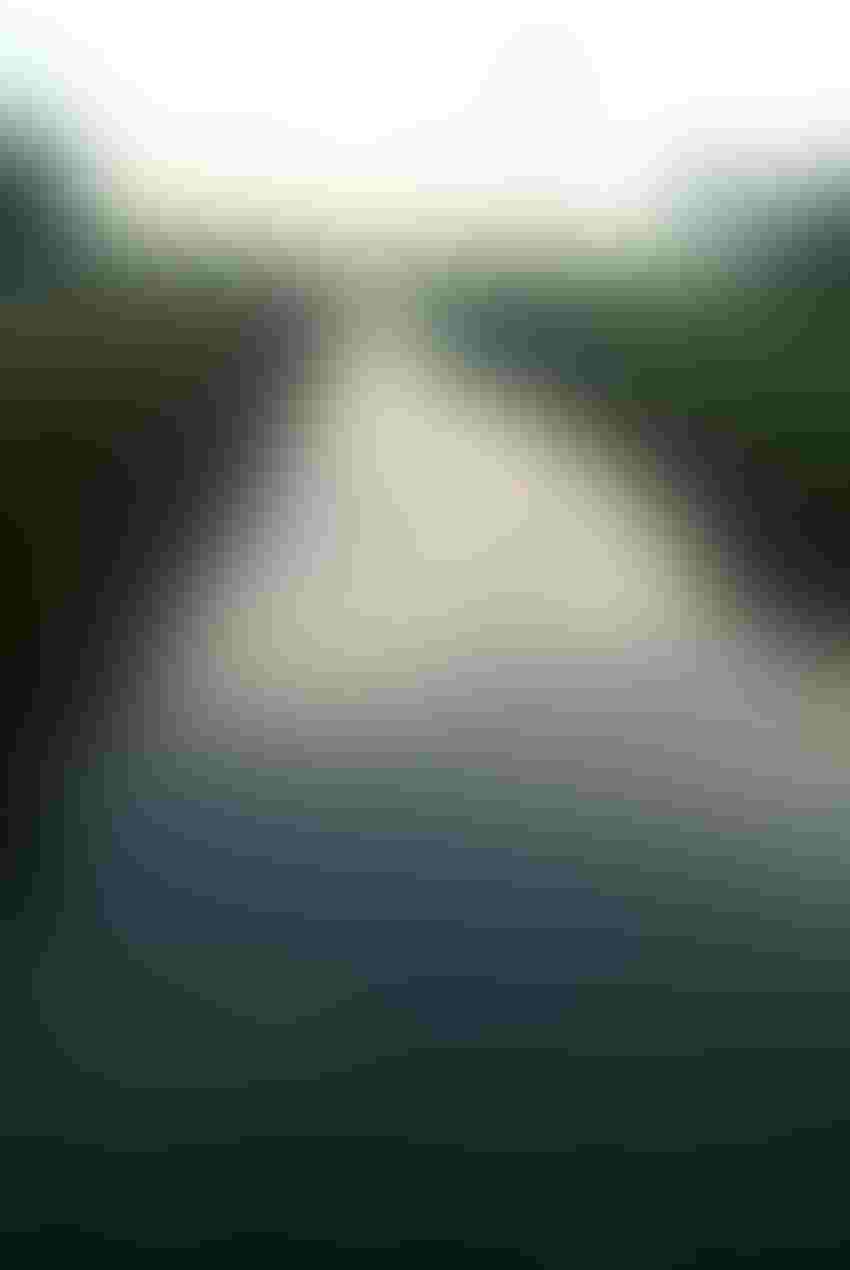 Florida agricultural interests could soon learn if their state can wrest control of nutrient loading standards from the U.S. Environmental Protection Agency. As things now stand, EPA's rule on the standards would go into effect in March 2012.
"In April of this year the governor authorized the department to ask EPA to exit the state and turn this back over to Florida," says Drew Bartlett, Florida Department of Agriculture director of Environmental Assessment and Restoration, who spoke as part of a panel at the Florida Fruit and Vegetable Association annual convention in Manalapan, Fla.
"We petitioned EPA, we knew EPA had a goal of setting nutrient standards — we want them to honor existing programs so there won't be a second group of rules. We want to make sure they don't require nutrient reductions where they aren't necessary," Bartlett says.
EPA itself may not quite know what to make of Florida's water situation. "We see nothing in EPA's rule at all that provides any clarity what the EPA rule means to the ag community," says Rich Budell, Florida Department of Agriculture director of the Office of Agriculture Water Policy.
Despite that, it is clear that EPA's rule would be costly to Florida farmers, Budell says. "It would have impacts on our communities. We're certainly hopeful EPA buys into the Florida Department of Environmental Protection plan," he says.
Could EPA be persuaded to cede Florida to Floridians? "EPA has been receptive to our draft rules," Bartlett says. "We're hoping to get a clear signal in October whether they will approve our rules so we can move forward. Our goal is to get legislative satisfaction on this rule in Tallahassee this session, which starts in January. And we also need EPA approval."
Florida knows how to deal with water issues. "I think our regulatory program works," says Bob Brown, South Florida Water Management District assistant executive director. "We are far ahead of other states. I think if we continue doing that and work closely with landowners, we'll have success."
Terry Cole, a Tallahassee attorney, says EPA initially hoped a foothold on Florida's nutrient loading standards would give it a base to expand nationally.
"They jumped in and said this is going to be a proving ground for nutrient standards nationally. Then they caught heat and said, no, this is just for Florida. What they want is a number — and you either meet it or you don't."
Being forced to adhere to an arbitrary number could cause problems for agriculture. "There is no cause and effect step. You must meet this number just for the number's sake. Pristine waters by themselves won't be able to meet these numbers," Budell says.
Cole notes: "EPA was not able on a regional basis to determine cause and effect of how much nitrogen in the system will have a negative effect. Most of the debate has centered on 'We don't need to control nutrients,' but we need to recognize there have been naturally-occurring eutrophic lakes since the days of Christopher Columbus, and there are also lakes with problems. EPA, to its credit, is trying to deal with the issue in its complexity with the wide variety of lakes in Florida."
Bartlett thinks the lake-by-lake approach is the right way to go and that it is also what the state wants to do. "We're going to try to set up our rule and take it water body by water body so you're not stuck with a number established for some other water body," he says.
In addition, Brown says, it's time urban communities share with farmers in clean water responsibilities, particularly regarding canals.
"Best management practices get no credit or benefits from urban areas. This should be revisited in the future so urban environments are doing the same thing agricultural interests are doing. I think we've about squeezed everything we can out of farmers and agriculture. With BMP's, I'm not sure we can do much more in the Everglades Agricultural Area," Brown says.
Rulings by U.S. District Judge Alan Gold prop up EPA's case in overriding Florida's attempts at self-regulation of water nutrient-loading. Gold, openly frustrated by what he sees as intentional delays in reducing phosphorus entering the Everglades system from farms, calls for EPA to issue pollution discharge permits rather than the Florida Department of Environmental Protection.
Refuting Gold's stance, agricultural interests in the Glades area say they have reduced phosphorus runoff by at least 50 percent in the past decade and a half. Even so, threat of additional litigation continues.
"Phosphorus coming off my fields into the Everglades is at 10 parts per billion," says Rick Roth, Belle Glade vegetable and sugarcane grower. "Rainfall here has 30 parts per billion phosphorus. How can they say we're not doing all we can? The point of these lawsuits is not to help the Everglades — the point is to raise funds for environmental groups."
Roth concludes the federal government wants agriculture to use fewer nutrients. That would be fine, he says, if researchers can find ways to keep increasing agricultural production. "Agriculture is high-tech — show us how to use less fertilizer and we'll use less fertilizer. When is the government going to realize that and put money into research?"
All sides still could come to a reasonable middle ground on the Everglades restoration issue, Brown says. "I keep my fingers crossed; I'm very optimistic. The quality of water in the Everglades Agricultural Area is not bad. There are opportunities out there to achieve the water quality the federal government wants for the Everglades using existing infrastructure and with no more expense to agriculture. I think we can do land swaps and not take any new land out of production. We have a lot of fixes — we haven't sat down with the federal government and explained them all."
If EPA rejects Florida's attempt to reclaim its ability to make its own water policy, what happens next? "I think that's going to be problematic," Brown says. "I'm so optimistic we'll get it, I hate to think what happens if we don't. If EPA doesn't do this, we're all in for problems."
In that case, EPA will be approving Florida's water permits rather than a state agency, Budell says, and, "That's just a recipe for disaster."
EPA involvement could set the stage for increased Army Corps of Engineers participation in Florida's water affairs, as well, Brown says — which is not a scenario he favors. "If they bring in EPA, I think they could also bring in the Corps on above-ground impoundments, and that's potentially a disaster."
Whatever happens, a stable water supply remains key to healthy Florida agriculture. If the state's population once again booms, the water resources will be pressured.
"We all have to understand that in the future there will be competition for water," Brown says. "I do think there are going to be competing interests for water, but our position at South Florida Water Management District is that we're not going to take water away from farmers.
"In some cases, farmers may have to go to deeper wells. We may pay some landowners to store water on-site. There are going to be opportunities in the future, but we have to look at the competition, because it's out there. At some point, we (Florida) will start growing — we're going to have to look for alternative sources of water."
Who picks up the tab for this new water? "Agriculture cannot afford to develop additional water sources on its own," Budell says. "The hard decision about where the money comes from to develop the alternative water supply is going to come sooner rather than later.
"We work diligently to tell the legislature that if they value agriculture long-term, they've got to assure an adequate volume of water to keep agriculture supplied. Agricultural lands have innate value — green space, wildlife habitat, water storage — but there is a general lack of appreciation for that, and a general lack of appreciation for the value of water."
Few citizens know how cheap their water really is, Budell says. "On the public utility side, all they pay for is the infrastructure to get it to the tap. We're using 150 gallons per person per day in Florida; in Sydney, Australia, they're using less than one-third of that. Until people actually see value in water, changes are not going to occur. It's a finite resource — the more expensive it gets, the less likely it is that agriculture can compete in that environment."
Subscribe to receive top agriculture news
Be informed daily with these free e-newsletters
You May Also Like
---