TDA and USDA confirm detection of plant disease that damages citrus trees
TDA and USDA confirm detection of plant disease that damages citrus trees
Citrus greening disease was discovered in a tree in a commercial orange grove in San Juan.Fruit remains safe for consumption as disease affects tress only.The disease poses no threat to human health.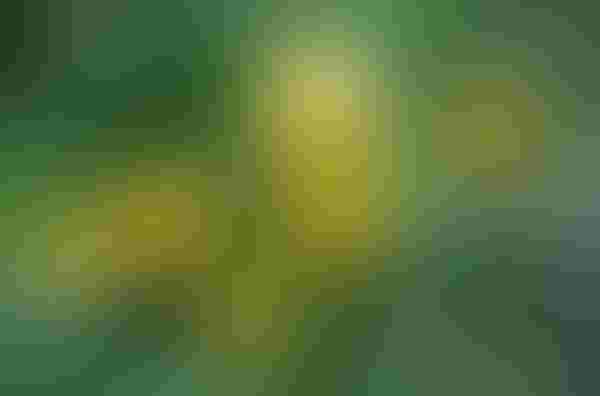 The Texas Department of Agriculture and the USDA Animal and Plant Health Inspection Service (APHIS) have confirmed the first detection in Texas of citrus greening, a destructive plant disease that poses a threat to the state's citrus industry. The disease was discovered in a tree in a commercial orange grove in San Juan.
The disease poses no threat to human health as it affects only the tree and not the fruit itself. Although there is no cause for consumer alarm, the disease has caused serious economic damage to the citrus industries in Florida, Africa, Asia and South America. Citrus producers and homeowners with citrus plants are asked to comply with quarantine measures to protect Texas citrus trees.
"Recognizing other states and countries have dealt with citrus greening for years, we have trained and prepared for this possibility," Agriculture Commissioner Todd Staples said. "The Texas Department of Agriculture and USDA are implementing emergency precautions to mitigate the spread, and we also are taking immediate steps to protect our citrus industry. It is important to remember the oranges and grapefruit produced in Texas are safe to eat."
Commissioner Staples has ordered a section of Hidalgo County under temporary emergency quarantine. Plants that can host the disease and are within a five-mile radius of the infected tree cannot be moved from the quarantine area. Citrus fruit harvested within the quarantined area must be free of leaf material and debris prior to movement outside of the area.
State and federal officials are conducting a comprehensive survey of the region to identify the extent of potential disease spread. On Jan. 20, TDA will establish a revised emergency quarantine zone based on the survey's findings.
Bacterial disease
Citrus greening is a bacterial disease that attacks the vascular system of plants. Once infected, there is no cure for a tree with citrus greening disease. In areas of the world where citrus greening is endemic, citrus trees decline and die within a few years. Trees known to host the disease include, grapefruit, orange, lemon, tangerine and orange jasmine.
Primarily, an insect called the citrus psyllid transmits the bacterium that causes citrus greening. In June 1998, a psyllid that carried the strain of citrus greening was found for the first time in the United States in Florida. Citrus greening is now confirmed in Florida, Georgia, Louisiana, South Carolina and Texas.
"The state citrus industry has been closely focused on preparing for the day we knew was coming when we'd receive confirmation that we have citrus greening," Texas Citrus Mutual President Ray Prewett said. "We have already begun implementing response plans. For the past two years, growers have been actively participating in a coordinated area-wide psyllid control effort, and as a result, the current psyllid population levels in commercial groves are the lowest they have been in many years."
Symptoms of citrus greening disease are similar to plants with severe growth deficiencies, including yellow shoots, twig dieback, tree decline and reduced fruit size and quality. Older leaves develop a characteristic mottling, or patches of discoloration. The fruit drops off before ripening and has poor color.
Texas is the second-leading state in grapefruit production and ranks third in orange production with about 28,295 acres in commercial citrus production in the Rio Grande Valley. The primary citrus counties are Cameron, Hidalgo and Willacy.
"With a statewide economic impact of more than $140 million, our citrus industry is a vital part of the Texas agricultural economy and the economy of the Rio Grande Valley," Commissioner Staples said. "TDA will aggressively work with USDA and our industry partners to protect our vital citrus industry."
"The Texas citrus industry is encouraged by the timely and committed response from our state and federal agency partners," Prewett said. "Together, we are devoting significant resources to contain this challenging citrus tree disease. Meanwhile, the state citrus industry remains open for business, with excellent fruit readily available."
For more information on citrus greening or to report a tree that may have the disease, go to saveourcitrus.org.
Subscribe to receive top agriculture news
Be informed daily with these free e-newsletters
You May Also Like
---